Has Spanish TV host Alfonso Merlos cheated on his girlfriend, Marta Lopez?
The TV news reporters have been broadcasting from home during the coronavirus pandemic. It is a difficult task since at times during an important telecast the anchor's child comes screeching into the shot. But for Spanish TV host, Alfonso Merlos, it was more than this. Because into the view of the camera came a half-naked woman who was not his girlfriend, Big Brother star Marta López.
Alfonso Merlos accused of cheating
Spanish TV anchor, Alfonso Merlos, 41 was doing an important broadcast from home when behind a lady who was half-naked came into view. The viewers immediately realized that it was not his girlfriend, Big Brother star Marta López. Then who she was?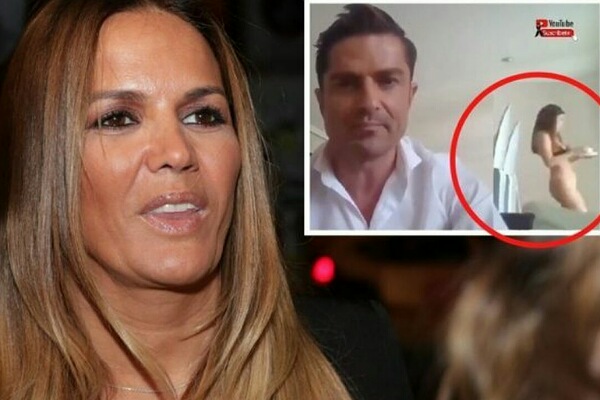 Alfonso was doing a presentation of a report on the Estado de Alarma channel from his home via video conferencing. As the program was ongoing, a woman in only a bra entered the room in view of the camera. Eagle-eyed viewers found out that the half-naked woman was not his girlfriend, Marta López. Furthermore, the fans investigated and reached the conclusion that the woman in his room was journalist Alexia Rivas, 27. But then where was his girlfriend? Was Alfonso cheating on his girlfriend? And why was he cheating on her?
The new couple's defense
The whole episode went viral and people were shocked to learn that Alfonso was with a different lady. Initially, Alfonso kept quiet for a few, days. But later, he decided to clear the air. Alfonso came on the show The Ana Rose Show and took the opportunity to apologize to Marta. But he added that he and Marta had already split before he started a relationship with Alexia. That is why she was, seen in his apartment. Alfonso said:
'If you think that my attitude has not been correct or that there are things that I have not done well, I have no problem asking for forgiveness, although my goal was not to harm someone else.'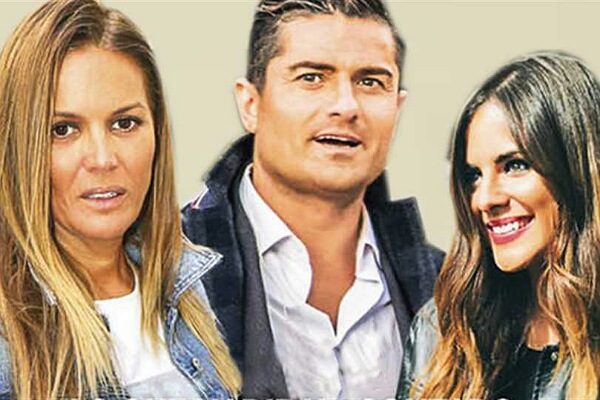 Speaking to Socialite, Alexia stated:
'I didn't get into a relationship, he told me he was single. We have been [seeing each other] three weeks.'
Alfonso has been following Alexia on her Instagram. Since mid-April, he has been liking a lot of selfies of Alexia. So they are already in touch for a long time.
Has Alfonso been cheating his first wife?
Though Alfonso disclosed that he and Marta had split before he began dating Alexia, Marta had contradictory news to share. She revealed that she and Alfonso had an argument over the ex-boyfriend of Marta. Marta has a son with this ex of hers. She added that it had been just four days after this argument that he was in camera with Alexia.
Marta has termed the incident as shameful and unpleasant. She spoke to Spanish outlet Lecturas and said:
"I had been mad at Alfonso for four days. He didn't want me to do something that affected my family. I did it, and he got mad. We argue."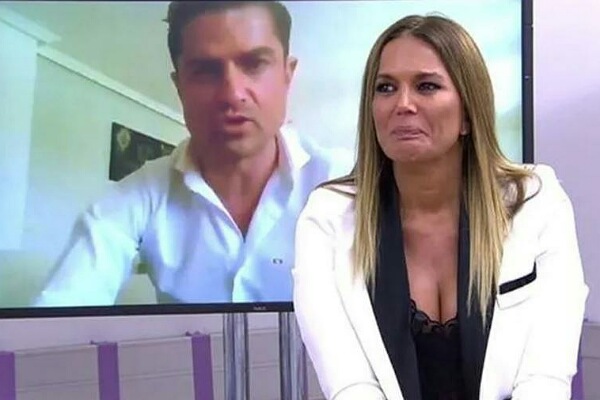 Marta, revealed that she and Alfonso have been in self-isolation since 12 March 2020 when Spain enforced the strict lockdown movement restrictions.
Click to read on What Is The Cheating Scandal Of Logan Paul's Friend Mike Majlak?
Source: Metro UK