Spark Of The Wedding!! Long-Term Relationship Of Brandi Passante Turned Into Marriage?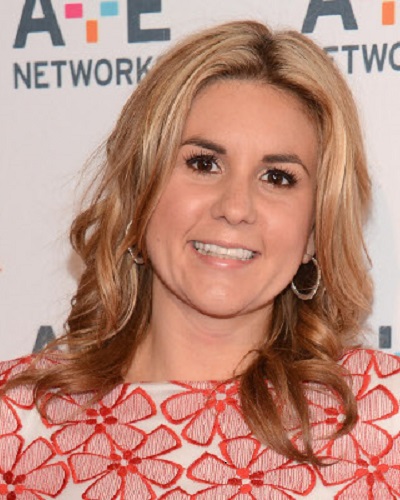 Storage Wars star Brandi Passante is experiencing the happiness of life
Her partner proposed to her in front of her kids, and all arrangements related to her spiritual marriage
But have they married yet?
Being a public figure, people are mainly focused on her love life
---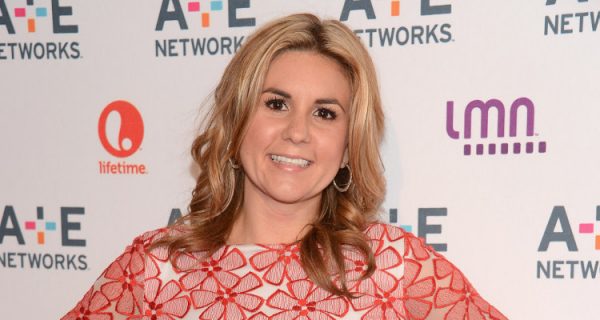 So, let's find out some more about her personal life. Is she still married? Or has she split up? Here's a small tour of her personal life.
Brandi Passante's relationship status
Most of the fan and followers of Brandi Passante knows that she is sharing a long-run relationship with her co-worker and co-star from "Storage Wars" Jarrod Schulz. The two are also the actors in their own A&E show Brandi and Jarrod: Married to the Job.
During the show, Jarrod proposed to Brandi in the very first scene of the first season for the marriage. In the video, he uses his dogs and their kids Camren Schulz and Payton Schulz to deliver the information to Brandi and asks her to marry him.
He covers the dog in a tuxedo and uses the dog tag on his neck to ask her to marry him. Aww!! Isn't that so cute?
Well, the style is both unique and different.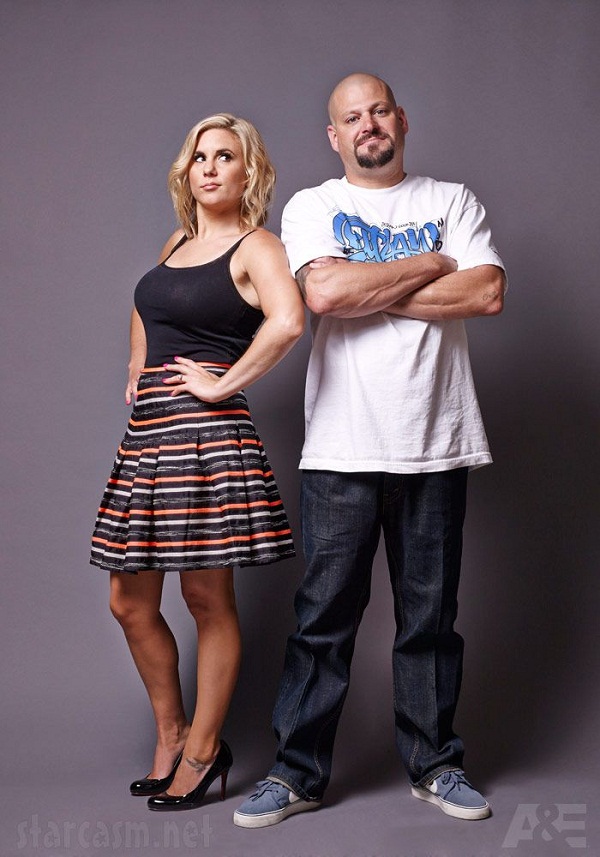 Reading the sweet message on the dog tag that said "Let's Do it," "You Earn This," "You Could Do Worse," and "Please Say Yes,".
In addition, Jarrod then conferred the ring.
All the effort of Jarrod was worth it as she couldn't resist saying "YES".
During Season 1's 7th episode, they went out to buy their wedding dress.
Moreover, like every woman, she also imagined the amazing wedding ceremony. In addition, she also declared that she desired to have her whole family there.
Also, she made a wish of having flowers, a standard classical marriage including an outhouse and not to neglect, a lot of BOOZE!
You may like to read Ten unique and strange items discovered in the purchased storage lockers on the show Storage Wars!
More about her relationship
Looking at all of these, we can assume that marriage was very near for them back in those days. Yet till now in 2017 still there is a query related to her wedding. Are they wedded and share a husband-wife bond now?
Well, the two have not shared anything about their marriage online, but the internet does term them married. Let's pause and view if the pair explains anything about their marriage and eliminates the uncertainty quickly.
Now, here is a short update regarding her relationship. Many people assumed that Brandi and Jarrod are married. However, the duo hasn't tied the knot yet.
Despite not being married, they have both been in a committed relationship for over 15 years. Moreover, making their lives ideas for a TV reality show, called Brandi & Jarrod: Married to the Job, which focuses on the fact that they are not married.
Also read The star of Storage Wars Barry Weiss is hospitalized in ICU after a major motor accident!
Short Bio on Brandi Passante
Brandi Passante is an American reality TV personality. She is best known for appearing on her show called 'Brandi & Jarrod: Married to the Job" alongside her husband Jarrod Schulz.
She is also famous for appearing with her husband as the main character on the A&E reality show Storage Wars since 2010. Furthermore, she is currently starring in the 10th season of the TV series, Storage Wars. More Bio…