What all constituted the special Oscar food menu made by Chef Wolfgang Puck?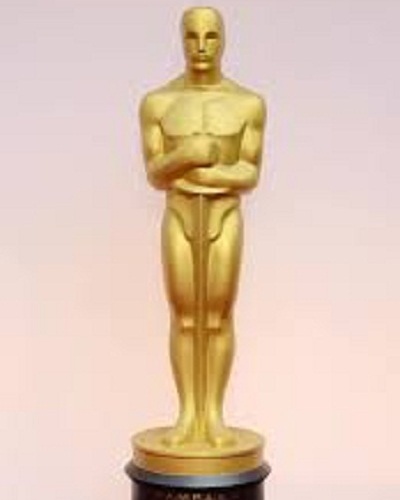 The Oscars or the Academy Awards is an annual event in which the artistic and technical talent of the entertainment industry is recognized and awarded. It is bestowed by the Academy of Motion Picture Arts and Sciences or AMPAS for short.
There are also a lot of parties during and after the awards. Food is also served to the stars and nominees. What is the Oscar food menu for this greatest event of the year? Let us discover.
The Oscars invariably has a special food menu and for the past 25 years, Chef Wolfgang Puck has been making the specialties to appease the taste buds of the stars. So what did he serve them this year?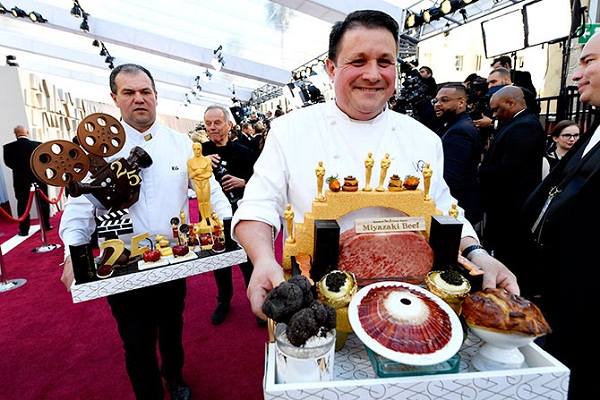 Like the previous years, this year also there was a variety of delicacies and food dishes for the annual night. There were apple summer rolls, handmade vegan pasta, hot fried quail on red velvet waffles, sea urchin on eggless custard, golden champagne strawberry, cherry black forest cake, and much more…the menu was the most fanciful of all. There were Miyazaki Wagyu beef and Spanish ham which were aged for 5 years.
The culinary staff
Besides the main chef, there was Eric Klein, Vice President of culinary at the Wolfgang Puck Catering who was overseeing the whole affair. There were 1500 guests on the list and to cater to them, there were 200 culinary staff and 850 support and service people.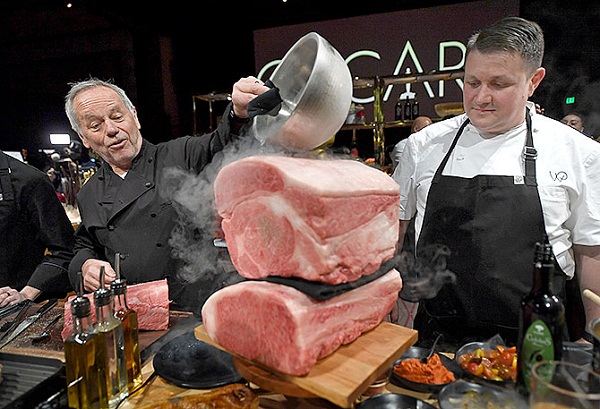 Additionally, there was a separate Wolfgang Puck pastry team and its member Kamel Guechida could be seen making a passion fruit caviar. There were also fresh strawberries which were dipped in white and rose chocolate and looked extremely yummy! Additionally, for dessert, there were Oscar-inspired cookies and matcha cherry macarons. There were Oscar statues made of chocolate on which 24-carat gold was dusted. They all looked fascinating!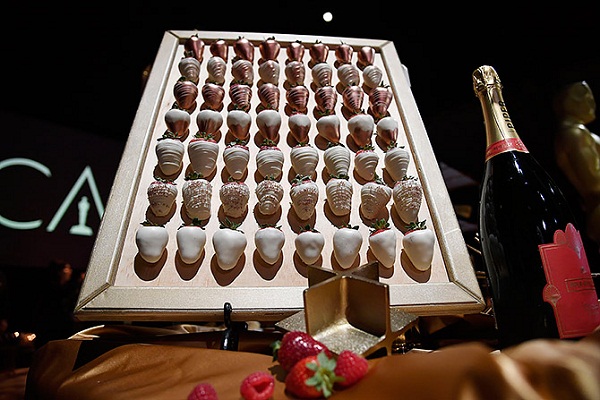 Wolfgang Puck
Wolfgang Puck, 69 is an American-Austrian Chef who is one of the richest chefs in the world with an estimated net worth of around $ 75 million. He is a restaurateur and also an actor. Wolfgang was 24 when he migrated to the USA where he first stayed in Indianapolis for two years. He opened his first restaurant called Spago in LA in 1982.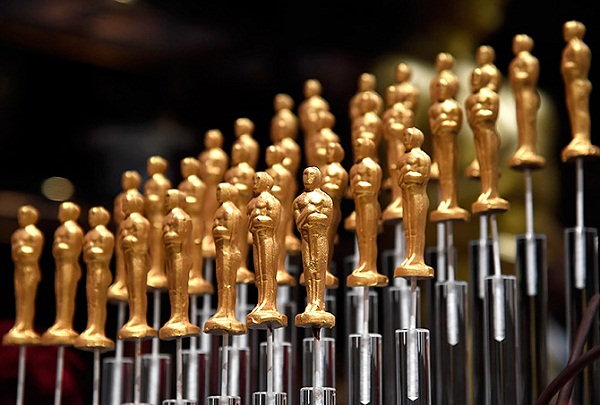 Wolfgang learned cooking from his mother who was a pastry chef. His surname comes from his stepfather whom his mother married. He did his apprenticeship at the Hotel de Paris in Monaco and also at Maxim's Paris.
Also read Pastry Chef Anna Olson's rise to fame with her cookbooks, endorsements, and TV shows on Food Network Canada!
He is also an author and his first cookbook was released in 1981. It was called Modern French Cooking for the American Kitchen. He moved his restaurant Spago to Beverly Hills in 1997. It is listed in the Top 40 restaurants of the USA. He started multiple catering and fine dining companies. He has also gone into the acting line and did Frasier, Las Vegas, and The Weather Man.
Winner of several awards and honors, Wolfgang had married twice and divorced once. He has a total of 6 children-two from his first marriage to Barbara Lazaroff and 4 with his second wife designer Gelila Assefa whom he married in 2007 after divorcing his first wife in 2003.
Source: Wikipedia, rediff.com