Meet Junior Spencer Webb! Kelly Kay gave birth to a baby boy eight months after the player's tragic death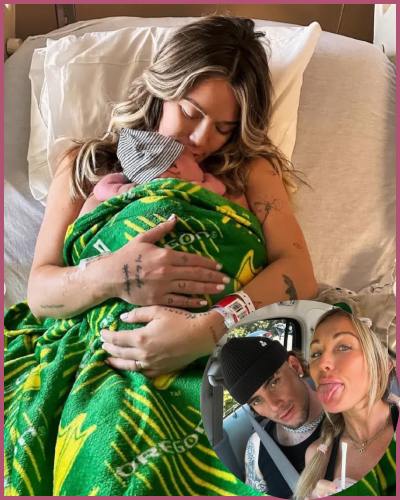 Kelly Kay has welcomed her first child a baby boy becoming a single parent
She named her son in her late boyfriend's honor, "Spider Webb"
In August 2022, the social media sensation revealed she is pregnant with Spencer Webb's baby shortly after his tragic death from an accidental fall
---
Spencer Webb's girlfriend Kelly Kay is blessed with a baby boy
Kelly Kay is now officially a mother! The 30-years old Model took to Instagram on Friday, March 31, to share the happy news that she has given birth to a baby boy.
She shared a series of photos of herself embracing her newborn and a photo of her late boyfriend's jersey which reads, "Webb 18" that hugs up next to a block letter W with two football.
Similarly, the baby was wrapped up in an Oregon Ducks blanket. Kay also shared a photo of the newborn's footprints.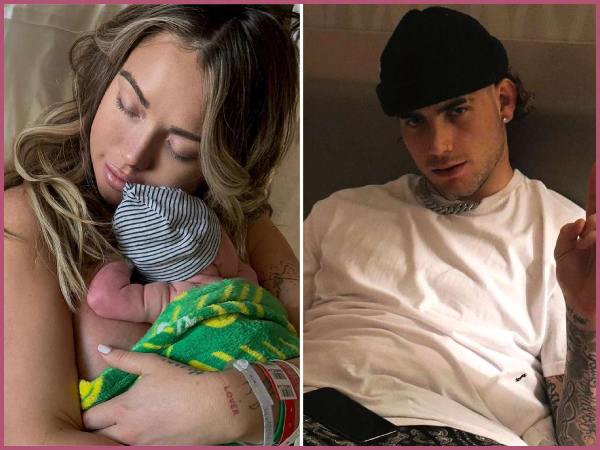 Further, she simply wrote in a caption section,
"Spider Webb, 3/30/23"
Also read Pregnant Kelly Kay Shared Heartbreaking Photo of Ultrasounds Alongside the Grave of Spencer Webb!
She named her son in her late boyfriend's honor. Meanwhile, Webb's nickname was Spider during his time at the University of Oregon.
Well, the baby arrived almost eight months after Kay announced her pregnancy news.
In August 2022, the social media sensation revealed she is pregnant with Spencer Webb's baby shortly after his tragic death from an accidental fall. She announced her pregnancy news on Instagram, publicizing,
"We created an angel before heaven gained one all you ever wanted was to be a father…I know you'll be the best one from up above."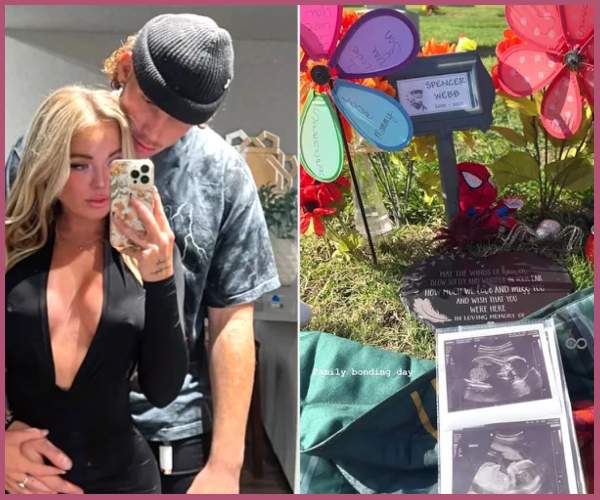 She continued,
"Can't believe I have to do it without you but knowing I'll have a piece of you keeps me going. I can't wait to meet the person that's half you, half me. I love you forever, both of you."
In July 2022, the pair went Instagram official with their relationship, sadly, Kay lost Webb the next day. Webb was found dead about 100 years down a steep hill near Triangle Lake in Oregon on July 13, 2022.
Also read Kelly Kay Streaked at Super Bowl Because She Wanted To Be A Millionaire!
Short bio on Kelly Kay
Kelly Kay is an English Instagram Star and TikTok Celebrity. She is recognized for her intense beauty and angelic charm on her Instagram account.
She is popular as the Girlfriend of Spencer Webb, a football player who died after falling from a 'nearly vertical' cliff at Triangle Lake on 13 July. See more…