The spider bite complications: A man lands in hospital, Meghan Linsey gets a bad facial wound! Learn what to do in case of a spider bite!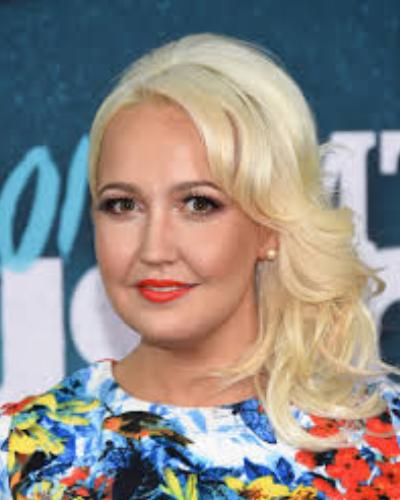 Man ends up in hospital with a spider bite
An unnamed man in the UK is reported to have got 'blood poisoning' after a spider bite while walking barefoot through the grassland in Skegness, Lincolnshire, England. He was in Boston Pilgrim Hospital in a critical state fighting for his life.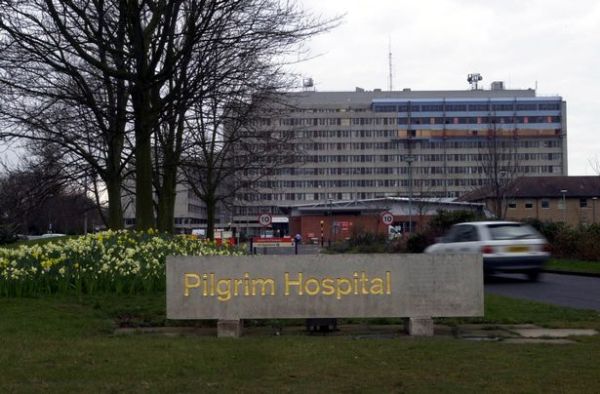 The man's female friend, Kim Needham has shared a post on her Facebook to make people aware of this lurking danger and imploring them to be cautious.
Kim Needham wrote on her Facebook:
"To all my friends who visit Skegness. A friend of mine has spent over 5 days in a critical condition at Boston's Pilgrim Hospital with blood poisoning caused by a bite. It is not known what bit him but as he was walking round bare foot on grass he felt a sharp pain like he'd stood on a twig. Two hours later his foot had swollen massively and was in severe pain. They don't know what bit him but have mentioned a spider. This post isn't to scare anyone but please make sure you and you're children have something on their feet at all times."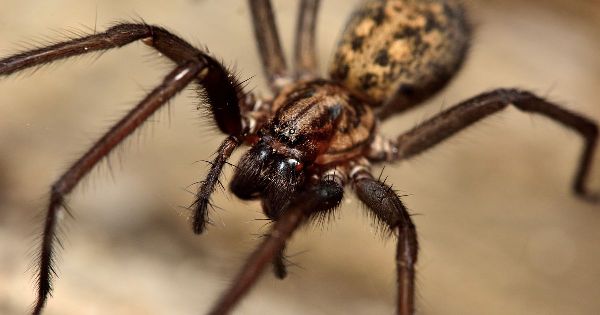 NHS warning on a spider bite
NHS has warned about the possibility of an anaphylactic reaction after a bite and has requested that any swelling of the face, mouth, or throat after an insect sting be notified immediately on 999 and medical assistance be sought.
A wildlife expert told Lincolnshire Live that spiders indigenous to that part of the UK are not poisonous and cannot cause serious problems.
He added that what the man experienced might be due to his body reacting in an allergic fashion to the spider bite. It is heartening that the man is out of danger!
Meghan Linsey's bite scare
Former 'The Voice' contestant Meghan Linsey too had a recent episode of a spider bite in February 2017. A stinging sensation on her face awoke her. She saw that there was a large, dying spider in her hand. Meghan told People:
"The swelling was the first thing, and then I ended up just having crazy, crazy symptoms," 
She added:
"I had muscle spasms, then I had a body rash all over. They tell people to not look up things on WebMD, and I had looked up everything on WebMD and I had every symptom. Every day was another thing."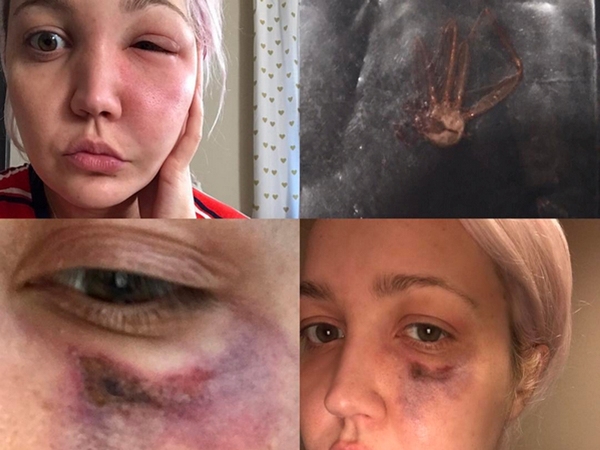 Her eye shut with the massive swelling on her face. Her symptoms continued to worsen till day 9. Necrosis set in. Doctors gave her hyperbaric oxygen on 3 occasions after which her necrosis seemed to show some improvement.
And she also claimed of having lost 30 pounds during the medical problem. She is on the path to recovery. One of her medical rep fans advised her to use Stratamed ( a gel dressing). Meghan remarked:
"That helped me a lot, just being able to get back out on the road and do shows again," 
Meghan is unsure whether she would be left with a big facial scar.
What do the doctors say?
Dr. Jon Dyer, a dermatologist at Columbia, Missouri has praised Meghan for sharing her experience and making others aware of the medical problem. He said that the brown recluse is a venomous arachnid and though rare, its bite could prove fatal, especially in children.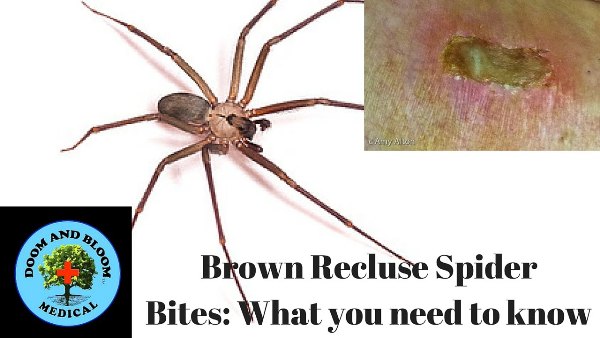 Dr. Wolf from the Skin Department, Baylor Colege of Medicine, Houston says that the dead arachnid needs to be put into a plastic bag and brought to the medical center so that the doctor can know what has bitten and that would help diagnose and hasten treatment. The brown recluse has six eyes and a violin-like mark on its
back. The symptoms may vary; swelling, pain at the site, flu-like symptoms, and rash may be seen. Local necrosis also may set in just like in the case of Meghan. In more severe cases, hemolysis and kidney failure may occur.
Seek medical assistance immediately. Apply ice to the area. Be cautious about spiders in dark and dry places in the house. Be careful while putting in shoes that you have not used for a long time since the spider may be hiding in the shoes.