Spider-Man Homecoming Stars: Tom Holland and Zendaya Rumored To Be In Romantically Linked; Rumor Denied By Both The Stars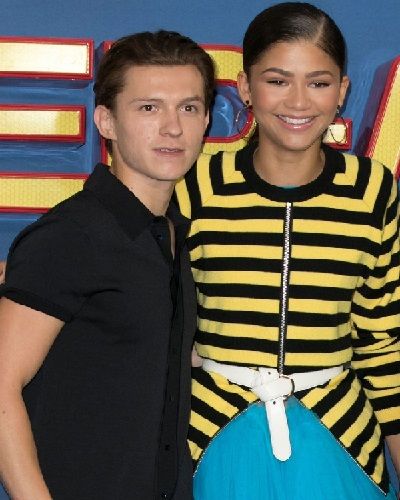 Later the previous week, there was a new report regarding the supposed romance between Spider-Man: Homecoming stars, Tom Holland and Zendaya.
In this session, we will learn about the new report and similar past records.
---
The Report
According to a new report by People Magazine, Spider-Man: Homecoming stars Tom Holland and Zendaya have found romance in their real life.
As per the report, a source said that Holland and Zendaya began seeing each other when the filming for MCU flick Spider-Man: Homecoming was still going on.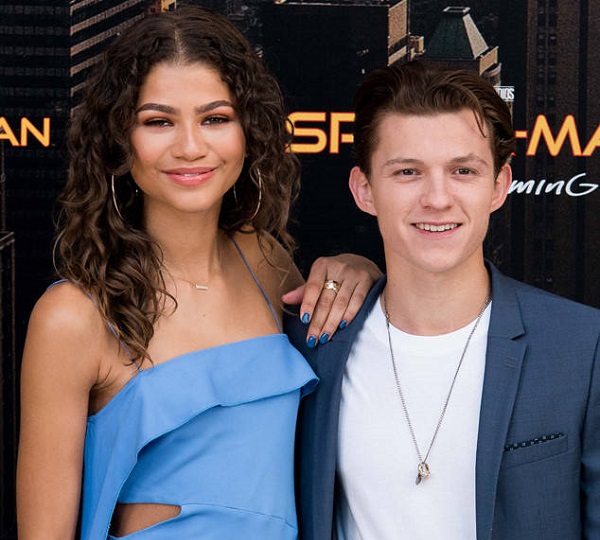 "They started seeing each other while they were filming Spider-Man,"
the source said,
"They've been super careful to keep it private and out of the public eye but they've gone on vacations with each other and try and spend as much time as possible with one another."
Similarly, another insider added,
"They're both really ambitious and they challenge each other; but, most importantly, they make each other crack up. They seem to have a really similar sense of humor and love joking around together. They have great banter back and forth."
Insight Into Their Past As A Pair
Earlier this year, Holland opened up about how Zendaya helped him in navigating his growing fame in the United States.
Though he has a lengthy acting resume, his entrance into the US really only kicked off when he landed the role of Spider-Man.
For Zendaya, she has been in and out of the spotlight since being cast as the lead in Disney Channel's Shake It Up.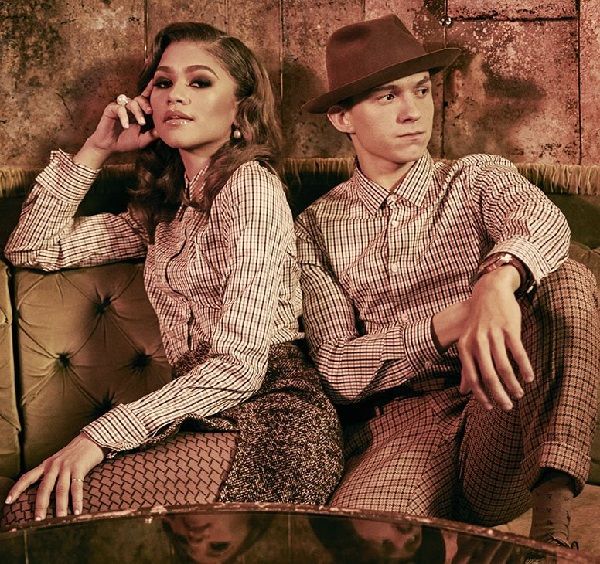 "We are like the best of friends. She's so great and amazing,"
Holland admitted, adding,
"I'm a little worried. Zendaya is super famous and she's been through this and I just call her up and say, 'How do I manage being famous?' I'm very glad I have a friend like her."
You may also like to read Nadia Parkes: Meet the new girlfriend of Spider-Man actor Tom Holland!
Response From the Zendaya and The Spidey Himself
The actors addressed rumors of their romance by taking to their Twitter.
Linking to an article on Teen about their rumored relationship, Zendaya wrote,
"Wait wait…my favorite is when it says we go on vacations together HA! I haven't been on a vacation in years!???????? hbu @TomHolland1996 ???"
Wait wait…my favorite is when it says we go on vacations together HA! I haven't been on a vacation in years!😂😭🤣hbu @TomHolland1996 ??? https://t.co/zSkvcfzzTa

— Zendaya (@Zendaya) July 13, 2017
Meanwhile, Spidey Holland responded with,
"Does the press tour count?"
@Zendaya Does the press tour count 😂😝 https://t.co/2WsstZPyde

— Tom Holland (@TomHolland1996) July 13, 2017
Not The First Spider-Man Co-stars' Romance
Though rumored to be romantically linked, Holland and Zendaya are not the first Spider-Man stars to begin dating during the production.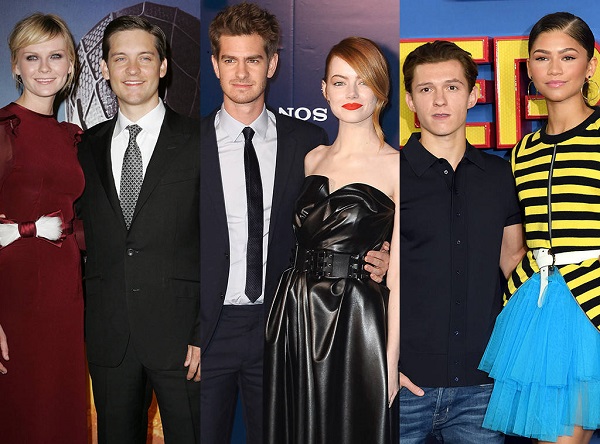 Tobey Maguire and Kirsten Dunst dated when Spidey's first iteration Spider-Man was filmed in 2002. However, the pair broke up before Spider-Man 3 could get underway.
Then, the second Spidey, Andrew Garfield began dating Emma Stone after The Amazing Spider-Man wrapped production, but the pair has also since split.
Also read Spider-Man Star Tom Holland Met His Girlfriend Zendaya's Family!! Her Parents Loved Him
Short Bio on Tom Holland
Tom Holland is an English actor and dancer. He is best known for portraying the character Spider-Man in the Marvel Cinematic Universe. He has played the character Peter Parker / Spider-Man in Captain America: Civil War (2016) and Spider-Man: Homecoming (2017). Tom is also famous for playing the character Billy Elliot / Michael in the stage musical, Billy Elliot the Musical from 2008 to 2010. He starred as Lucas Bennett in the 2012 film The Impossible. More Bio…