Spider-Man Star Tom Holland Met His Girlfriend Zendaya's Family!! Her Parents Loved Him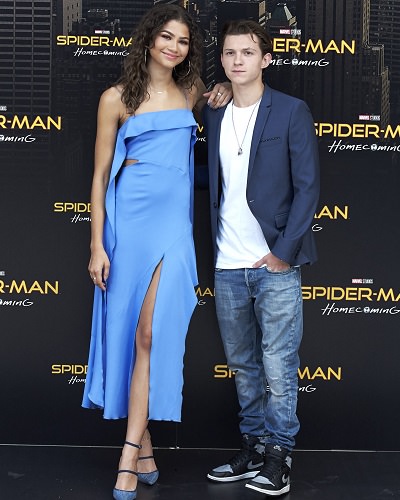 The Spider-man star Tom Holland is in love with his girlfriend Zendaya.
The duo is spending quality time with each other and also all over the news about their relationship.
The couple denied their relationship in the public many times.
---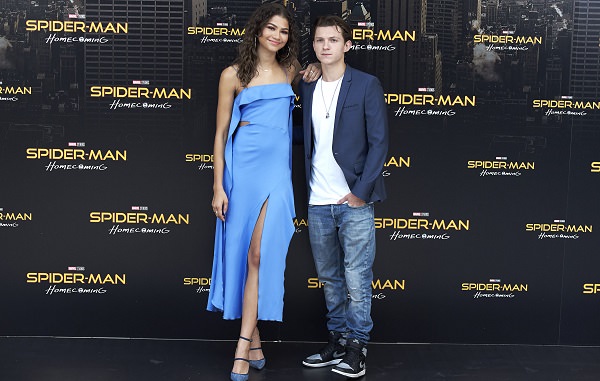 But the secret dating came out to the news after Tom Holland met his girlfriend's parents. Here are the full details about the news.
You may like to read Know the latest reviews about Marvel's Spider-Man: Homecoming! How it fared at the box office and Tom Holland's performance!
Tom Holland meets his girlfriend Zendaya's parents
Tom Holland met for the dinner with Zendaya's parents on Saturday, December 9. According to the inside source, her parents loved Tom.
Furthermore, the source stated:
"Tom has met Zendaya's family and they love him. They are still seeing each other, it's been about a year."
The news of their relationship came to the news the previous year after the couple was celebrating the premiere of Zendaya's second movie ever, The Greatest Showman, at Bobby Van's Central Park South.
As per the source, the Spider-man star impressed her parents during the dinner party. Moreover, Zendaya also shared a snap chat of the 3D cake in the restaurant.
The cake includes a spinning circus tent, featured her character in the film, and had her dog, Noon, balancing on a ball as the cake topper.
Also read Laura Harrier has been linked with the stars like Tom Holland. Is still single or has a relationship affair?
Tom Holland and Zendaya denied their relationship previously
According to a new report by People Magazine, Spider-Man: Homecoming stars Tom Holland and Zendaya have found romance in their real life.
As per the report, a source said that Holland and Zendaya began seeing each other when the filming for MCU flick Spider-Man: Homecoming was still going on.
Earlier this year, Holland opened up about how Zendaya helped him in navigating his growing fame in the United States.
Though he has a lengthy acting resume, his entrance into the US really only kicked off when he landed on the role of Spider-Man.
For Zendaya, she has been in and out of the spotlight since being cast as the lead in Disney Channel's Shake It Up. Read the full story here…
More About Tom Holland
Tom Holland is an English actor and dancer. He is best known for portraying the character Spider-Man in the Marvel Cinematic Universe. He has played the character Peter Parker / Spider-Man in Captain America: Civil War (2016) and Spider-Man: Homecoming (2017). Tom is also famous for playing the character Billy Elliot / Michael in the stage musical, Billy Elliot the Musical from 2008 to 2010. He starred as Lucas Bennett in the 2012 film The Impossible. See more bio…