Spiked drink causes Millie Taplin to suffer two hours of violent seizures!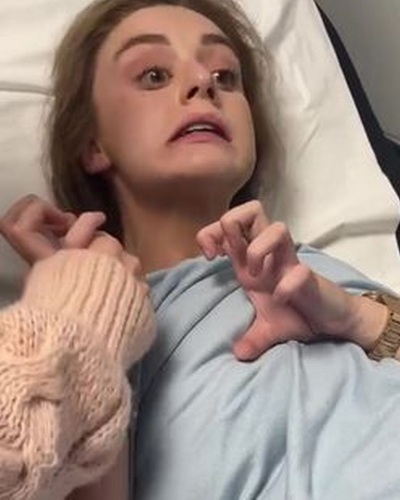 Millie Taplin of Southend-on-sea suffered two-hour seizures 
She had the seizure after her drink was spiked in a nightclub
Her mother shared the video of her daughter to warn other women
---
An 18-year-old teen Millie Taplin of Southend-on-sea's video went viral! She suffered two-hour seizures after her drink was allegedly spiked in a nightclub.
Her mother Claire shared the distressing footage of her daughter in hospital as a warning to other women not to accept a drink from a stranger.
It is believed that she was drugged by a man at Moo Moos nightclub in Southend, Essex on 31st July 2021. Millie spent the night at the hospital and recalled the incident,
"There was a guy with a group of people that I knew, I can't be certain that it was him but it [the drink he gave me] was the only other drink that I had. We were all getting along quite well. I had a couple of sips of the drink and went to the smoking area. I came back and felt like I'd drunk too much, and then I went outside to be sick."
Also read Good news for the Barbz! Nicki Minaj welcomed a baby with husband Kenneth Petty! Know about her married life, Kenneth's trouble with the law, net worth
More on the incident of Millie Taplin
Just after having the drink, she found herself unable to speak and walk before losing control of her legs and hands. At midnight, her friends panicked and called her elder sister Sadie who came to pick her and rushed her to A&E. While she was in the hospital, she was joined by her mother who can be seen confronting Millie in the video.
She said,
"I knew everything going on. I could reply to people in my head but I couldn't get it out. It was really scary. In my head I was there but in my body I wasn't. I've never felt like that. The doctors were really supportive and trying to calm me down. I was in such a state when I arrived."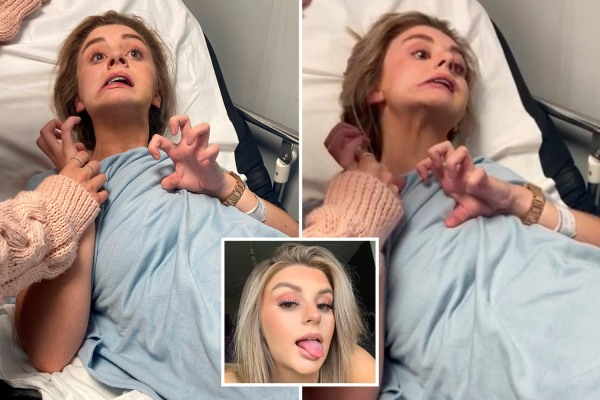 She revealed that she does not want to grow through that again. It was a horrible experience for her. Millie was discharged from the hospital at around 3:30 am on 1st August 2021.
From next time she revealed that she would be taking every precaution. She would not be accepting drinks from anyone. It was her first time in the nightclub after turning 18 years old in November.
Also read Lisa Millar, ABC News Breakfast Show host revealed that her demanding career led to the demise of her marriage!