Split-Up Alert! Couple calls it quit with each other;The Bachelor's Ben Higgins and Lauren Bushnell says end to their relationship, know more about their dating history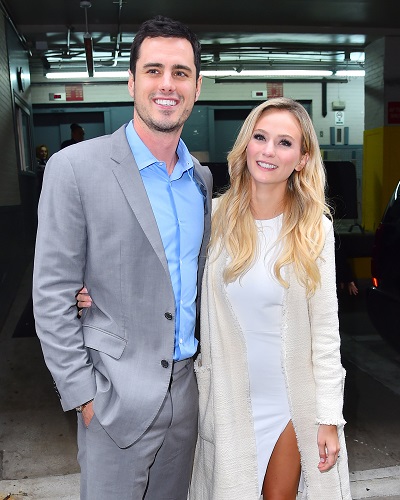 Hook up and Break up is quite obvious in the town of glamor. People meet fall in love and share a certain relationship. In some relationship, people eventually find difficulties in living with each other. And when things stop working, couple part their ways. Some don't face each other after the split while some remain a friend for the rest of the time. One of the couples of the town calls it to quit. The Bachelor's Ben Higgins and Lauren Bushnell announced that they are no more together. What was the reason for the break-up? Find out the details here: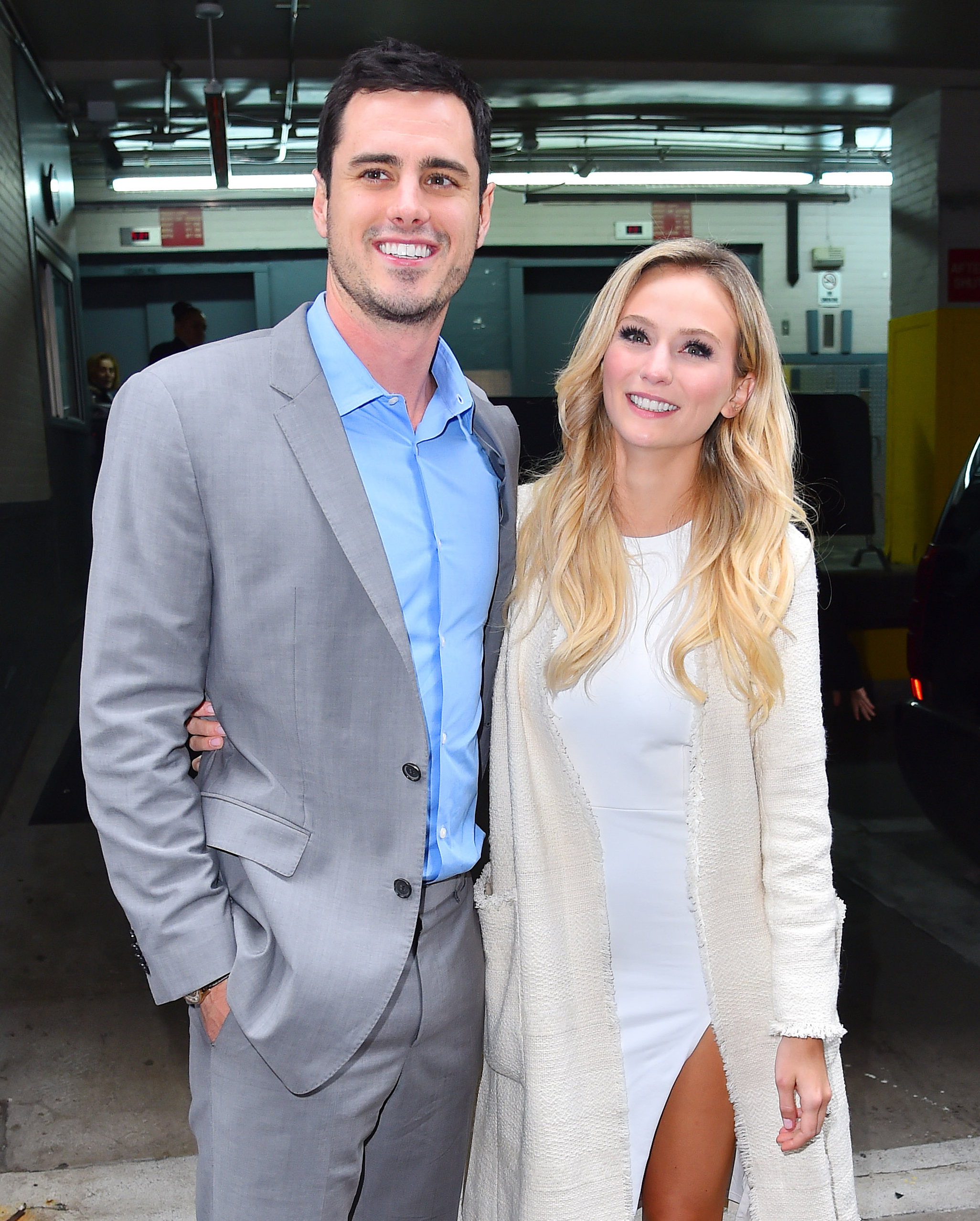 The Bachelor's Ben Higgins and Lauren Bushnell part their ways
The couple calls it to quit! Ben Higgins and Lauren Bushnell announced their split-up through the statement in PEOPLE. The former couple revealed the news on  Monday, May 15. In the statement they said:
"It is with heavy hearts that we announce our decision to go our separate ways. We feel fortunate for the time we had together, and will remain friends with much love and respect for one another. We wish nothing but the best for each other, and ask for your support and understanding at this time."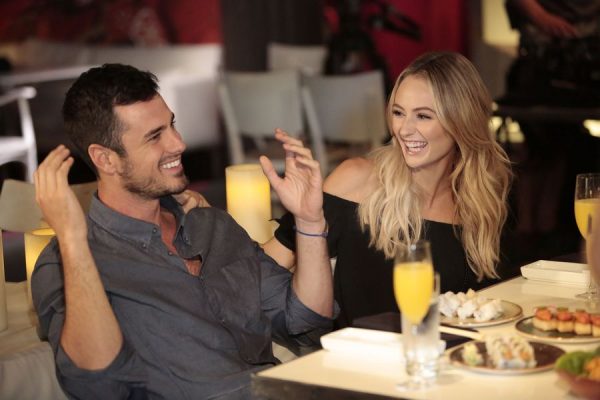 Also read Ben Higgins replies to hater criticizing the age of his new girlfriend Jessica Clarke! His relationship with Lauren Bushnell
How did the relationship between the couple start?
Ben and Lauren met on the Higgins' season of The Bachelor. The premiere of the show which aired on January 2016 shows Ben offering the final rose to Lauren with the sweet proposal. No doubt, there was a little controversy which surely hit the limelight. The reason for the controversy was the two women whom Ben loved. Bushnell and JoJo whom he loved during the "Fantasy Suite" episode. Despite the controversy, both came out through the harsh situation successfully. After the public announcement of the couple's engagement, Bushnell moved to Higgin's hometown, Denver. After Higgins declare the love for both women, the controversy became the focus of the camera lens.
Bushnell talked about the situation with the PEOPLE exclusive. She said that "post-filming was more of an emotional roller coaster than the actual show." Moreover, talking about the same thing she said: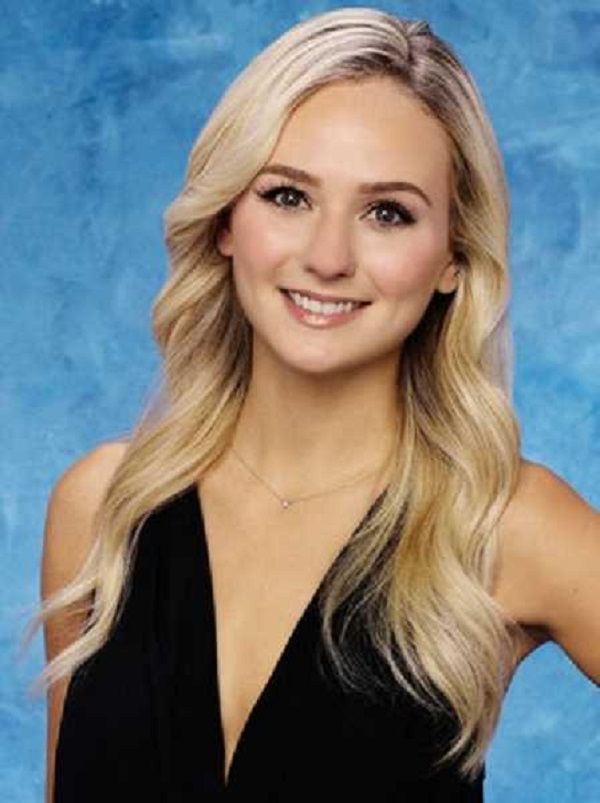 "I fall more in love with Ben every day and it's hard to separate what happened long ago and my current feelings. It's confusing. It does wear on me."
Followingly, she said:
"It hurts. It's like, why did I have to go through that hurt? It is already a few months of confusion and tears and then to have to deal with it again, hard."
After the whole controversy which hit the limelight with the love triangle, Higgins came ahead and talked about the matter. He told to PEOPLE exclusive:
 "for being honest or expressing what I thought was the best thing to express at the time."
Furthermore, he added: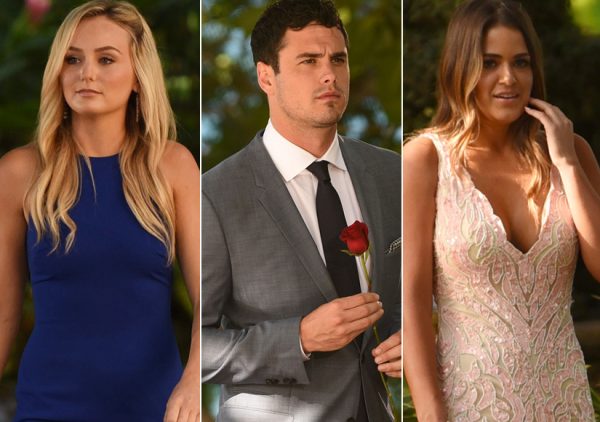 "Don't get us wrong. Throughout this whole show airing and conversations we've had about decisions and life, it hasn't always been easy. But it's added a whole new level to our relationship. And [the show ultimately] led me to this woman who I love deeply. She's the only woman I'll love from now on."
Ben Higgins and Lauren Bushnell appearance on the small screen
Later on after six months, Higgins and Bushnell appeared on the small screen with the reality show named "Ben and Lauren: Happily Ever After". In the premiere of the show, the couple confronted lots of things related to their relationship. Higgins said:
"We're not the perfect couple. Far from it! But we are trying really hard and we love each other a lot."
Moreover, Bushnell added:
"There are so many weird elements to being in a relationship after The Bachelor.We've gotten in arguments like any other couple, but about some things that other couples wouldn't have to fight about, like the fact that we met when he was dating other women. You can say that's what I signed up for, but it's still real life and it's still hard."
There was not always many flowers and blossoms for the couple in their relationship. They went through many roller coaster rides together. The matter of Fletcher was not the easy point for the couple. Bushnell said: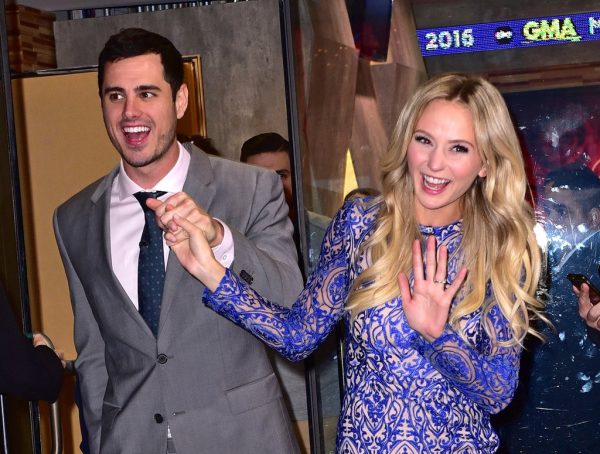 "For a long time, I was really angry for being blindsided. And that resentment and anger affected our relationship much longer than it should have."
The couple didn't choose to rush into the marriage. It seems they wanted to give some more time to each other for the relationship. Also, Bushnell openly talked about their marriage plans. She said:
"We're both ready to get married, but we haven't set a date because we want to make sure we're not doing it for anyone but ourselves,"
Followingly Higgins added:
"We just want to do it on our own terms. I just want to look over at Lauren and know that she is completely filled with joy in that moment. … Love is what life is all about."
Also read New Boyfriend After The Split-Up!! Lauren Bushnell Is Dating Devin Antin After Her Break-up With Ben Higgins; View More About Their Relationship Here
Ben Higgins and Lauren's relationship status update
Ben in May 2018 revealed that he is dating again but did not provide any further details on it. Lauren ha move don and has a beau in Devin Antin.
Short Bio of Lauren Bushnell
Lauren Bushnell is a beautiful American girl whose profession is a Flight attendant. She is best known for being a contestant in a competition named The Bachelor of the 20th season. Her occupation is aircraft chaperon. More Bio…
Short Bio on Ben Higgins
Ben Higgins is an American business analyst/software salesman for Talisys, a financial services company in Denver. He is best known for competing on The Bachelorette season 11 for Kaitlyn Bristowe's heart but ended up being a third runner-up. He was the star of The Bachelorette season 20. More Bio…