Splitsville! John Travolta and wife Kelly Preston have separated after 26-years of togetherness! Know about the loss of their son Jett due to Kawasaki disease complications!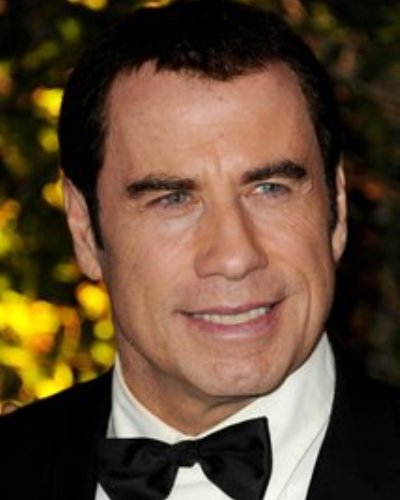 The marriage of American actor John Travolta has hit the rocks. His wife of 26 years, Kelly Preston told Travolta that she is leaving him. John was sighted in Disneyland with his 7-year-old son, Benjamin but he was not accompanied by his wife.
John and Kelly wed in September 1991, in Paris.
A reliable source told Women's Day Magazine:
"Kelly's sick of being the loyal wife – every time she feels like they've gotten through a rough patch, something else comes up,"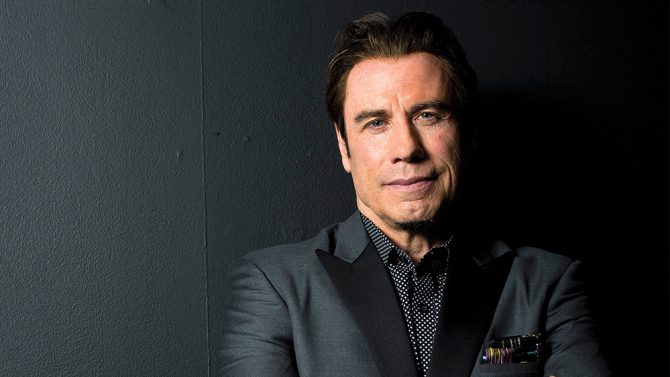 The marriage has been facing a rough patch for the last few years. First, it was the death of their 16-year-old son Jett in 2009. Even when the wounds of his death had not healed, cheating rumors by John Travolta with men surfaced.
John gave a birthday tribute to his late son, Jett on his birthday by sharing a fan-made picture of his son on his Instagram handle. He captioned as,
"A painting a fan made of my son Jett! Happy birthday my son I love you!"
A male masseur accused John recently of a sexual battery in 2000. The police report had leaked and reached the tabloids.
However, the officer-in-charge of the case said that there was no case made since it did not meet the criteria of a sexual battery.
The source added:
"When the latest claims against John were published, Kelly wasn't even mad, she just felt exhausted. No one is sure if they'll split for good or if they're just taking a break, but John not wearing his ring while at one of the most photographed places in the world is a clear sign they're in big trouble."
Neither John nor Kelly has made any official announcements.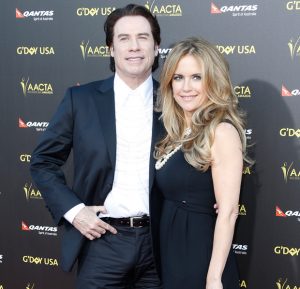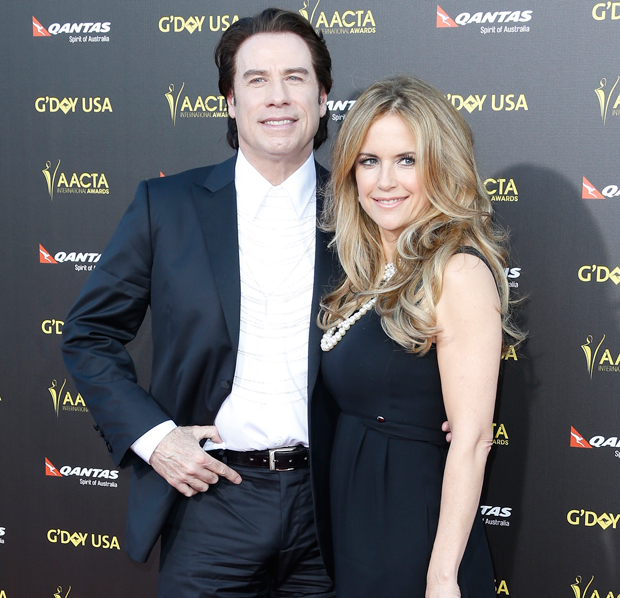 The loss of their child
The pain a parent goes through if they lose their child is unimaginable. It is really difficult and tough for a parent to bury his/her child. John and his wife faced this tragedy in their lifetime.
Their eldest son Jett was born in 2001. At 15 months of age, Jett suffered from a rare disease of young children called Kawasaki disease.
Kelly had said in 2002:
"Jett's whole immune system shut down, and he got really sick with high fevers, 104 and 105. I kept taking him into the doctor and they didn't know what was wrong with him. He developed a rash on his body, swollen lymph glands—it was horrible."
Moreover, he added, it was the,
"the worst thing that's ever happened in my life"
Doctors at Children's Hospital, LA diagnosed Kawasaki disease on him.
The disease affects the heart and brain. In 2008, the family was in the Bahamas on vacation when Jett developed a seizure and expired. He possibly had complications of Kawasaki disease.
After the death of his son
After the death of his first son, Jett, his younger child Benjamin helped him to cope up with that uncertain and irrecoverable loss. Ben is the one who is bringing joy and his family together. After winning an Emmy in the year 2016, he said,
"And my family: Kelly, Ella, Ben and then my little Jetty, I love you all so much."
Also read Top 10 Hollywood celebrities rumored to be gay but haven't opened up about their relation/affair publicly!!
Kawasaki disease
It is a rare childhood medical condition which causes swellings in the blood vessels of the body. The child gets a fever rash and swollen lymph nodes. There is redness of the eyes, lips, and palms and soles.
Loose motions or a sore throat may occur. Recovery takes place but long-term complications occur. The disease affects heart and brain vessels more severely leading to heart problems and convulsions.
The cause is unknown. Genetic, autoimmune, or infective causes are said to play a role. Carpet cleaning has some association with these cases. Dr. David Morens, an epidemiologist at the National Institute of Allergy and Infectious Diseases in Bethesda, says:
"It had nothing to do with the chemicals in the shampoo or rug fibers, but more likely with bacteria released into the air. There are whole ecosystems in a carpet…bacteria, spores and fungi that live and grow there."
Doctors prescribe Immunoglobulin and aspirin. They also give symptomatic treatment for convulsions.
Read more Brooke Shields, her fame, her love affairs, her marital life, and her separation… There's so much to know about
John's new Bald look inspired by Pitbull
John's new year started with his new hairstyle. He has shaved his head. He said that his new bald look is inspired by his pal and rapper, Pitbull.
Travolta stated,
"Well, he's one of my inspirations for sure. I mean, I did this, I had this look for a movie called From Paris with Love years ago."
Trivia
Rumors were that John dated singer Olivia Newton-John in 1978. John and Olivia reunited for Grease prequel in November 2020.
Short Bio on John Travolta 
John Travolta is an American actor, producer, dancer, and singer. Travolta was first known in the 1970s, after appearing on the television series Welcome Back, Kotter and starring in the box office success Saturday Night Fever and Grease.
Travolta was first known in the 1970s, after appearing on the television series Welcome Back, Kotter and starring in the box office success Saturday Night Fever and Grease. More Bio…
Short Bio on Kelly Preston
Kelly Preston is a famous American actress and former model. She is best known for her appearance in more than sixty television and film productions. She is also known as the wife of talented actor John Travolta. See more…