Sports can unite! A wave of joy, fun and hope flows through Pakistan as international football players visit the Nation for an exhibition match! Know the full details here!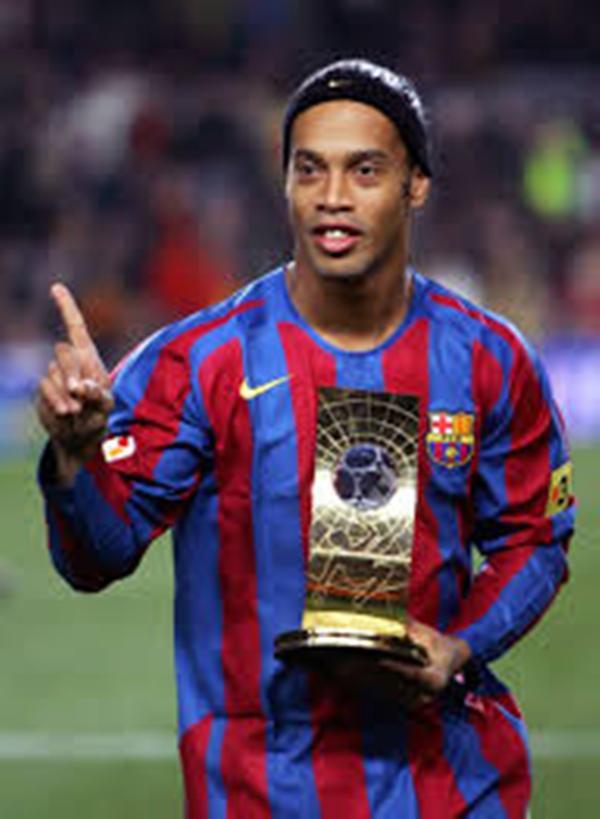 Happiness and hopes!
On 8th July 2017, there was an exhibition football match held in Pakistan to boost the football game in the Nation. Pakistan had played host to some of the biggest and most prominent names in world football.
The whole Nation had come together to welcome and watch Brazilian football legend Ronaldinho, Manchester United stalwart Ryan Giggs and other football celebrities play at this historic event. Pakistan football lovers and their sporting stars were joyous and thrilled at having such splendid world players amidst them.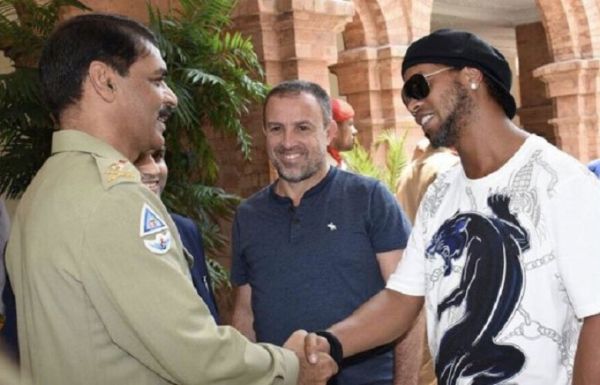 They took it as a signal to mean that Pakistan and its citizens love peace and sports. They hoped that this message would go loud and clear to the world that Pakistan wants world peace like the other countries.
The sports legends of Pakistan and fans took to social media to express their happiness at the arrangement of such an event. Shoaib Malik, Pakistani cricketer, and former Captain tweeted:
"Huge shoutout to @10Ronaldinho & friends for #UniteForFootball, legendary gesture. This will go a long way in developing football in Pak."
He also applauded the organizers for such an event and said that anything which unites the Pakistani people is more welcome than one that does not unite the Nation. Pakistani international cricketer Azhar Ali thanked all the international players to have spared the time and coming to Pakistan to entertain and motivate.
He also thanked the security for their wonderful work. Fast bowler Wahab Riaz also welcomed the football legends and said:
"Welcome @10Ronaldinho and friends to Pakistan. I'm a big fan and been anxiously waiting for us to #UniteForFootball keep it up #respect " 
Thanking the security personnel, Sports journalist Faizan Lakhani said:
"Time for world to resume sports in Pak."
You may like to read Rumors was that Ronaldinho was all set to marry both girlfriends together. But he has denied the rumors. Read for full details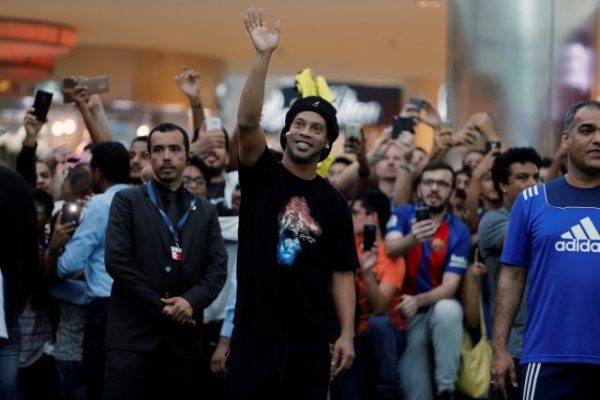 Other cricket fans and groups also thanked the international guests from the depth of their hearts. Blogger Zahraa thanked Nokia for giving Pakistan and its people this proud moment.
Pakistani cricketer Ahmad Shahzad felt that a strong message has gone to the world through this event and he thanked the army for making this possible.
Pakistani professional player Aisam ul Haq Qureshi took this visit and show to imply that Pakistan is opening to the World! Pakistan's Women's Football team Captain Hajra Khan also tweeted:
"Dream come true! I'm in so much awe right now. #NokiaRandF #Uniteforfootball"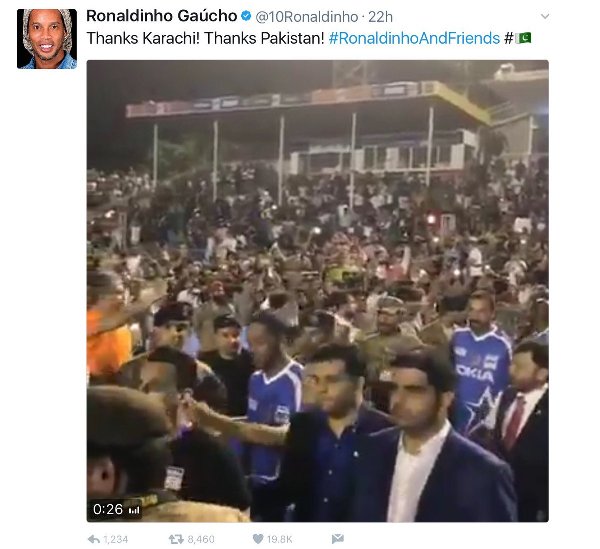 Social media activist Waqas Azeem also tweeted a warm welcome to the world-renowned football players and hoped that they would remember the time they spend in Pakistan for a long time.
At a time when Pakistan's name has been repeatedly linked to terrorism, this visit to their country by international players has kindled great hopes in the people of Pakistan that they would be able to erase the label associated with their country!
Since the attack on the bus of the Sri Lankan cricket team in 2009, Pakistan had not hosted any major international event. Hence this event was much awaited by the masses of Pakistan.
The exhibition match!
Besides Ronaldinho and Ryan Giggs, Dutch star George Boateng, former France players Robert Pires and Nicolas Anelka, former England goalkeeper David James and Portugal's Luis Boa Morte also accompanied them to Pakistan for the match.
The Saturday match was played in Karachi, while the Sunday match was in Lahore. There were tight security arrangements and the army had also pitched in to ensure player and audience safety.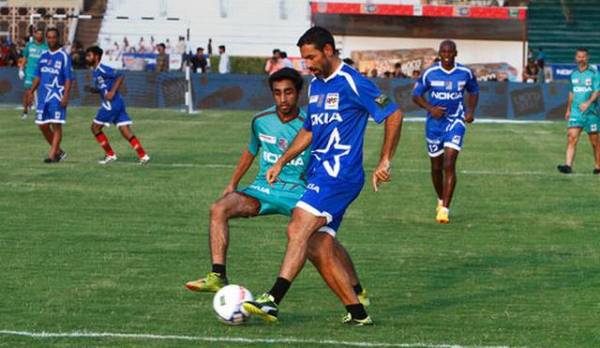 The tour was organized and arranged by World Group which is a private company that aims to promote the game of football in Pakistan. Pakistan is a cricket-crazy nation and had recently beaten India to gain the world title. However, its world ranking in football is no. 200.
There is a growing fascination for this sport amongst the young and it is this which the company wants to enhance. The ticket prices for the event ranged from Pakistani Rs. 2000 to 30000.
There were 1000 free passes provided to the young people of Karachi. The stadiums were full and crowds came in large numbers to distant and remote places to watch the icons play.
Also read Riyad Mahrez's Liverpool connection, Mohamed Salah's African Footballer of the year', and all the transfer rumors!!
What did the international guests think?
The international players were overwhelmed by the warm and massive reception they received in Pakistan. Ronaldinho thanked Pakistan for it and also acknowledged that Pakistan is peaceful and loving. There were some organizational failures noticed by Giggs.
Giggs pointed out and stressed the need for proper infrastructure and coaching to improve world rank. He said:
 "To progress to the next level, you need to bring in the best coaches in the world and not bring their philosophy but a framework and infrastructure so that the Pakistani culture and football in the country can flourish,"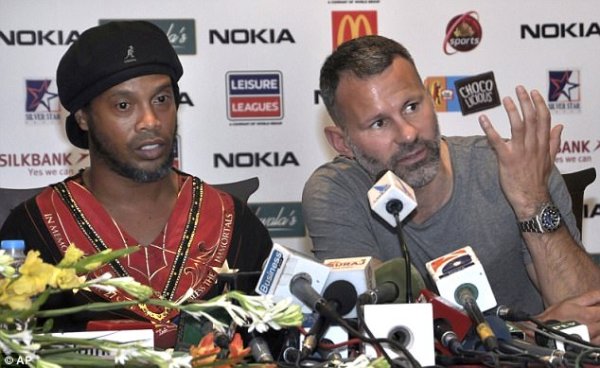 DG ISPR Major General Asif Ghafoor, the official spokesperson of the Pakistan Armed Forces also expressed his sincere thanks to Ronaldinho and his friends to have come to Pakistan and making the event such a success.