Sports Journalist Jason Whitlock have his own version on Marriage!! He has no intention of getting married or yet not ready? All Details Here!
Sports Journalist Jason Whitlock has a different opinion on marriage. He has been known basically for his free speech in everything and for being open-minded and candid, which have given rise to mixed reactions to his views!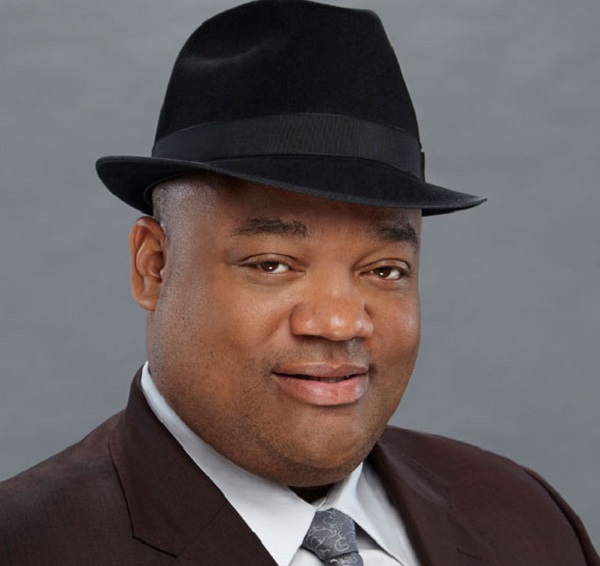 Jason Relationship Status
Jason Whitlock is not married till now. Despite his popularity and mass appeal, he has kept his personal life very low profile and under wraps. He is seen hanging out with different girls on multiple occasions, but he is not in a relationship with anyone. Being a celebrity, his personal stuff is always a matter of interest to the media and the public.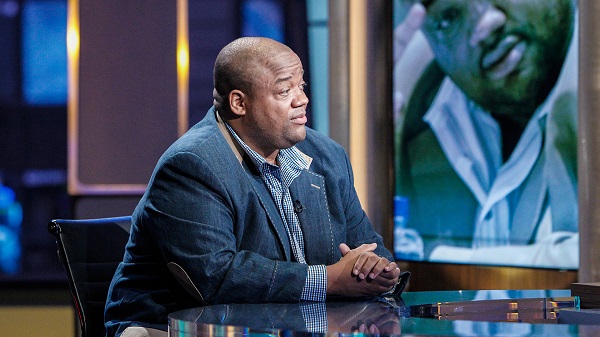 As per him, he is not married because he doesn't believe in love. This might be because of his some past experiences in life. But it is only him who knows the reason for not believing in love.
Jason Thoughts on Marriage
Sports Journalist Jason Whitlock has an interesting take on marriage and his view came forth when Colin Cowherd asked him to get married during a talk in March 2016. When he was asked to pour out his thoughts about marriage, he not only gave his thoughts but also justified his statements interestingly with relevant examples.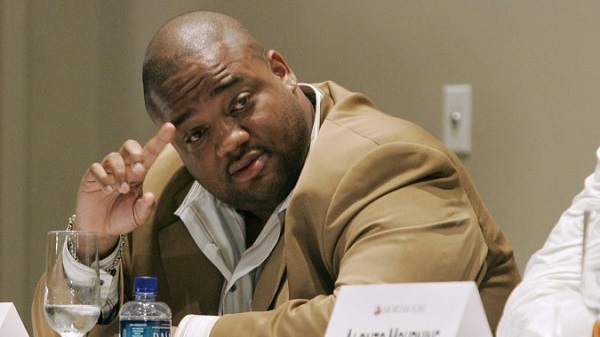 During the show, Colin gave an example where one has done well after marriage and urged Jason Whitlock to get married as well.
In response, Jason Whitlock then shared his thoughts as singlehood being a strength and marriage being a distraction for him. Moreover, he projected himself as being strong providing an example of another person who, he said, has done well in the career without any commitments demanded by marriage. He stated,
Let me give you another guy who believes there "Advantage to being single".

Chip Kelly he has no life balance. He is all in football not married just a 100% football 24*7. He thinks it gives him a great advantage in it.
I think it's an advantage in my career. I have more time to think than my competitors. So I tell people all the time. It's not that I am smarter than anybody I just got more time to think while you are thinking about your life and kids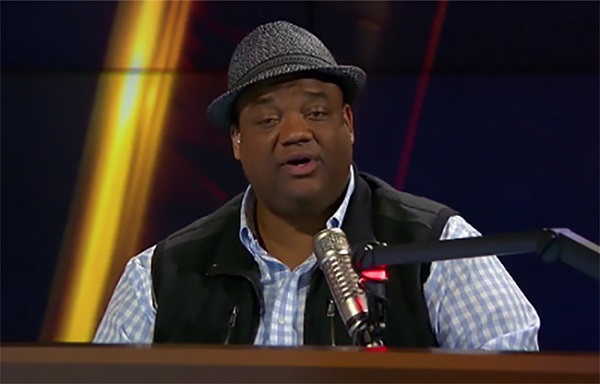 Furthermore, Jason elaborated himself as he said,
And she is nagging you or your husband nagging you whatever.
Jason's perspective depicted the reality of life post marriage with a wife when he said,
I think I'll be honest with you. I have lived long enough to know it's not an advantage. Your life is out of balance.
She needs the stability you need the routine it puts in a better position, to excel.
Jason further explained:
My problem is I wanna relax at home and she will be like let's hit the club.
Colin laughed out loud too at this problem and Jason agreed and joined him too.
Although Jason has a problem getting married, he definitely had a girlfriend as per his tweet in 2015, which says,
Reminds me when I told a gf: "You don't ever have to worry about catching me at a drive-thru window again." https://t.co/2eD23zUjg8

— Jason Whitlock (@WhitlockJason) July 31, 2015
Despite his problem with marriage, he seems to be dating a girlfriend, which is, of course, a secret until he confirms his relationship to the media.
His love life under tight guard and take about marriage may raise a rumor about him being on the gay side. But this is possibly just a rumor. However, Jason has given a statement  in 2016 supporting LGBT community, when he said,
"In sports, there are opportunities, we've seen it for sports to be a leader in social change, and clearly I don't want to avoid this man or this tragedy that affected the LGBT community, and there's a reason why the LGBT community wants the sports world to embrace people of the LGBT community and have a role model for gay and lesbian athletes."
Weightloss Fight
Back in 2012, Jason Whitlock got over a twitter fight with Shaquille O'Neal after he tweeted about the weight loss competition between Shaq and Charles Barkley.
Right now, Chuck would win Shirt-Off II… Shaq is opening the season out of shape, as usual. #nbaontnt

— Jason Whitlock (@WhitlockJason) October 31, 2012
Shaq was not going to take the criticism and said:
"Jason Whitlock: I tell you what, You can come here and box me any time you want! All muscle right here, baby, trust me."
Jason had no mood to fight, and replied with the tweet,
What did Shaq say? He didn't hear about P90Whitlock? ….

— Jason Whitlock (@WhitlockJason) October 31, 2012
The fight possibly subsided as no more such tweets hit the media or Twitter.
Born on April 27, 1967, Jason Lee Whitlock is a sports journalist who has worked with Fox Sports, ESPN, Kansas City Star and AOL sports. He has not disclosed his net worth till date, but with his link with the leading organizations, it can be estimated to be in millions.
Short Bio on Jason Whitlock:
Indiana-born Jason Whitlock was born as Jason Lee Whitlock on April 27, 1967. Jason possesses American nationality and is a well-known Sports journalist. He is a former columnist at the Kansas City Star, AOL Sports and Foxsports.com. In addition to columnist job, multi-talented Jason also worked sportswriter for ESPN from 2002 to 2006.
Presently, he co-hosts the daily sports TV show 'Speak for Yourself' with Colin Cowherd on Fox Sports 1.- See more bio at…