Sports Journalist Jo Wilson -her athletic past, her dream job, career, role models, and personal life revealed!
Jo Wilson, 33 is an Australian journalist who is a sports presenter. She hails from Perth in Australia and works with Sky Sports News HQ.
Jo Wilson-life before fame
Jo is a journalist and sports reporter. She was born on 25 September 1985 in Perth in Australia. Her current age is 33 years. There is limited information revealed on the internet about her family, parents, siblings, and childhood. But she has resided in Australia in Perth as well as in the UK in London. It was her childhood dream to work for Sky Sports News. She had told her lecturers even before applying for grad schools for further studies that she wants to become a Sky Sports News reporter. Such was her passion for journalism and reporting!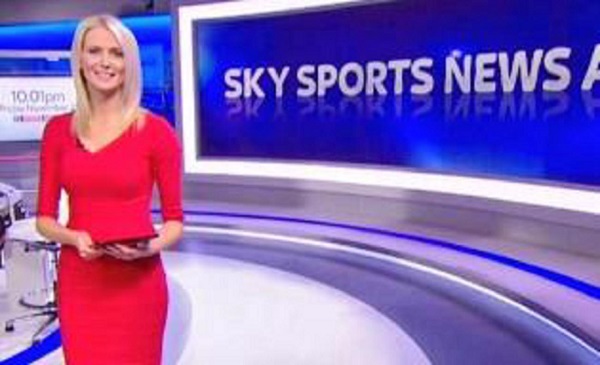 She used to work in a pizza restaurant Pizza Hut in Stirling to finance her studies and maintenance bills. She took admission in the multimedia journalism masters program at GCU which in full form is Glasgow Caledonian University.
Jo holds Australian nationality and her ethnicity has been stated as Caucasian. She was an athlete and used to play basketball. But she quit the game when she moved south. Recalling her childhood, she said:
"My dad used to take me and my brother at the weekends and that just developed. I used to really annoy my brother and all his friends growing up because I always wanted to play football with them.

"I used to tag along and go to the football with them. And I think it's good to have a team and support them in anything."
Jo Wilson and her wonderful career in sports news reporting
Jo was always keen to do sports reporting. She first worked with Sky News as a Sub Editor. It was only later that she joined as a sports presenter in front of the camera. This was in summer 2016. She now works for Sky Sports News HQ.
Also, read Footballer Andy Gray-his misogynistic rant, Sky Sports sacking, countless affairs, marriages, and children!
When she was joining Sky Sports News channel, she said:
"I find it a little surreal."

"It's weird, it almost doesn't feel like real life. Sometimes I feel like I'm playing being a presenter, like pretending.

"And I have to remind myself and say, 'No this is my job'. I always knew it's what I wanted to do. It was just about working out how to do it.

"I loved Pizza Hut — it was a great job, I made great tips and met good people — but my lightbulb moment was when I was sitting with my area manager and he had a five-year plan and said, 'This is where you'll be within the company in five years'.

"That's when I thought, 'I need to do something about this'.

"I certainly never imagined this would happen but I always wanted it to happen."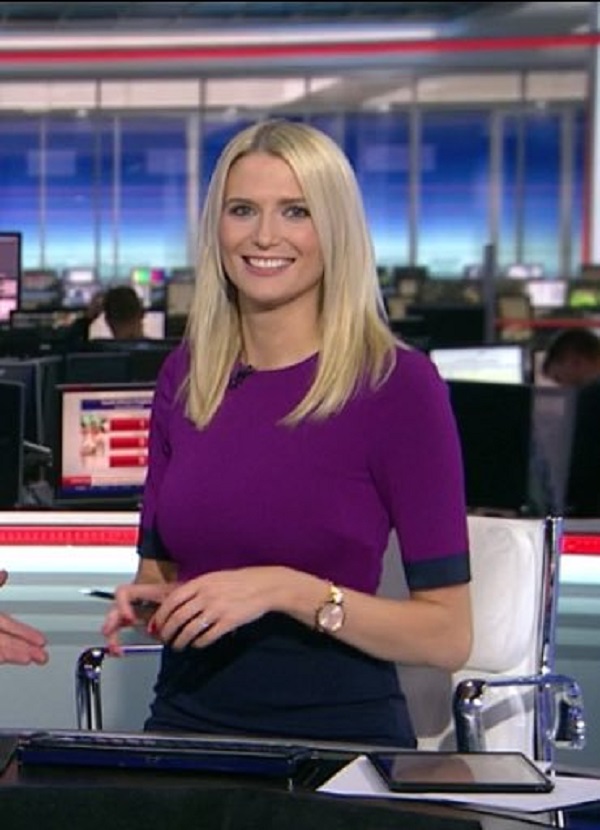 Jo Wilson and her inspiration
She is a sports fanatic and got her inspiration from fellow telly presenter Gabby Logan and her words of wisdom. Jo recalled:
"Gabby Logan is one of my idols.

"She was one of the reasons why I wanted to study what I studied. She's so good at what she does.

"I met her and her husband Kenny four years ago at a wedding just before I got the job at Sky and I was telling her that's what I wanted to do.

"She gave me really good advice. If I could have half the success that she has I'd be so happy. She's brilliant."
Talking about her job, she said:
"What makes me mad is that it's still seen as a man's world and I think that perception is still changing and needs a bit of work."
She is happy that Sky Sports News legend Jim White helped her when she joined Sports news at Sky. Jo recalled:
"Even on my first week working there as a graduate trainee, he took the time to speak to me. He heard my accent and you immediately have that connection from day one.

"He would stop and chat to me and find out how I was getting on."
Jo Wilson and her personal life-husband and children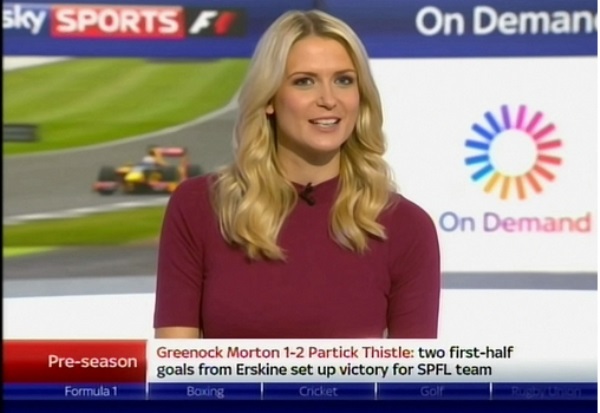 Jo is a married woman. She and her husband Paul married 9 years back and moved south together in 2011. She gushed:
"He is incredibly supportive. He's sports-mad as well. I know he is very proud of me. He always said that he likes that I'm ambitious. I've always been like that.

"The fact that I've got to where I am through working hard and having that ambition, he's kind of like, 'Well done, my wife's done well'."
They have no children yet.
Source: famous birthdays, the Scottish sun