Stacey Weitzman and Henry Winkler's successful married life! Find about the couple's quarantine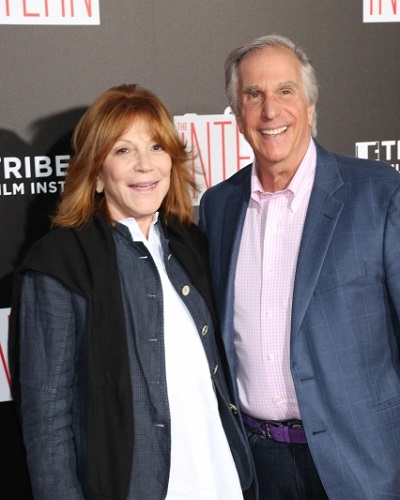 Stacey Weitzman is the American filmmaker who is happily married to actor Henry Winkler. They walked down the aisle on 5th May 1978. They started dating in the mid-70s and are still together. The couple has managed to stay together for more than 40 years of relationship.
Likewise, the couple met at a clothing store that was one of her PR firm's clients. Henry was there as he needed a sport coat and asked her for help. Later, when he came back to pick it up later, he asked her out.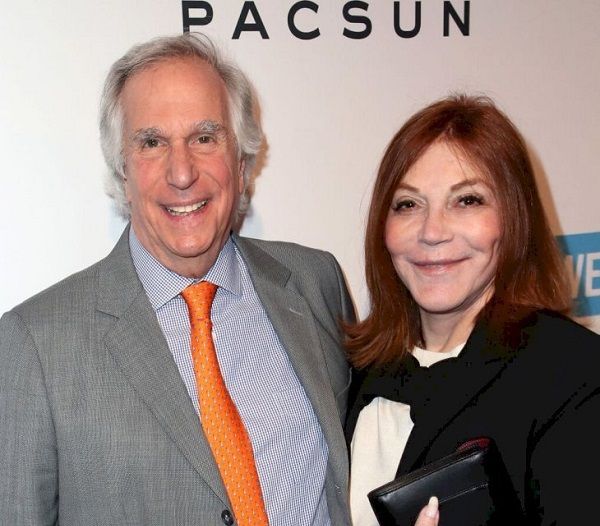 Stacey suffered from breast cancer. When her daughter was in college, she had breast cancer. It was treated but came back a few years later as she underwent a double mastectomy. After that, she has been living cancer-free since. Stacey has given voice in As Told by Ginger and also appeared in the movie The Touch.
Also read Justin and Hailey Bieber interviews each other on the experience on how they feel being married!
Stacey Weitzman children and grandchildren
From Stacey's previous marriage with entertainment lawyer Howard Weitzman, she gave birth to a son Jed Weitzman in the year 1971. Howard and Stacey divorced in 1976. With her husband Henry, she has two children.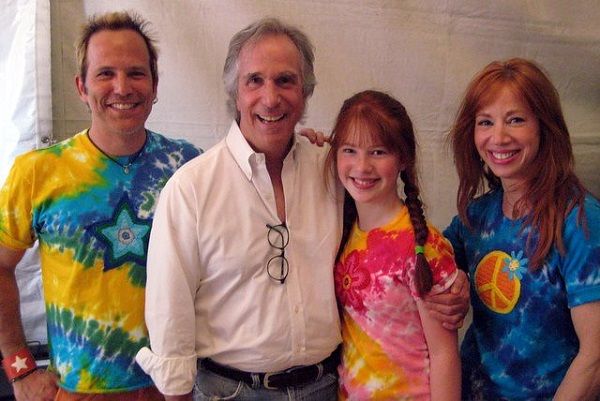 Their daughter Zoe Emily was born in 1980 and son Max Daniel was born in August 1983. Their daughter Zoe is a teacher whereas her son is an actor like his father. She and her husband are grandparents of five grandchildren.
Stacey and her husband in quarantine
Due to the ongoing coronavirus, Stacey and her husband are self-isolating at their home. Henry has been using video conferencing to connect with his loved ones during the coronavirus pandemic. He spends time conferencing with grandchildren and children during Sunday.
Henry revealed,
"I know that it works, because all of the grandchildren from 2 to 10 stay at the screen the whole time,"
However, their love does not remain at video chat but they visit him in person, But for the safety person, they stay in the driveway keeping the safe six-foot distance.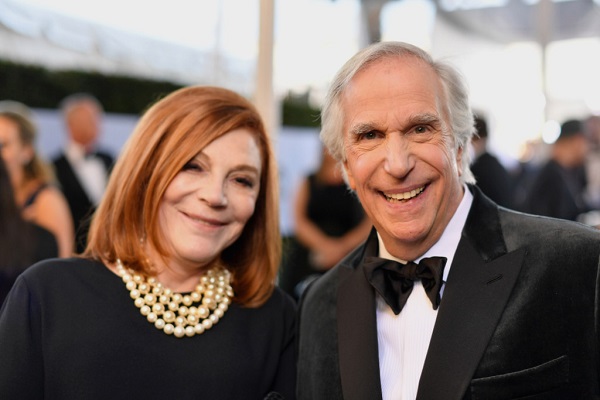 Henry added,
"They drive into the driveway, and we keep a 12- or 14-foot distance,"
During this quarantine period, Henry and his wife spend time playing jigsaw puzzle. He revealed,
"We did a jigsaw puzzle and my wife was obsessed. Her neck, her back hurt, leaning over the table for hours. I put four or five pieces together and took a nap."
Also read TOWIE star pregnant Danielle Armstrong celebrates her 32nd birthday alone in self-quarantine!
Short bio on Stacey Weitzman
Stacey Weitzman is an American filmmaker and actress. She is famous for her role in a drama movie 'Safe' in 1995, 'As Told' in 2001. She is also known as the wife of veteran actor Henry Winkler. Read more bio…
Short bio on Henry Winkler
Henry Winkler is an actor, author, director, comedian, and producer from America. He is famous for his role as greaser Arthur 'Fonzie' Fonzarelli in the 1970's American sitcom 'Happy Days'. He is also recognized as Sy Mittleman in 'Children's Hospital' and as Eddie R. Lawson in 'Royal Pains'. Read more bio…
Source: USA Today, Fox News, Fabiosa