Stan Lee dead at 95! Tributes pour in and Armie Hammer roasted for his tribute tweet!
Stan Lee who is famous for the creation of some of the world-popular characters of Marvel Comics has died at the age of 95, his family lawyer confirmed. Tributes poured in for this great comic writer but one of them was from Armie Hammer and he was roasted for it.
Armie Hammer faces the wrath of social media users
American actor Armie Hammer. Like other celebrities, also took to social media to pay tribute to Stan Lee. He tweeted:
"So touched by all the celebrities posting pictures of themselves with Stan Lee….no better way to commemorate an absolute legend than putting up a picture of yourself."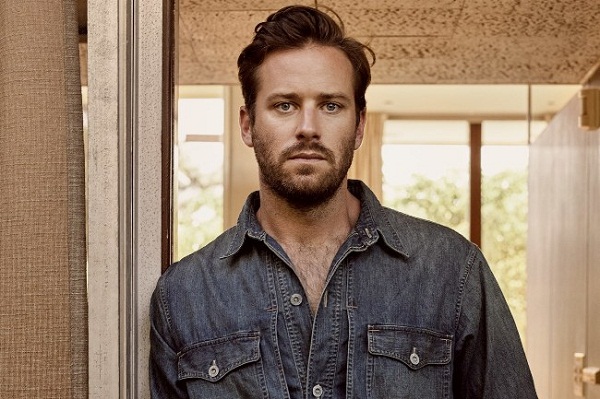 No sooner had he posted the tweet then he got a backlash from his fans and other celebrities. But Armie was not to be pushed back and he defended himself and his tweet. He said that he too has worked with the great legend and stated that fans should post his work that had touched one and all the most.
He wrote:
"Posting a selfie makes his death about you and how cool you felt taking a picture with him." 
You may like to read:
Keya Morgan, the former business manager of Marvel Creator late Stan Lee has been charged with forgery, fraud, and illegal imprisonment!
The death of Stan Lee
It was confirmed by the family lawyer of Stan Lee that he has died at Cedars-Sinai Medical Center in Los Angeles on 12 November 2018.
He was rushed to the hospital in an emergency earlier in the day and was hospitalized. But he succumbed later in the day. His condition was said to be serious when he was admitted.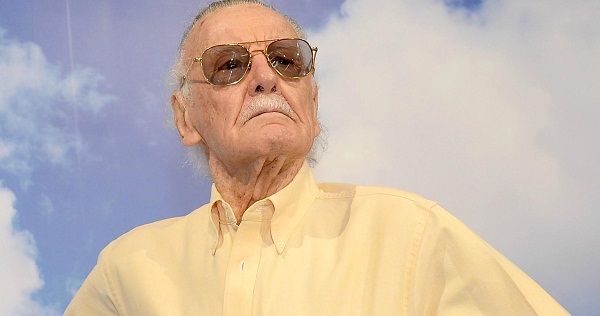 Earlier this year, Stan had opened up about his ailing health. He had stated to his fans that he was battling pneumonia. In February 2018, he was rushed to the hospital for worsening of his health.
You may like to read:
Is Stan Lee's life and wealth in danger? A recount of all the bizarre events in his life this year
Tributes pour in for Stan Lee
Marvel Comics and The Walt Disney Company expressed their sadness on the passing away of their Chairman Emeritus Stan Lee.
They expressed their condolences to his daughter and brother and said that they remember the creator, the voice, and the champion of Marvel. Bob Iger who is the Chairman and CEO of The Walt Disney Company said:
"Stan Lee was as extraordinary as the characters he created. A superhero in his own right to Marvel fans around the world, Stan had the power to inspire, to entertain, and to connect. The scale of his imagination was only exceeded by the size of his heart." 
Chris Evans who plays Captain America tweeted:
"There will never be another Stan Lee. For decades, he provided both young and old with adventure, escape, comfort, confidence, inspiration, strength, friendship, and joy."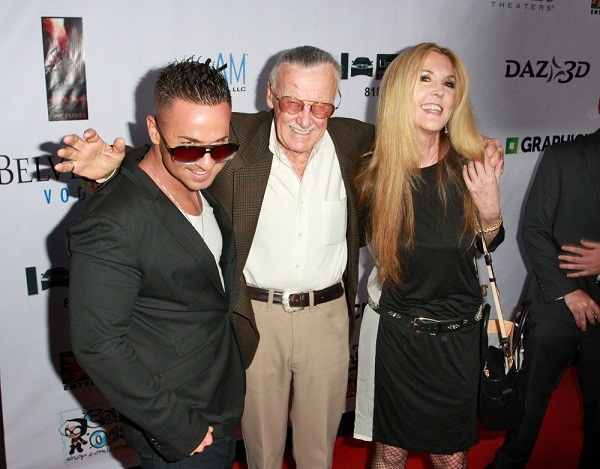 His daughter JC Lee said:
"He felt an obligation to his fans to keep creating. He loved his life and he loved what he did for a living. His family loved him and his fans loved him. He was irreplaceable." 
Actor Robert Downey Jr. said:
"I owe all to you." 
He added:
"You let us be extra human…superhuman even." 
Scarlett Johansson wrote:
"Rest in peace Stan Lee: writer, editor, and publisher of Marvel Comics and so much more. Thank you for all you did." 
Short Bio on Stan Lee
Stan Lee was an American comic book writer, editor, publisher, media producer, television host, actor, and former president and chairman of Marvel Comics who received a National medal of arts in 2008. More Bio…
Source: news.co.au, the indy 100, metro UK