Stand-Up Comedian Jeff Dunham And His Life Journey! His Career, Married Life, Divorce Details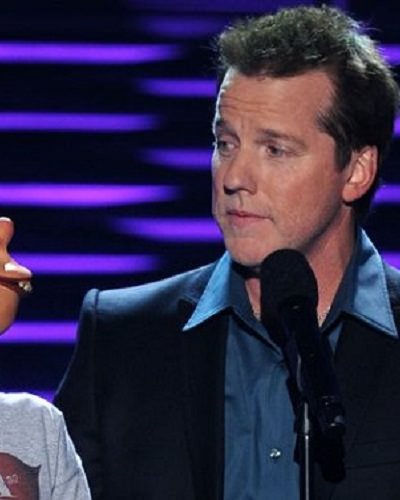 We all know that Jeff Dunham is perhaps the most successful comedian working around the globe today.
Also, he makes multi-millions of dollars per year in ticket sales, merchandise of his puppets, and more.
---
In addition, has done so for quite some time now. Not only that but he also has millions of views on YouTube.
His followers and fans know many things about his work and shows but let us spill more beans about the stand-up comedian Jeff Dunham and his life.
Scroll to grab more information about Jeff's career starting, his relationship status, married life, and divorce.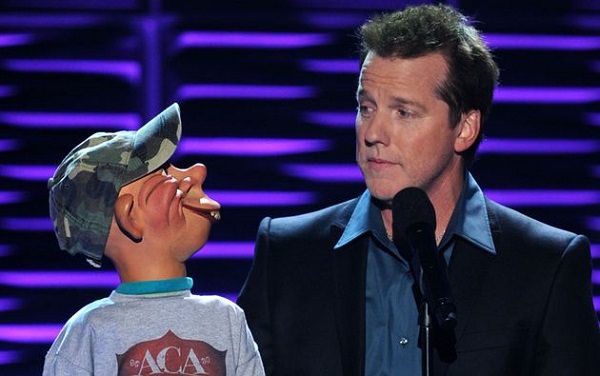 How did Jeff Dunham start his career?
Jeff had his passion since he was in his fourth grade. Since that time  Jeff made a resolution that he wanted to be a professional ventriloquist.
He has so concerned about his career that he spent hours in practice. In the sixth grade, he attended the Vent Haven ConVENTion in Fort Mitchell Kentucky.
Later on, Jeff started performing for audiences in school, church, and also during his job at Six Flags. In 1976, he made his first television debut.
Jeff caught the attention of many Dallas reporters like Bill O'Reilly. Moreover, they also took the interview Jeff for the local story.
Afterward, he started appearing in commercials for the Datsun dealership based in Dallas. In 1985, Jeff joined the Broadway show Sugar Babies.
Moreover, he also showed his performance at the Westbury Music Fair on Long Island. At the end of 1988, Jeff moved to Los Angeles, California as he had the offer to appear on the desirable The Tonight Show Starring Johnny Carson from McCawley. But he removed Jeff's appearance on the show.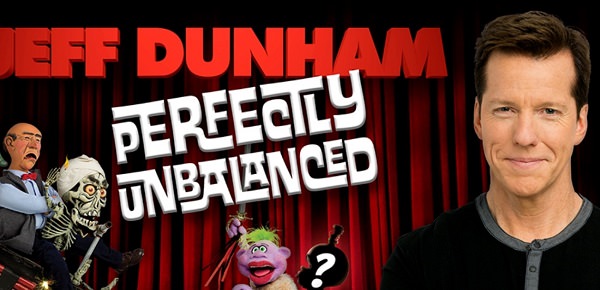 Jeff had a successful appearance on The Best Damn Sports Show Period. On July 18, 2003, he appeared on Comedy Central Presents which was his first solo performance on Comedy Central.
Jeff has appeared in many television series and also as a voice character. Jeff has also voiced the mole in the 2014 3D computer-animated heist-comedy film called The Nut Job.
Moreover, talking about his career, he has grabbed the success and limelight with his talent and hard work.
You may also like to read Comedian Marc Maron posts an emotional message for his late girlfriend, Lyn Shelton!
Marriage, Divorce, children of Jeff Dunham
Jeff Dunham was first married to Paige Brown. The former duo first met in West Palm Beach in 1991. Just a year later, the couple started dating.
Three months later, Jeff and Paige got engaged and tied the knot after a year of engagement. The duo together was blessed with two daughters Ashlyn (1995) and Makenna (1997).
But their relationship couldn't work out after various rumors of infidelity from Jeff's side. They decided to part ways so Jeff and Paige filed for divorce in June 2009 which was finalized in May 2010.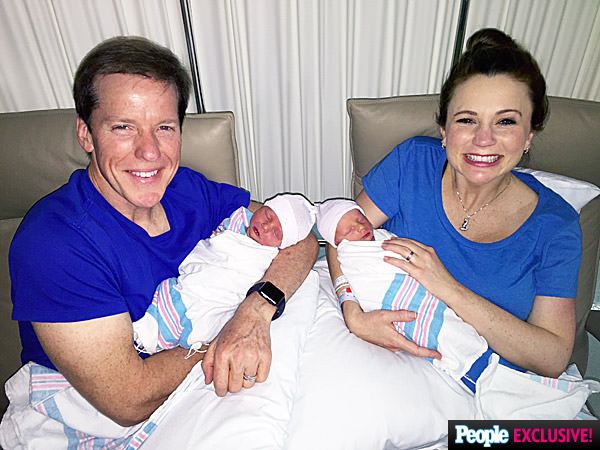 Also read Comedian Kevin Hart narrates the incident of accidentally spilling pineapple juice on singer Beyonce!
According to the rumors, the cause of the couple's divorce was rumored to be Jeff's current wife Audrey Murdick. The two of them have been together since 2009.
The couple engaged on December 25, 2011, and on October 13, 2012, they officially tied the knot.
Short bio on Jeff Dunham
Jeff Dunham is a ventriloquist, producer, and stand-up comedian who hails from America. He gained a lot of popularity and fame for appearing in numerous shows such as Late Show with David Letterman, Comedy Central Presents, The Tonight Show, and Sonny With a Chance. More bio…