The Stanford runner Olivia Baker Joins adidas!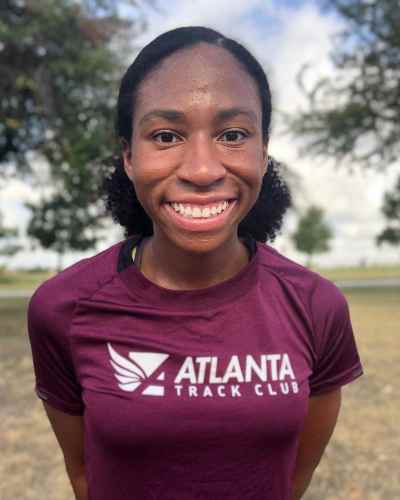 The Stanford runner Olivia Baker is collaborating with the largest sportswear brand, Adidas
She is currently signed to Atlanta Track Club
Oliver will compete in the 2021-2022 Indoor Track & Field Season
---
The 7-time All-American and two-time New Jersey Girls Track, Olivia Baker has been announced as a part of the Adidas team.
She was the first to win four gold medals at New Jersey's Meet of Champions. Baker has never lost a high school 400-meter from her home state.
Throughout her career, he has won 13 state titles in her career to date. She won a gold medal at the 2014 IAAF World Junior Championships in Eugene in the 4×400. Similarly, her personal best record is the 2018 Cardinal's school record of 2:00.08 in the 800m.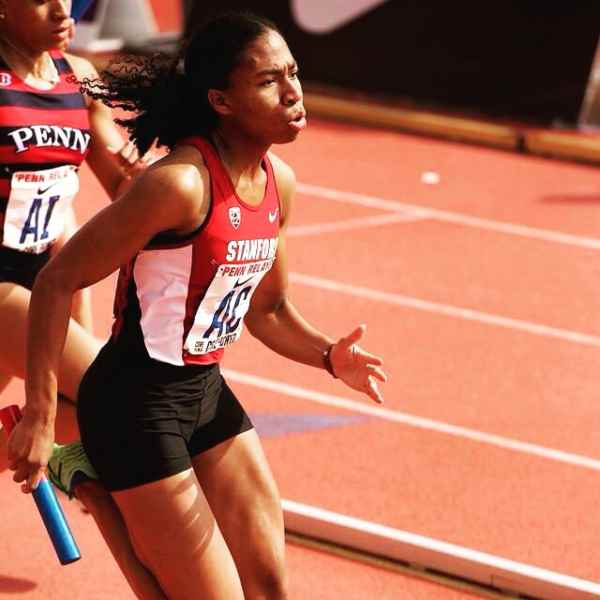 Also read "Who Is Ilona Maher? Her Journey On Becoming A Olympic Athlete!"
What is the age of Olivia Baker?
Olivia was born on 12 June 1996 in South Orange, N.J. She is the daughter of Sam Baker and Robin Baker. Baker attended Columbia High School in Maplewood, N.J.
She then studied at Stanford University and majored in biology with plans to become a neurosurgeon.
Olivia Baker is a part of Adidas
Adidas, one of the largest sportswear brands is collaborating with Olivia and her team. On January 1, 2022, she announced the news from her respective social media sites.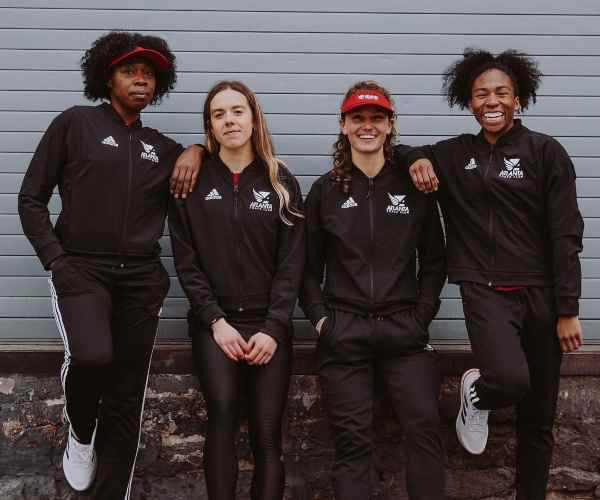 Recently, she also signed with Atlanta Track Club in September 2021. She will compete in the 2021-2022 Indoor Track & Field Season alongside Gemma Finch and Sadi Henderson.
She said,
"I decided to come to Atlanta Track Club because they are a group with ambitious goals, a heart for serving the running community, and a track record of achieving what they've set out to do,"

She added, "As a member of Atlanta Track Club Elite, I look forward to running fast alongside my new teammates and advancing the Club's mission to create space for people of all ages, abilities, and experience to run, compete, and stay healthy,"
Also read "The Golden anniversary of Adidas' Superstar shoe brand-its journey from the court to the street!"
Olivia Baker, a professional runner chasing her Olympic dreams
Olivia began sports at a really young age. Baker is a seven-time national championship qualifier. She was also a semi-finalist in the 800m at the 2016 Olympic Trials.
Similarly, she qualified for the 2021 Trials. In 2017, she placed the eighth position in 800 at NCAA Championships, earning her fifth first-team All-America honor.
The same year, she was awarded as Stanford Athletic Board Conference Female Athlete of the Year. Furthermore, she also won the 2016 West Region Track Athlete of Year and Pac-12 400 champion.
Also read "Professional Runner From Kenya Outruns Two Black Bears While Training In Maine Woods, Says Learnt A New Lesson There"
What is the net worth of Olivia Baker?
Oliver earns income from maintaining sponsorships and winning cash prizes. She accumulated in the range of $30,000 to $75,000 per year from her career as a professional runner.
Similarly, she has an estimated net worth of around $2 million as of 2021.