Stas Reeflay, Russian YouTuber arrested after he broadcast the abuse and death of his pregnant girlfriend!
It is hard to see where the world is going! Why are people resorting to such sadist behaviors these days? Has the digital world contributed to the sinking low of human values? A recent example of it was when a Russian YouTuber named Stas Reeflay tortured his near-naked pregnant girlfriend until she died and live-streamed the scene on his YouTube for everyone to watch!!!
Stas Reeflay and his brutal treatment of his girlfriend
Russian YouTuber, Stas Reeflay did not seem to be in his senses when he was torturing his pregnant girlfriend who was pushed into near-nakedness until she died. Furthermore, Stas was livestreaming the scene for everyone to see! He had an online audience who watched and even encouraged him to continue with the brutal abuse on his girlfriend.
Stas allegedly undressed his pregnant girlfriend, Valentina 'Valya' Grigoryeva to the extent that she was left only with her underwear on. He then took her outside the house in the subzero temperature and made her wait there. But she could not sustain the weather and expired.
The reason for his abuse
This is not the first time that Stas has inflicted this abuse on his girlfriend. Apparently, this time, a viewer had paid Stas $ 1000 to cause this abuse on his pregnant girlfriend in a live-stream. Stas is 30 and his real name is Stanislav Reshetnikov. On the other hand, his girlfriend was 28 and she died at the scene of the abuse due to suspected hypothermia.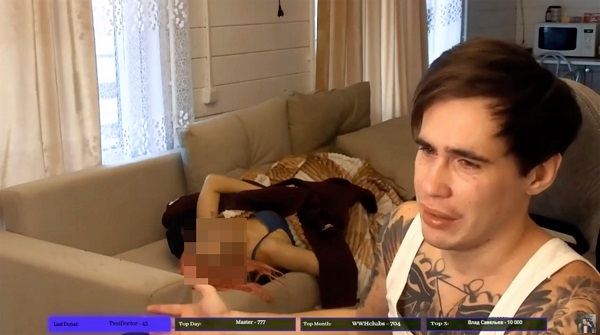 Stas kept the camera rolling even when he realized that his girlfriend was half-dead on the exposed balcony. He then carried her back into their rented home in Ivanovka village that is near Moscow, the capital of Russia. He then tried in vain to revive her. In the livestream, he was heard telling the dead Valya:
"Valya, are you alive?

"My bunny, what's up with you?

"Valya, Valya, damn, you look like you are dead.

"Bunny, come on … tell me something. I'm worrying. Damn … I'm not feeling her heartbeat."
Subsequently, he told his viewers:
"Guys … No pulse … She's pale. She is not breathing."
The police arrest Stas
Even as he called the ambulance, the camera was rolling. He was heard saying to the lifeless body of Valya:
"Wake up, Valya, I love you, wake up."
Paramedics came in and after examination pronounced her dead. The broadcast was on for nearly two hours after her death. On an earlier live broadcast, Stas had sprayed pepper spray on Valya. Stas has an international and a Russian audience and makes money by such abuses on his girlfriend. They give him donations to watch what they demand.
Also, read Amanda McClure kills her boyfriend, John McGuire! The story of sexual abuse, incest, and murder!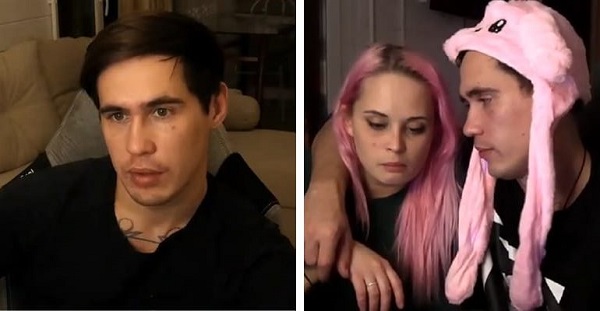 A friend of Stas said that most of his live streams used to demonstrate cruelty towards his girlfriend. But the question is why did she not leave him then or why she did not inform the police on this matter when there was still time? It looks to be a case of blind love that is always harmful!
The police have taken her into police custody. If the forensic team proves that she died of hypothermia, he could get a sentence of two years imprisonment. The investigating team said:
"Information will also be checked about possible unlawful actions against the deceased by the young man in whose house the body was found,"
People are appalled on learning about this incident and have called for a ban urgently on such live reality violence shows on YouTube channels. The mental status of the live streamer and his audience should also be looked into as part of the investigation!