Stellan Skarsgard welcoming his 8th Child with Megan Everett! All the Details about the Skarsgard Family!!!
Stellan Skarsgard, the Swedish actor is extremely popular in the movie industry.
He possesses great looks and we must say great genes as well.
He has a big family of his own and now one new member has been added!
Yes, he is a father of 8 children.
---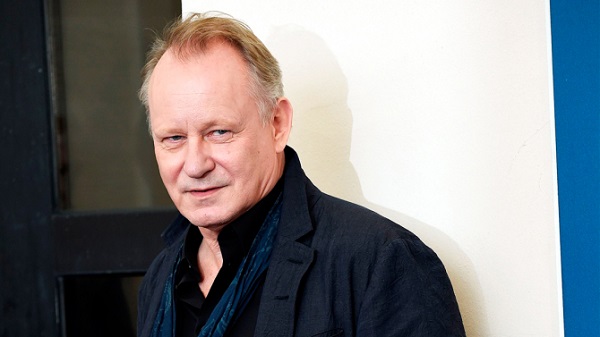 Stellan Relationship Status
Stellan is currently a married man. He has been married twice in his entire life. His current wife is Megan Everett with whom he has two children together. The couple has been married for 7 years since 12th Jan 2009.
They are still together and going strong, There is no sign of divorce in their marriage as they have currently welcomed a second child recently.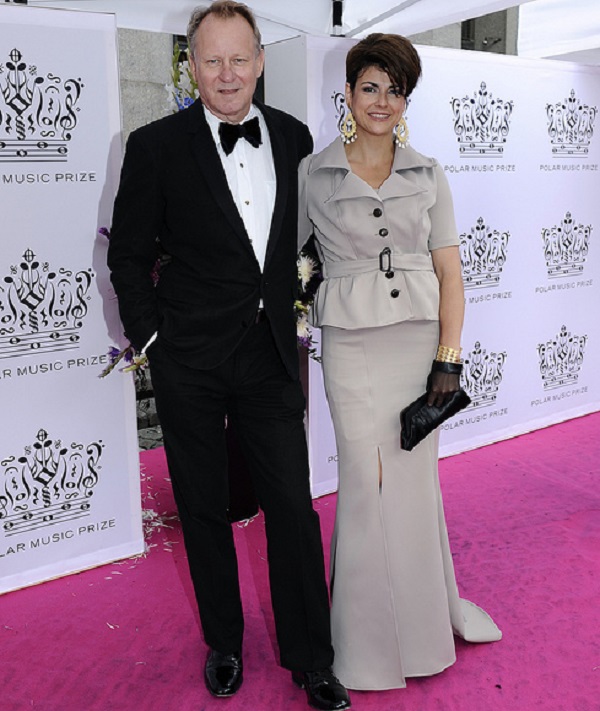 Also, read Alexander Skarsgard and her partner, Alexa Chung have now finally separated! Are they moving on after splitting?
Skarsgard's new child
Swedish actor Stellan Skarsgard has been a busy man both professionally and otherwise. His second wife, 43-year-old Megan Everett, was pregnant with their second child together.
They also have a 10-year-old son, Ossian(2009), and their second child, Kolbjörn Skarsgård who is also a boy was born in 2012. Stellan has six children from his previous marriage.
The oldest of these six children is actor Alex Skarsgard, 43, of "True Blood" fame. So Stellan, 68's wife's age is the same as that of his eldest son. This news is from the Swedish press and has not yet been picked up by US outlets that can find. He is the type of parent who doesn't give advice to his children.
He is known as Stellan from Good Will Hunting and he's worked very steadily since. He appears in Girl With The Dragon Tattoo, in which he plays a supporting role. Looking through his interviews promoting Dragon Tattoo and he doesn't give a lot of personal information and sticks to talking about his role and the film.
He did share this story that I found touching and wanted to repeat. It doesn't have a lot to do with his wife being pregnant, but we thought we may as well include it: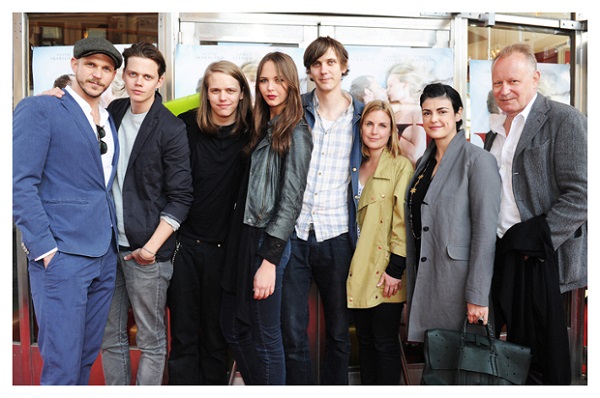 Also, read A date too soon! Alexander Skarsgard goes on a blind date with Toni Garrn! Know its outcome here!
Stellan on his career
When questioned on what moment of his career stood out, Movie Fanatic got the most personal answers in reply.
"There was something that changed my attitude towards a lot of things. I did a film called Good Evening, Mr. Wallenberg. I played Wallenberg, who saved Jews in Hungary during World War II. We were shooting in the old ghetto there, night shoots, freezing cold. Out of the houses came all these Jews that had lived there and had met Wallenberg. They came up to me and touched me and cried. Suddenly, it became something different for me. I didn't care if this became a good film. I don't care if my performance is a good piece of art. The only thing that is important is that in some essence or way, what I do is true to those people and their lives,"
Skarsgard said,
"The strange thing was what came out of that was I suddenly could do pure entertainment films because they were just as unimportant as the serious films to me. In a way, it made me more lighthearted in my approach. I was not so pretentious. Now I'm doing the dark stuff and the light stuff and I'm having a good life [laughs]."
When Skarsgard has to shoot in different locations, the first thing he does is good restaurants. He says,
"When you're there, you're working a lot, but you speak to people and make friends, and you learn about them and their culture pretty quickly, if you engage with them."
Stellen Previous Marriage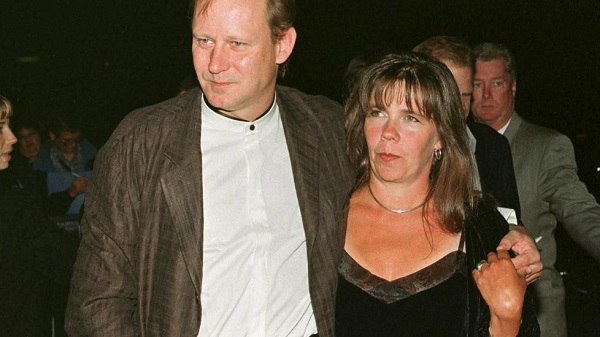 Before his current marriage, he was married to My Skarsgård. They were married for 32 years. They dated for 26 days before their wedding in April 1975 and married on 27th Apr 1975. 32 years later they divorced on 1st May 2007.
They together have 6 children, Alexander Johan Hjalmar, Gustaf Caspar Orm, Samuel Kristoffer Ymer, Bill Istvan Günther, Eija, and Valter. The reason for their divorce is still not known. But their all children in the same line as their fathers and are very famous in the modeling field.
You may like to read Alexander Skarsgard: Is he getting Married to British model Alexa Chung?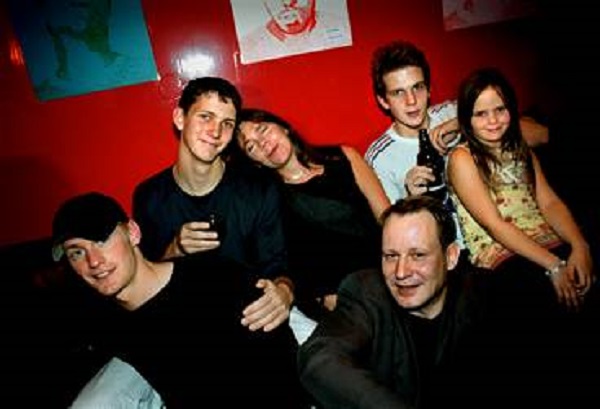 Short Bio on Stellan Skarsgård:
Stellan Skarsgard is a popular Swedish actor. He is extremely prominent for his role as 'Bootstrap Bill' in "Pirates of the Caribbean: Dead Man's Chest" (2006), 'Bill Anderson in "Mamma Mia!" (2008), 'And Martin Vanger' in "The Girl With the Dragon Tattoo" (2011). He is a hard-working person and has made a respectable position in Sweden's entertainment (mainly acting) field. More bio…