Steph Curry is ready to return to NBA! Know about his married life with wife and children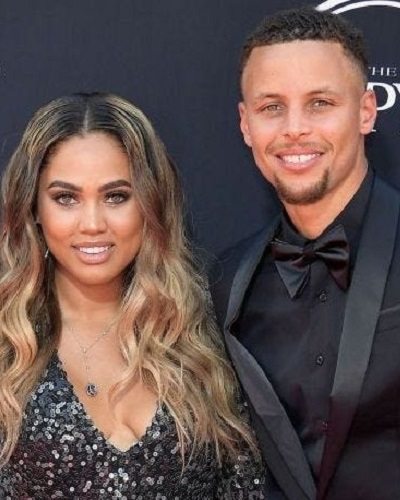 The 2019-20 NBA was postponed due to the ongoing Coronavirus like all other events on March 11.
But the league is targeting a resumption in mid-July.
All the players are asked to work out during this time.
---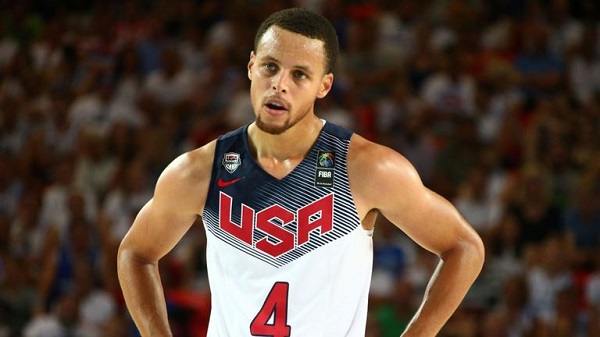 The new guidelines will be released on June 1 related to expansion to training plans. When Steph Curry was asked about it he said,
 "Absolutely. I think yes. I think we've had so many conversations and they're going to continue, to unfold as more information comes out, as everybody understands how to do it safely, as best you can."
He said that in his response about potentially playing against an opponent who had previously returned a positive test. He added,
"Boy, that would be tough, If that is a real scenario, if you try to play and there is no vaccine, there's no way to really guarantee nobody's going to get it."
Curry continued,
"I think you're at a place where everybody says, 'yeah, we're ready to play,' and then they know what they're committing to. And if not, if it doesn't make sense, then you won't see a ball bounce."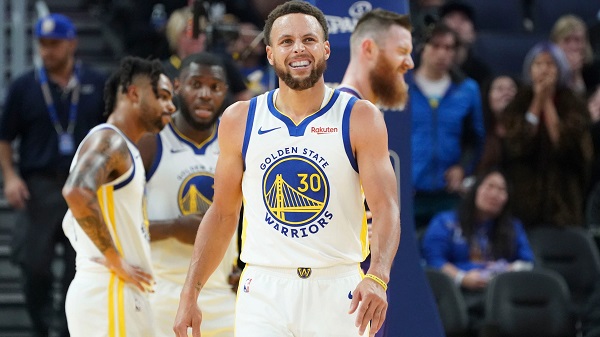 Also read Seven Unknown Interesting Facts of NBA Star Jessie Govan!
Steph and Ayesha Curry's married life
Steph Curry and Ayesha Curry first met each other at a young age in a church youth group in Charlotte, North Carolina. They did not begin dating at the time. Ayesha said,
"He was the cute boy at church that all of the girls were obsessed with, so I made a generalization that maybe he wasn't for me,"
She was not allowed to date while she was in high school. The two lost connection but later reconnected when Steph was in college.
At that time, Ayesha was an aspiring actress living in Los Angeles. Steph went to LA for an ESPY ceremony so he looked her up on Facebook.
Ayesha used to stay away from athletes at the time. But things changed and they went on for their first date on Hollywood Boulevard.
Ayesha moved to Charlotte and Steph was in Oakland but that did not stop them from communicating.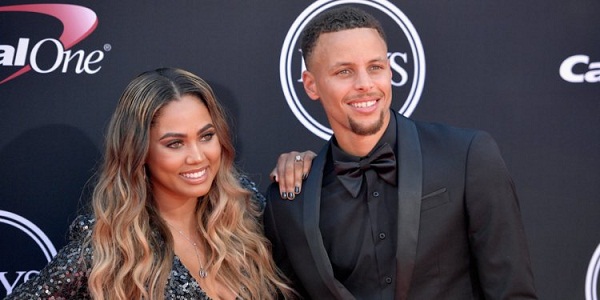 Soon they decided to get married. They walked down the aisle on 30th July 2011. They are parents to three children Riley Elizabeth Curry, Ryan Carson Curry, and Canon W. Jack Curry.
On 23rd May 2020, Ayesha Curry posed in an army green bikini which was clicked by her husband Steph. She looked stunning in the bikini.
Also read Married Sofia Vergara chilling with husband in quarantine! Who is her son Manolo?
Short bio on Steph Curry
Stephen Curry is an American professional basketball player. He currently plays for the Golden State Warriors of the National Basketball Association (NBA). In 2015 and 2016, he won the NBA Most Valuable Player Award and led the Warriors to their first championship in the 2014-2015 season since 1975. Many players and analysts have called him the greatest shooter in NBA history. Read more bio…