Steph Curry And His Wife Ayesha Curry's Fun Filled Vacay! Love Life Of Husband And Wife Of A Decade Holiday!
Steph Curry and his wife Ayesha Curry who tied the knot back in 2011 enjoyed the vacay together. The couple is parents to the three children and has a happy family together.
Taking a break from the basketball court, Steph had some time with his wife. They also shared many pictures on social media. 
Vacay of Steph Curry and Ayesha Curry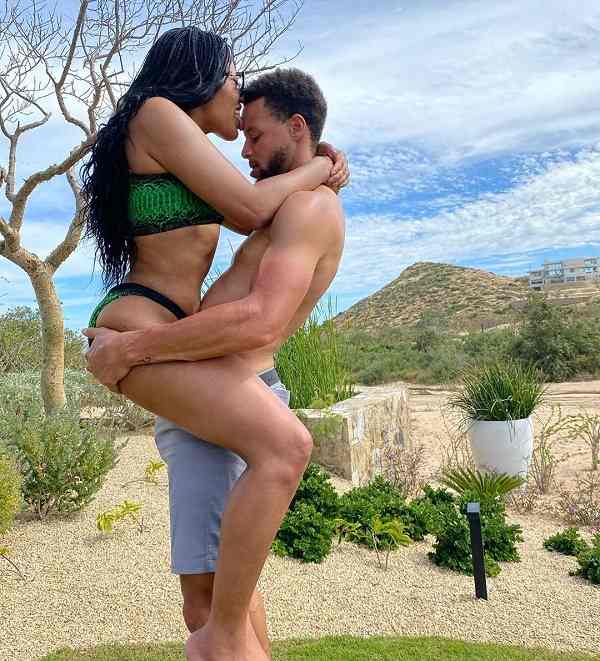 The NBA player had a hand injury in November due to which he had to go on the sideline. The NBA player enjoyed the time with his wife Ayesha on a vacay at this period.
The couple is sharing a series of pictures from the trip on their Instagram. One of the pictures shows Ayesha licking Curry's face while he holds her in his arms.
He captioned this adorable picture saying: 
"Vacation vibes with my one and only ???? like dat!" 
Meanwhile, Ayesha also shared a picture of her and her husband relaxing on the beach in Cabo San Lucas, Mexico. This was Curry's first break on six years as he has played only four games this season amid a hand injury.
Married for about a decade now 
The parents of three tied the knot in 2011 and are still happily married. From childhood sweethearts to a married couple to parents of three kids, they two have walked a long journey together. The NBA Player met his wife when his family moved to Charlotte, North Carolina in 2002.
At the time, Ayesha did not have permission to date anyone but the mutual liking for candy dragged them close. 
Afterward, when Ayesha completed high school, she moved to Los Angeles to pursue her career. Till then, Steph had already started to make his name in the world of basketball. They reunited again on ESPY awards.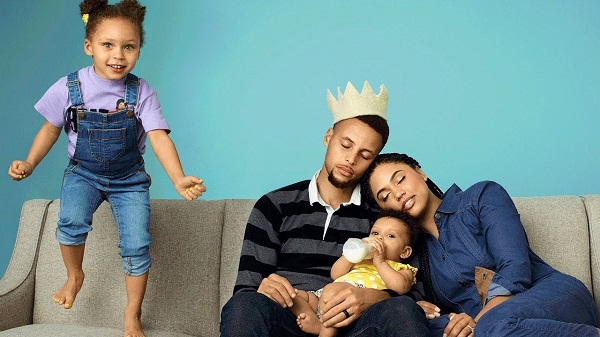 They spent their first date with chai lattes and roaming around Hollywood tourist spots like the Walk of Fame and Kodak Theatre.
When they started dating, Ayesha had to move back to Charlotte and he moved to Oakland for NBA. Despite the distance at the early stage of their relationship, the couple still managed to stay together. 
After two years of dating, Steph Curry popped the question to the love of his life at his parents' house after his sister's volleyball match. They tied the knot on July 30, 2011, on the very same church where they met for the first time.
They extended their family after welcoming their adorable daughter Riley, on July 19th, 2012. She has captured so many eyes with her adorable presence at the press conference of her dad.
The couple welcomed their second child in Ryan Carson Curry 2015. The couple welcomed their third July born baby, Canon W. Jack Curry. They are now a happy family with three children together. 
You may also read- Photos of Ben Simmons And Kendall Jenner On A Vacation Together!
More About Stephen Curry
Stephen Curry is an American professional basketball player. He currently plays for the Golden State Warriors of the National Basketball Association (NBA). In 2015 and 2016, he won the NBA Most Valuable Player Award and led the Warriors to their first championship in the 2014-2015 season since 1975. Many players and analysts have called him the greatest shooter in NBA history. See more bio…
You may also read- Adele And Harry Styles Went On A Vacation Together? 
Source: Metro, Daily Mail, NY Post, Insider