How is Steph McGovern quarantine going with her partner? Find about their relationship, net worth, home, children and more biography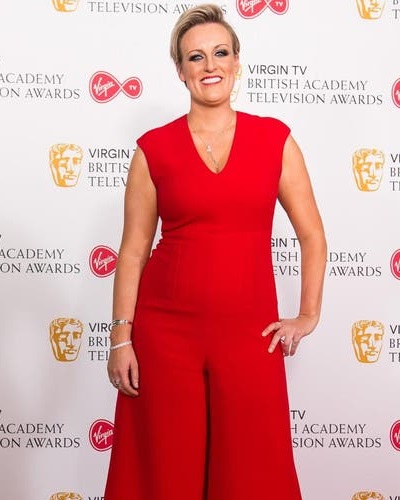 During this coronavirus pandemic, Steph McGovern has given us a rare insight into her home life with her partner. She is trying to improve her culinary skills. Steph said,
"I have always avoided cooking,"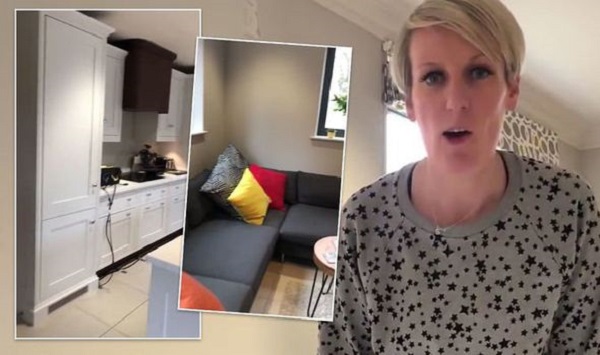 She added,
"Fortunately my partner is a fab cook. BUT given I am not working much at the mo and she is, I thought it right to take on more domestic duties."
Her partner has taken the role of head chef in their household. She continued,
"I am now regularly making food. And I can reveal after three months… I am still [rubbish] at it." One fan then asked the journalist which was her best "bad" dish, to which she replied: "The 'best' one is eggs on toast. I know that's not hard, but I am soooo proud of myself for actually being able to boil an egg."
Steph is private when it comes to her relationship and had kept it out of the public eye. She has not revealed the name of her girlfriend yet. But it is known that she works as a TV executive. Steph values her privacy so she has not disclosed her. Her partner is a telly executive.
Also read Anthony Joshua has no girlfriend! He talks about what he wants in his romantic partner!
Steph McGovern's girlfriend and children
Steph McGovern and her TV executive girlfriend announced Steph's pregnancy on 14th July 2019. They were expecting their first child together. They were absolutely thrilled about being parents. She said,
"Everyone at the Beeb is delighted too – she is one of the most popular faces on and off the red sofa. But she won't be doing any magazine shoots any time soon – she values her privacy too much."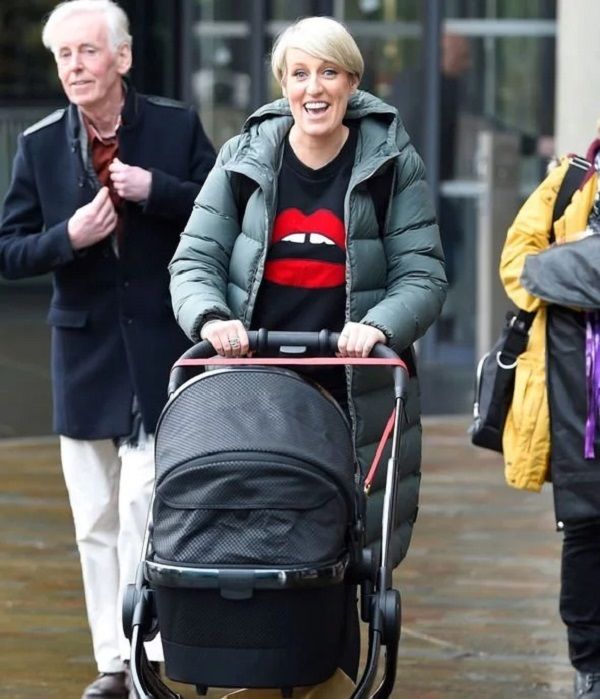 On 4th November 2019, McGovern welcomed her first child. She was a daughter. After the birth of her daughter, she wrote,
"Well hello world, just surfaced to let you know that we now have a daughter! We're all fine and dandy. Just getting used to the eau de sick/poo I am now regularly wearing. #babylife."
At present, she is broadcasting live from her home due to lockdown. She is happy that she is getting time to spend with her newborn daughter and girlfriend. McGovern had taken a break from maternity leave to return to BBC Breakfast. But she officially said goodbye to BBC breakfast and moved to Channel 4 for The Steph Show.
Steph McGovern's net worth?
Steph McGovern has an estimated net worth of $5 million. She had previously revealed that she hit a six-figure salary, earning upwards of £100,000 when she worked for the BBC. McGovern was the main business presenter for BBC Breakfast, often co-hosting the entire program.
She has also presented shows like Watchdog, Pocket Money Pitch, and Have I Got News For You. She has also talked about the industry's pay issues and said,
"Throughout my career I've had to argue about [pay]. It's not as simple as a gender issue, it's partly down to class. There are a lot of women who do a similar job to me who are paid a hell of a lot more… who are a lot posher than me."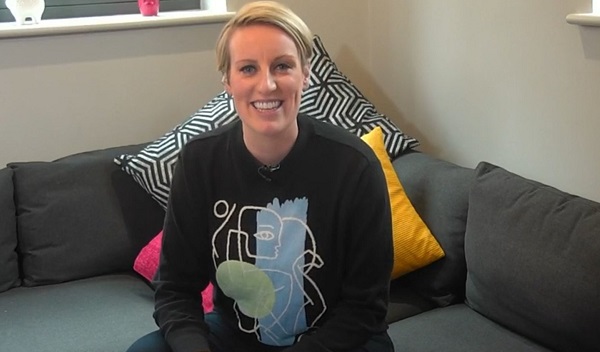 Doing the after-dinner bashes Steph had earned an extra £170,000 in a year. She was also paid between £5,000 and £10,000 per event. In 2013, she bought a sports car paying £30,000 outright for the red Audi TT convertible. Likewise, she has a house in Yorkshire.
Her house is decorated with bright-colored pillows and her huge L-shaped sofa is perfect for at-home chilling while waiting for the food in the oven. She has a huge TV in the kitchen, right across from the swanky sofa under low-hanging lights. Also, she has a huge dining table that can be seen by the windows right next to the sliding glass doors, as well as large square cream floor tiles.
Also read Meet Nancy Carell, the former student and current wife and business partner of actor Steve Carell!
Short bio on Steph McGovern
Steph McGovern is an award-winning British television personality and financial journalist. In addition, she is also an Irish dancer.
She is currently working for BBC on Watchdog and BBC Breakfast, a morning television news program. Also, her work as a co-host for the very program made her well known among the public. Read more bio…