Stephen Amell is a Dad of Two! Welcomes 2nd child with wife Cassandra Jean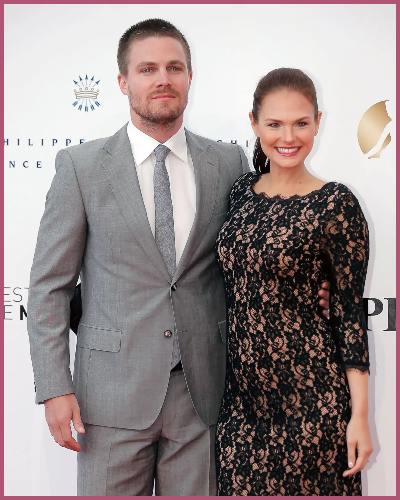 Stephen Amell and his wife Cassandra Jean welcome a baby girl.
The couple is already parents to a daughter named Maverick Alexandra.
The name of their newborn is Bowen Amell.
---
Stephen Amell is a dad of two
Congratulations are in order for Stephen Amell and his wife Cassandra Jean.
Their family just got a bit bigger.
Amell is over the moon as he welcomed his second child with his wife Jean last month. The couple did not share the news of Cassandra until the baby was a month old.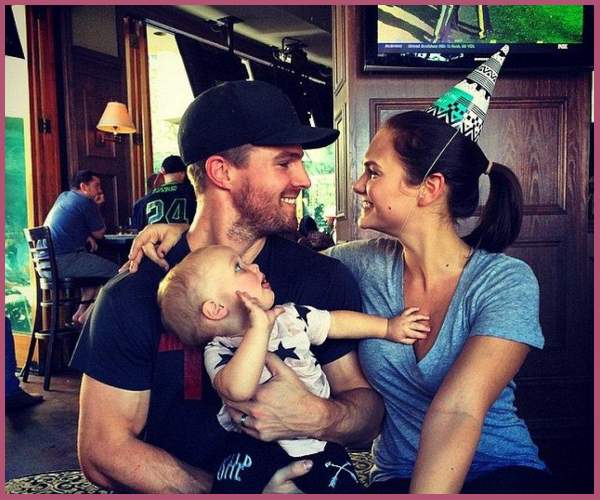 The pair named their month baby girl, Bowen Amell, who was born in Los Angeles, California, a month ago.
Stephen,41, and Cassandra, 36, welcomed their first daughter Maverick in 2013.
Stephen met Cassandra after his divorce from his first wife Carolyn Lawrence.
In 2012, the pair tied the knot secretly in the Caribbean, and again after a year in 2013, the couple said I DO in their second wedding ceremony in New Orleans.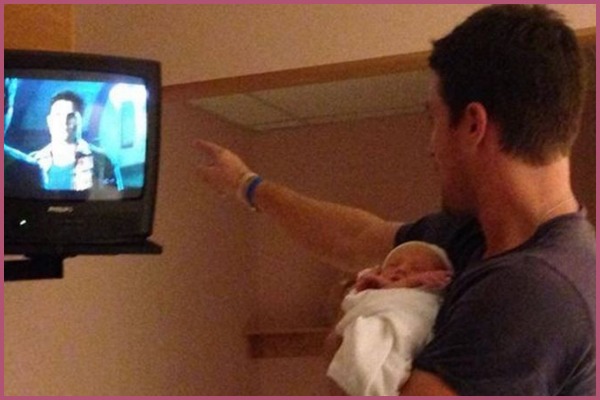 Soon after their wedding, Amell proudly declared that he and his wife were expecting their first child together.
He said:
"I'm excited — no, I'm not excited, I'm very excited!"I'm sure that nervous energy will accompany that eventually but only in a positive way."
Also, Read Pete Davidson Honors Kim's Children with His New Tattoos!
Is Bowen Amell a surrogate baby?
Some reports claim that Bowen was born via a surrogate as Cassandra who attended a music festival with her husband in April 2022 did not seem pregnant. It was just a month before baby Bowen came into the world.
Also just a few days before the birth, the whole family was seen at an event.
When the pair's first child Maverick was born, the Arrow star shared a cute snap of his newborn in his arms with her parents show at the hospital.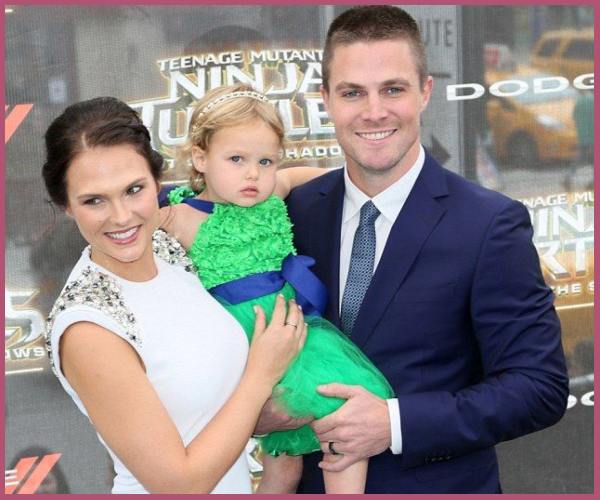 The actor captioned the picture:
"She came just in time for Amell Wednesdays."
Meanwhile, there is no picture of Bowen as of now.
Cassandra Jean is an American actress, model, and beauty pageant winner from Houston, Texas. She was Miss Houston Teen USA in 2013.
Also, she was a participant in America's Next Top Model and has appeared in several TV shows like One Tree Hill, The Middleman, etc.
Also, Read Nany Gonzalez all set to welcome children with girlfriend Kaycee Clark!