Steve 'Commando' Willis rings in the police after a heated argument with a female personal training client in Sydney park!
Former Biggest Loser star Steve 'Commando' Willis and his girlfriend, F45 trainer Harika Vancuylenberg, were in a Sydney park when one of their female clients started an argument with him over money payment. Steve had to call in the police to settle the heated matters.
Steve 'Commando' Willis calls the police
Steve 'Commando' Willis and his girlfriend F45 trainer Harika Vancuylenberg were in Caddies Creek Reserve, Kellyville for a morning walk last Sunday. It was 10 am when one of their female personal training clients entered and started an argument with them over money payment. The conversation which lasted for over two minutes soon heated up. Steve was forced to call in the police.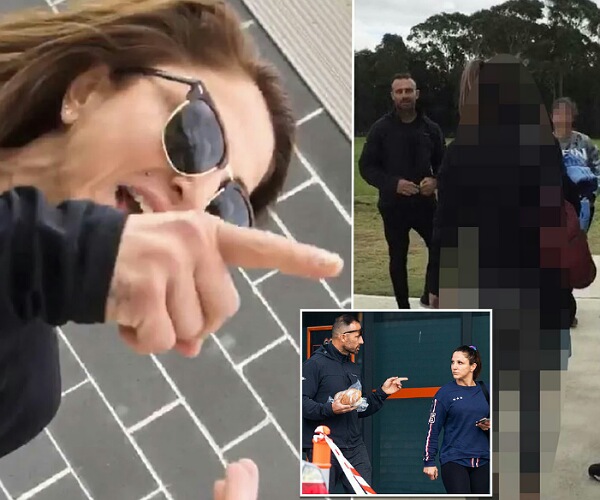 Click on the link ahead to read on Former Texas Lt. Governor David Dewhurst, 74 has two broken ribs after his fight with girlfriend Leslie Caron, 40!
NSW Police did confirm to Daily Mail Australia that a complaint was lodged at The Hills Police Area Command after the incident. When asked, Steve did not want to give any statement since the matter was already with the police department.
Steve and the heated conversation
There is a video of the incident available. In it, a lady approaches Steve, 43 over her alleged outstanding fees. But Harika immediately steps in and screams:
'You are not engaging with him. You pay him what you owe him. No money, no talking! He has told you $1,300. That is what you owe him,'
The woman stressed that she has already paid Steve and now no more owes any money to them:
'No, I paid him. I have record,'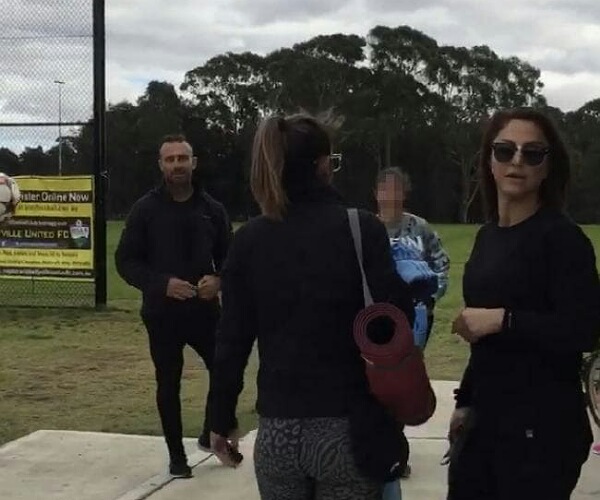 She threatened to take Steve to court on this issue. And Steve said:
'This is my business. Go away,'
Harika then stated that Steve would take the lady to court first. And Harika said:
'We don't want you in our lives, okay? Pay him what you owe otherwise I will take you to court myself,'
The matter over money is with the police now. They would investigate the whole matter and look into the records of both parties before reaching a conclusion.
Steve and Harika – the relationship
Steve met fellow trainer Harika in November 2019 at a fitness retreat held in Tahiti. At that time, Steve was dating Michelle. After he split from Michelle Bridges in December 2019, Steve started a relationship with Harika in February 2020.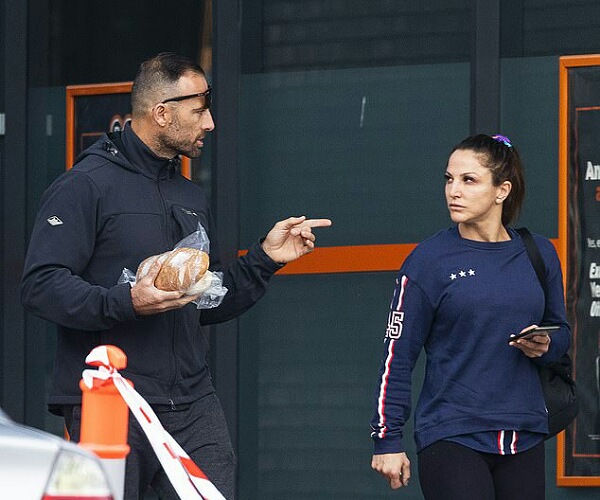 The two were recently holding hands while walking in Sydney. They were shopping for essentials at that time. Despite the rumors in circulation about their relationship, the two have yet to confirm it. But they seem very happy together. And the way Harika came to the rescue of Steve during the recent argument with his female client, it says a lot about her love for Steve.
Click on the link ahead to get more details about Surrogate babies stranded in Ukraine away from their biological parents due to coronavirus impact!