Stevie Nicks is single at the present time. She admitted that she was once pregnant but she aborted the child. Let's find out what's the truth!
Stevie Nicks is a big name in the Hollywood industry. She is an American singer-songwriter. She has been a very successful singer in her career, but her personal life is not successful as her professional career. Let's find out everything about her past and present relationships.
Who was Stevie Nicks' first boyfriend?
She has been in a number of relationships in her life. Her first serious relationship was with the American musician and singer, Lindsey Buckingham. She began dating Buckingham in 1971. They belonged to the same industry and both of them were singers. Despite being the members of the same industry, they failed to keep their relationship. The couple separated in 1976.
At the beginning of 1980, she met the American film producer Jimmy Iovine. After few weeks of their first meet, they begin dating each other. She was in a serious relationship at that time; however, her relationship didn't last forever. They broke up in 1982.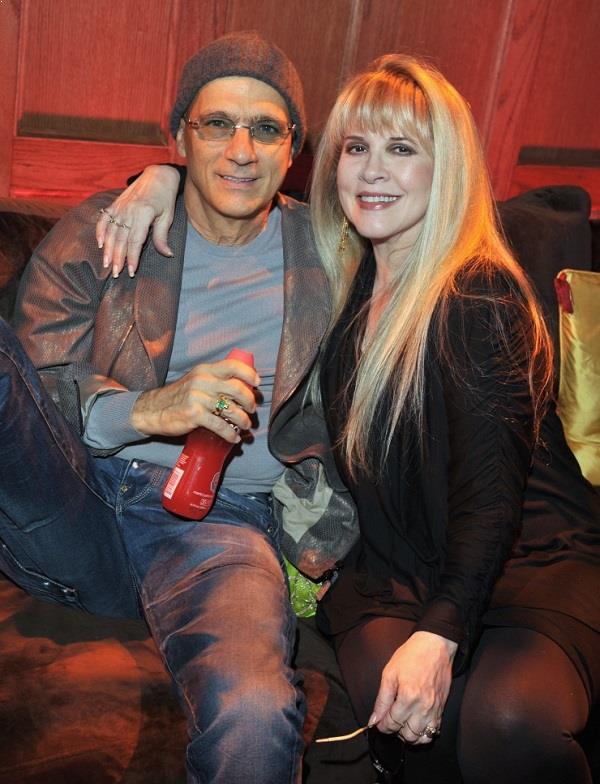 Is Stevie Nicks married?
After so many failed relationships, she met Kim Anderson. She met the American basketball coach Kim during a game of the Missouri Tigers. They began dating each other back in 1982. After dating each other for several months, they got married in January 1983.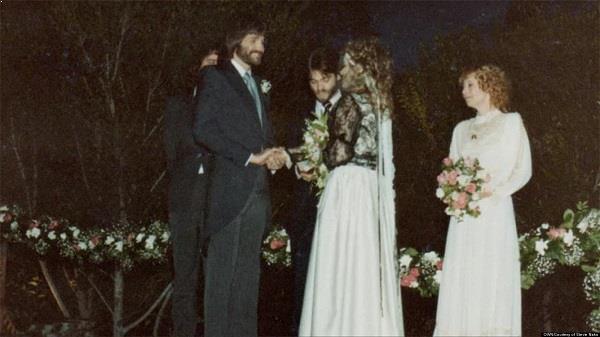 Does she have a child?
After a year of their marriage, the couple divorced in 1984. She admitted that she was pregnant but she aborted her four children.
She said,
"To give up four babies is to give up a lot that would be here now. So that bothers me, a lot, and really breaks my heart. But they're gone, so…"
In an interview, she stated,
"But I couldn't have because I was too busy. And I had all these commitments."
Regrets
She has been in a relationship with Don Henley and was pregnant with him. Don is an American singer-songwriter, producer, and drummer, best known. He is also one of the members of the band named Eagles.
She regrets aborting that baby the most. She even wrote a song titled, Sara for the baby. In 1979, the song was a hit and it was No 7 on the Billboard charts.
Don said in an interview that,
"I believe, to the best of my knowledge, [that Nicks] became pregnant by me. And she named the kid Sara, and she had an abortion – and then wrote the song of the same name to the spirit of the aborted baby, I was building my house at the time, and there's a line in the song that says, 'And when you build your house, call me.'"
Steve also shared her feelings in an interview saying,
"Had I married Don and had that baby, and had she been a girl, I would have named her Sara, Sara was my favorite, for that kind of song. Sara was, and is, the love of my life."
You may like to read "If I can see it, dammit, I know you can see it"-Totally blind world's most famous musician Stevie Wonder joins the US peaceful protest against social oppression of the people of color!
Other Affairs
It seems like she was in a search of true love. That is why she didn't stop making new relationship after a divorce and so many breakups. She hooked up with the American singer-songwriter Joe Walsh at the end of 1984 and stayed together until 1986.
After two years of that breakup, she fell in love with the English musician Rupert Hine. Their relationship started in 1988 and ended in 1989.
Did she get married for the second time?
After that, she hasn't been in any relationship till now. Nicks didn't get married for the second time in her life and she is currently single.
Also read 'He stole eight years of my life' -The 'evergreen' Stevie Nicks speaks about her music, drugs, men, aging and considers Michelle Obama her 'hero'
Who is Stevie Nicks?
Stevie Nicks is a famous American singer-songwriter. She is also a pianist and tambourine player best known for her song "Landslide." She is often regarded as the Queen of Rock n' Roll. She broke the record for female rock artist Grammy Award nominations with nine competitive nominations. More bio…