Still Going Strong!!! Sean Hannity and wife, Jill Rhodes Hannity still going strong even after 24 years of marriage. No divorce rumors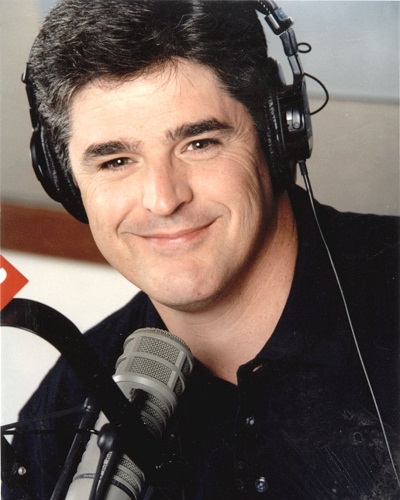 An American political commentator, talk show host, and author Sean Hannity is a supporter of President, Donald Trump.
He is married to Jill Rhodes since the year 1993.
The couple resides on Long Island with their two children, Sean Patrick, and Merri Kelly.
A native of Alabama Rhodes also studied journalism in her college years.
---
Update: The couple divorced after 26 years of marriage in 2019.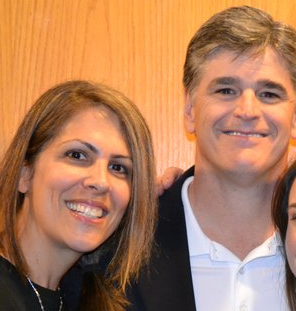 About Sean's family
Sean and his wife Jill are married and this year it's the silver jubilee of their marriage anniversary. The couple shares two teenage children. His wife gave birth to their first child in 1999 named Patrick (son) and their second child in 2002 named Merri Kelly.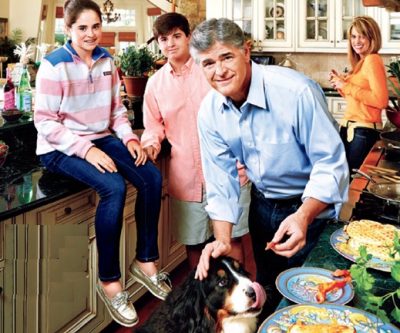 He is a well-known face in the entertainment industry but his family has maintained a low profile and is not seen much in shows and parties. His family stays away from the spotlight.
Also read: Blake Griffins has listed his LA mansion for sale! It is up for grabs for $ 11 million!
How did Sean Hannity meet Jill Rhodes Hannity?
The Sean Hannity Show, host met his wife, Jill Rhodes for the first time at WVNN radio in Huntsville, Alabama in 1991.
As both belong to a similar profession, their conversation between them seems to be quite comfortable during the first talk itself. And hence, they were attracted to one another.
Through voicemails and meetings, they knew that they were compatible with each other. After dating for less than a year, they turned their love affair into marriage and married in 1993.
Sexual allegations against Hannity
He has allegations of having sexually harassed a regular guest, on April 24. Hannity denied those allegations on his show, 'Debbie Schlussel.' The allegation was about him inviting his guest to a hotel room.
In an interview with Debbie Schlussel told,
"I would never accuse him of that. Sexual harassment has a special meaning under the law, and I would never accuse him of that. I never thought I was sexually harassed by Sean Hannity, I thought he was weird and creepy not someone I liked."
When asked about this controversy to Hannity he said that those allegations were "100 percent false."
Also, read The custody and child support battle of Blac Chyna with Rob Kardashian!
Sean Hannity & wife Jill Rhodes Hannity divorce 2017 rumors
This couple's relationship is not going steady currently. Despite getting married for many years, there were rumors of them getting a divorce soon. So what's the story behind this?
The reason behind divorce is that Jill has been associated with many women. It seems that he easily gets attracted to another woman.
As of 2013, he revealed that he sexually desires other women, and also there were rumors of him being engaged romantically with many of his co-workers.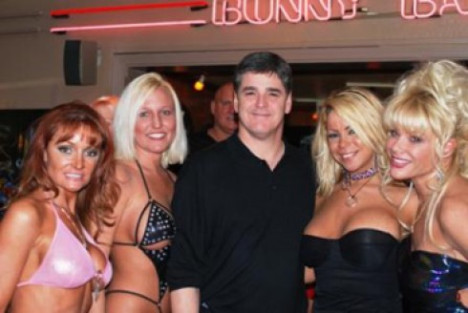 He begins doubting his own sexual preference. He said,
"I was sitting there in the theater with my wife like I normally do on Saturdays, but something was just different this time".
He even added,
"My mind just cleared and I found myself mesmerized by Channing Tatum's glistening chest. The baby oil drew my attention to a single tear of sweat that slid down Tatum's breast and dripped off his erect nipple like a leaky faucet and my pants just exploded. While I was watching Magic Mike, I couldn't help but think what it would be like to be the stripper pole Tatum twirled on."
He repeated,
"That made me happy and I want to be happy all the time."
Also read: Cem Habib is Caroline Stanbury's husband. Know about their marriage, children, net worth
Sean's career, net worth
Sean Hannity is a director as well as a producer along with a radio and television presenter, actor, conservative political commentator, writer, and author. The movies which he has produced include The Siege(1998), Who is John Galt(2014), and The First American(2016).
His net worth is around $220 Million and his salary is $40 Million according to the sources.
Short Bio on Sean Hannity
Sean Hannity is an American popular radio and TV host, author, actor, producer, and political commentator. His radio show titled 'The Sean Hannity Show' which airs on Fox News Channel is quite famous. He has also authored three books. More bio…