The story of Dr. Bennet Omalu and the discovery of presence of Chronic Traumatic Encephalopathy in football players!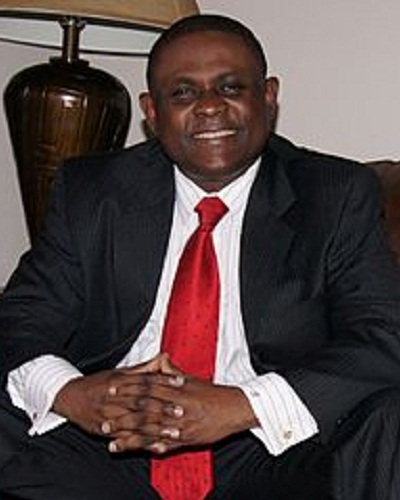 American footballers are thankful to Bennet Omalu who discovered the findings of Chronic Traumatic Encephalopathy amongst the football players. It was his research that led to these findings when he was working with Allegheny County Coroner's Office which is located in Pittsburgh.
Bennet Omalu and his novel findings
Bennet Omalu in 2002 had done an autopsy on Pittsburg Steelers player Mike Webster. He raised the awareness of a neurological condition in football player which is associated with chronic head trauma. It goes by the name of Chronic Traumatic Encephalopathy or CTE. It had been previously described in boxers.
Mike had died after years of struggling with cognitive and intellectual impairment and mood disorder. He also had depression and suicidal tendencies. Mike had sudden death and Bennet conducted an autopsy on him to determine the cause of the death.
Mike's brain was normal on gross inspection. But Bennet was not satisfied and went on to do tissue analyses of the brain with his own finances. Bennet was sure that Mike had dementia pugilistica which is dementia after repeated blows to the head. He wanted to ascertain it with a histopathological confirmation. Bennet found changes similar to that seen in CTE in boxers and other disorders such as Alzheimer's disease. He published his findings in 2005 in a major journal and made it known to people that Mile had died of CTE and it could be seen in any footballer. He also suggested further studies on this matter.
NFL and their attitude to Bennet Omalu's published work
After Bennet's paper was published, the NFL did not give it much attention. On the contrary, the NFL's Minor Traumatic Brain Injury (MTBI) Committee told him to retract the paper claiming that the description of CTE is wrong. Bennet did not accept this and went on to form a Brain Injury Research Institute with a neurosurgeon from West Virginia University School of Medicine Julian Bailes and West Virginia attorney Robert P. Fitzsimmons.
Bennet Omalu and his second paper
Bennet published his second work on CTE on the brain of NFL player Terry Long, 45 who died of suicide and had suffered from depression. He found similar findings in his brain histopathology. He also reported similar abnormalities in the brain of NFL players Justin Strzelczyk, Andre Waters, and Tom McHale. In 2007, Bailes presented the findings to NFL Commissioner Roger Goodell.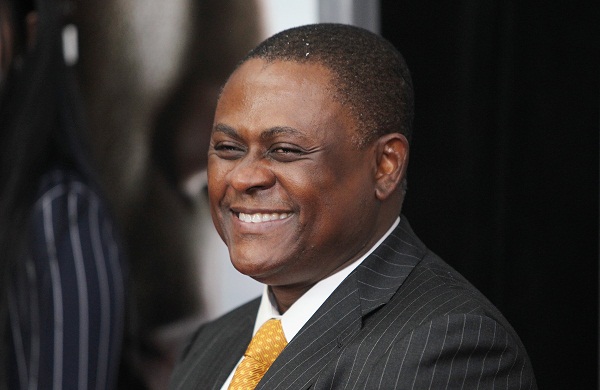 They again dismissed it and the Chair of NFL's MTBI Committee, Dr. Ira Casson said:
"In my opinion, the only scientifically valid evidence of a chronic encephalopathy in athletes is in boxers and in some Steeplechase jockeys."
NFL did not start believing the work until the end of 2009. Later in 2016, they accepted that there exists a link between football and CTE. At last NFL acknowledged Bennet Omalu's work.
Bennet Omalu and his life prior to the fame
Dr. Bennet was born in Nonkwa in Southeastern Nigeria on 30 September 1968. He is the sixth of 7 children of his parents. He had a humble upbringing. His mother was a seamstress and his father an engineer in civil mining. After his primary education, he joined medicine at the University of Nigeria, Nsukka. He completed his MBBS and internship in 1990 and worked for 3 years in Jos.
He went to Seattle, Washington on a scholarship in 1994 and after one year migrated to NY City. Bennet did a residency at Harlem Hospital Center of Columbia University and this was in anatomic and clinical pathology. He later joined as a forensic pathologist and gained an interest in neuropathology.
Bennet Omalu and his married life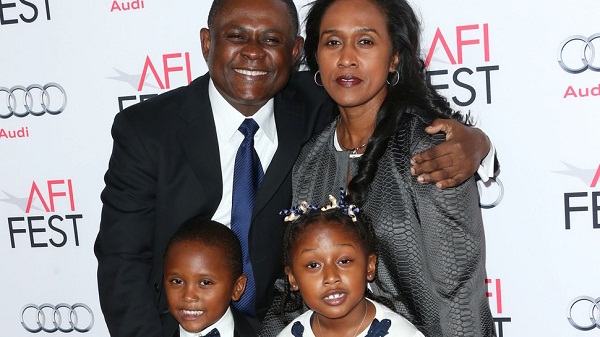 Bennet is a married man. His wife is Prema Mutiso from Kenya. The couple has two children; Ashly and Mark. In 2015, he took up US Citizenship.
Short Bio on Bennet Omalu
Bennet Omalu a Nigerian-American physician, forensic pathologist, and neuropathologist. He was the first person to discover Chronic Traumatic Encephalopathy (CTE) while working at the Allegheny County. Additonally, he is also a professor at the University of California and his department was Medical Pathology and Laboratory Medicine. More Bio…
Source: Wikipedia