Strictly's newly wed Mike Bushell and wife Emily delighted over the news of Katya Jones as Bushell's partner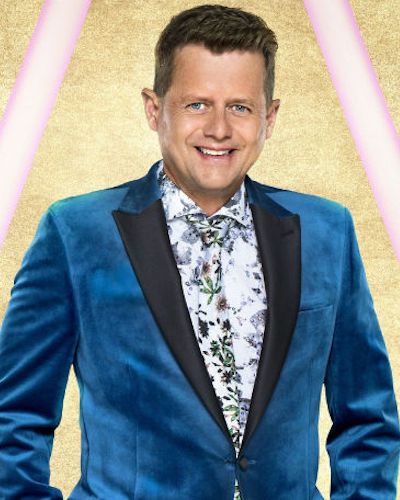 So The Strictly come dancing kicked off 2019's show this weekend with its panel of new contestants. The new contestants paired up with their strictly come dance professionals. One of the heated couples this season is the BBC sports presenter Mike Bushell and Katya Jones who previously was involved in a scandal snogging her former partner, Seann Walsh.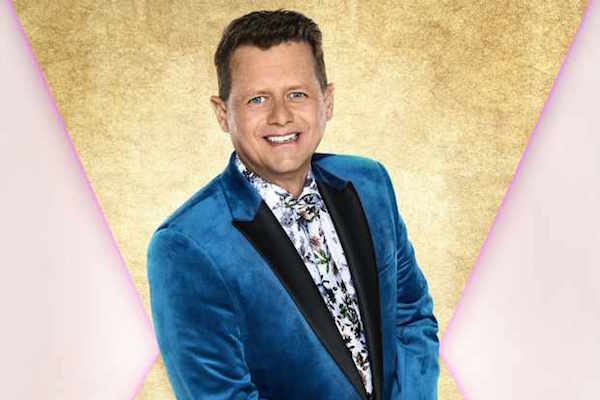 Bushell, 53 years tied his knot with a marketing executive, Emily just this May. This is the BBC presenter's second marriage before his previous relationship. Strictly come dancing revealed Mike Bushell and Katya Jones as new pair for the upcoming series and the news of them pairing up simply left them ecstatic by choice.
Also, read about Neil Jones breaks his silence regarding his relationship with wife Katya after the kiss scandal!
Emily unbothered with news of husband pairing with Katya Jones
Katya has had a good run of pupils of strictly so far and made it far in the competition. Bushell took the news positively given Katya's experience in the show. However, Tons of fans took it to the internet to do warn Bushell of Katya because of her previous scandal of snogging her previous partner.
Also, read about Is the BBC Breakfast's much-loved sports host Mike Bushell married again? Know who he is married to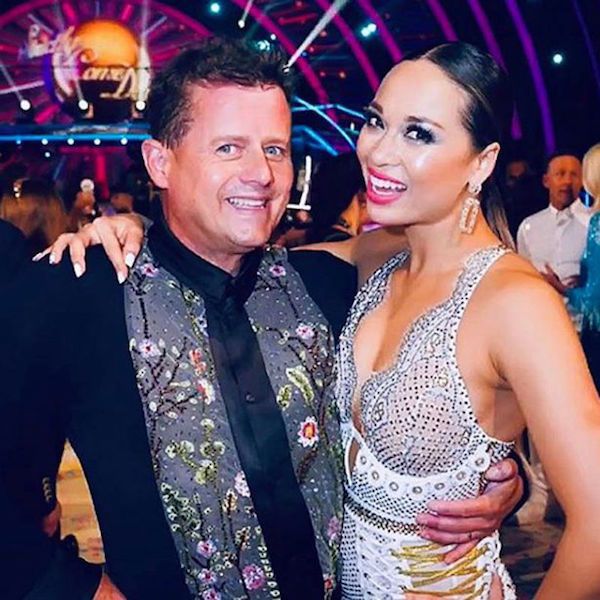 Although fans did their share of part warning Bushell's new wife Emily, Emily, however, is confident about her bond with her husband. Someone on twitter posted a meme of toothy Liverpool manager Jurgen Klopp laughing before his face turned to one of horror with the caption "Mike Bushell's wife when she sees he got paired with Katya Jones on strictly". Emily retweeted it with laughing emojis. Mike even told The Mirror:
"In all honesty, Emily and I are chuffed to bits I have been paired with the incredible Katya Jones, the fabulously creative and one of the best choreographers on earth. Just look at the record. A proven winner and can't wait."
Katya also Took it to her Instagram with a picture with Bushell at the launch show. In the caption, she wrote:
"hello strictly 2019 partner! I honestly can't express how much I'm looking forward to teaching @mikebushellofficial how to dance (properly ????) turning dad dancer into a cool dad dancer!! our combined amount of energy actually scares me! let's have some fun!"
Also, read about  The dancing duo: Katya and Neil split-up! "we don't have sex anymore", Neil says!
Mike Bushell warned by Katya's former partner
Mike revealed that Jo McFadden, Katya's last year partner also warned him. The warning wasn't about Katya's snogging but rather her harsh training methods, specifically about her 'notorious strap'.
A video of behind the scenes of Mike and Katya's training shows she is not taking any prisoners when it comes to practicing their routines.
With the strap wrapped tightly around his arms, Mike says "I had some Lovely messages from Joe Last night warning me about the strap".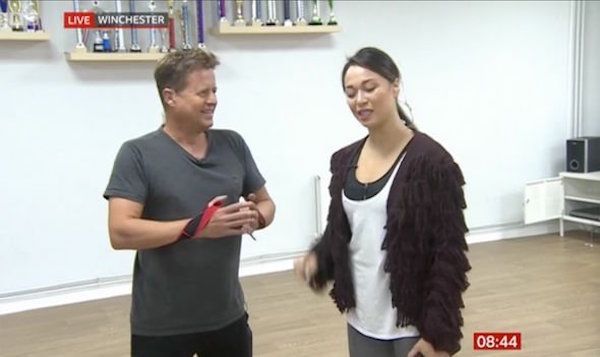 He looks uncomfortable as he tries to wave his arms around in said strap, Mike says he is learning "a whole new way of standing" in "ballroom position".
He attempts to describe the correct ballroom position, but Katya jumps in to correct him immediately with a laugh,
"Shoulders down arms up next long look left but don't look left!"
Katya will be going head to head with her now ex-husband Neil Jones, who she separated from last month.
Also, read about Neil Jones speaks up after the incident in which his wife Katya was seen embracing and kissing her dance partner Seann Walsh!
A short bio on Mike Bushell
Mike Bushell is a British sports presenter for the BBC. Currently, he works as the presenter on 'BBC Breakfast' on Fridays and on the weekends. Additionally, he also has his web page: 'Bushell's Bes'. More bio…
source: Metro