Strong Marriage Of Kim Zolciak And Her Husband Kroy Biermann With Their Six Kids;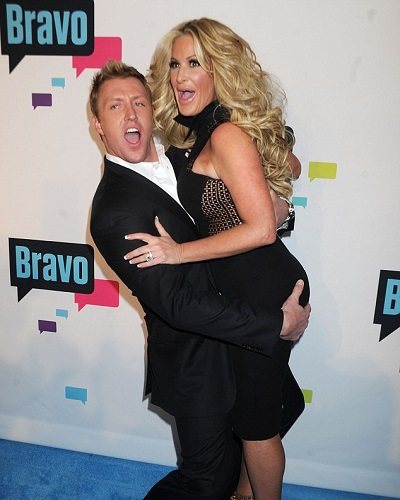 Kim Zolciak and her husband Kroy Biermann are the power parent to their kids.
The couple who tied the knot back in 2011 is still happily married with their six kids.
In their nine years of marriage, they have gone through a roller coaster ride but managed to stay together.
---
Like any other couple, they also faced many challenges and problems in their relationship. Despite all of it, they are a happy family with their children.
Kim Zolciak and Kroy Biermann happily married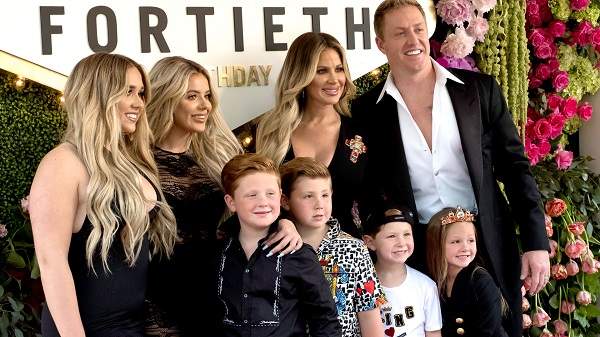 The reality star and her husband Kroy are raising their six children together. The Real Housewives of Atlanta stated they never try to pit against them each other.
During the promotion of her Valentine's day stay at Mohegan Sun, she revealed they know that the couple has a great foundation. Furthermore, she also explained that their marriage comes first in any matter.
The reality star added:
" I know a lot of people get on me when I say this, but it really does. I don't feel like we could be great parents if we didn't put our marriage first. Our kids are not able to go to me and say, 'Mom, can I have… ?' I'll say, 'Did you ask Dad?' And they know, they need to say 'yes' or 'no.'"
The couple who got married in 2011 welcomed four children Kroy, Kash, and twins Kaia, and Kane together. They later adopted Zolciak's two daughters Brielle, and Ariana from a previous relationship. Back in 2019, she mentioned adding other children to the family.
At the time, she stated: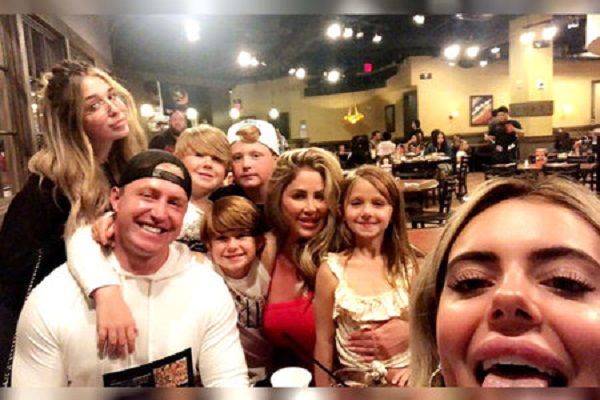 "Kroy had a vasectomy, so it's something we'd have to really go and do. … I mean, we probably would've had six more if he didn't!"
Furthermore, she also revealed she would love to add another boy as she is obsessed with her sons, but Brielle won't approve.
The reality star and her husband are now focusing on raising their children while keeping their romance alive. They also go on the Connecticut casino trip as she says she always wins there and the love for the casino is deep in her life.
They are obsessed with each other
The couple is head over heels in love with each other. One of the sources near them revealed that they are obsessed with each other. The sources also added the formula for their happy marriage is not that complicated.
One of the things that make their relationship strong is they make things hot and spend time in their bedroom. After their kids go to bed, they tend to spend some quality and intimate time with each other.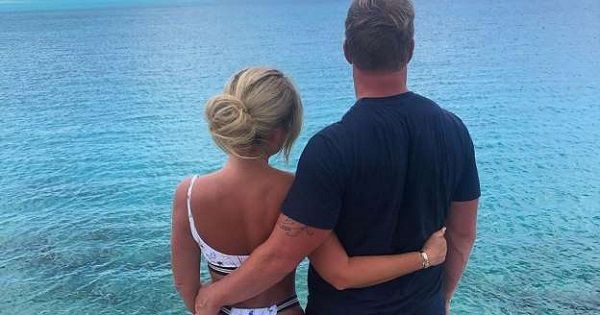 One of the other reasons for their happy marriage is communication. The sources near them revealed they always communicate with each other. Kim and Kroy extra steps to value the presence of each other in their life.
Once a week, they keep their phone down and focus on themselves and their family. They also go on vacation with each other and their family to keep things fresh.
You may also read- the Secret Of A Healthy And Happy Married Life; Learn How To Keep Your Marriage Healthy!
More About Kim Zolciak Biermann
Kim Zolciak is an American television personality and singer. She is a famous reality show star who became popular for appearing as one of the original housewives on the reality television series The Real Housewives of Atlanta. She is also known for her spin-off show entitled Don't Be Tardy for the Wedding. See more bio…
You may also read- Lena Waithe And Alana Mayo Were Secretly Married? The Couple Called It Quit!
Source: US Weekly, Hollywood Gossip, Daily Mail