Meet the strong and sensible Suri Cruise, teen daughter of Tom Cruise and Katie Holmes!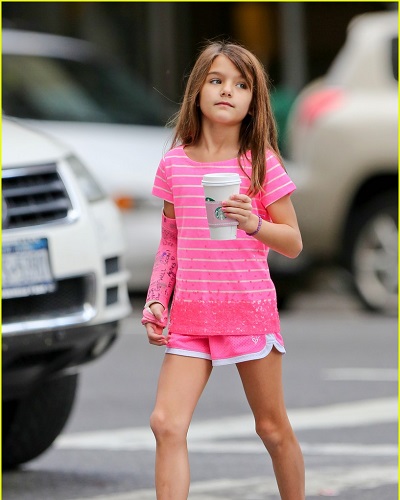 Suri Cruise is the teen daughter of Tom Cruise and Katie Holmes. Suri celebrated her birthday on 18 April 2019. The daughter of famous actors is already a teen and is now taking her baby steps into the huge world of entertainment.
Suri Cruise and her steps into the limelight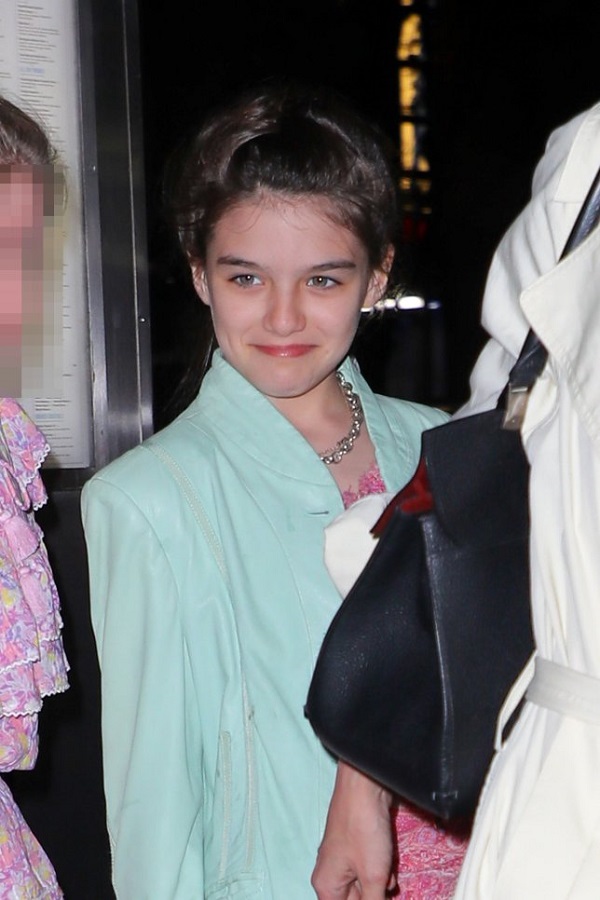 Suri Cruise was never out of the spotlight. Hence as a star kid, she was always dragged into media reports s due to her famous and controversial parents, Tom Cruise and Katie Holmes. But now Suri has turned into a teenager.
Therefore, she has started taking independent steps into the public eye. Though the steps are still small and baby-like, she is getting the attention. She accompanies her mother to events and also participates in charitable causes.
Suri Cruise and her upbringing
Suri was only six years old when her parents Katie and Tom split in 2012. Katie was taking care of Suri and she tried to see to it that her daughter gets a normal upbringing.
She struck the right balance as regards her child's exposure to media light and life away from the spotlight. Katie had told Elle UK in the year 2014:
"I think the basics are very important. The number one thing is making sure my child feels loved. And good about herself. And that what she does and who she is, is special and important, and should be celebrated."
You may like to read Inside the life of Suri Cruise after the divorce of her parents Tom Cruise and Katie Holmes; Scroll to read the full story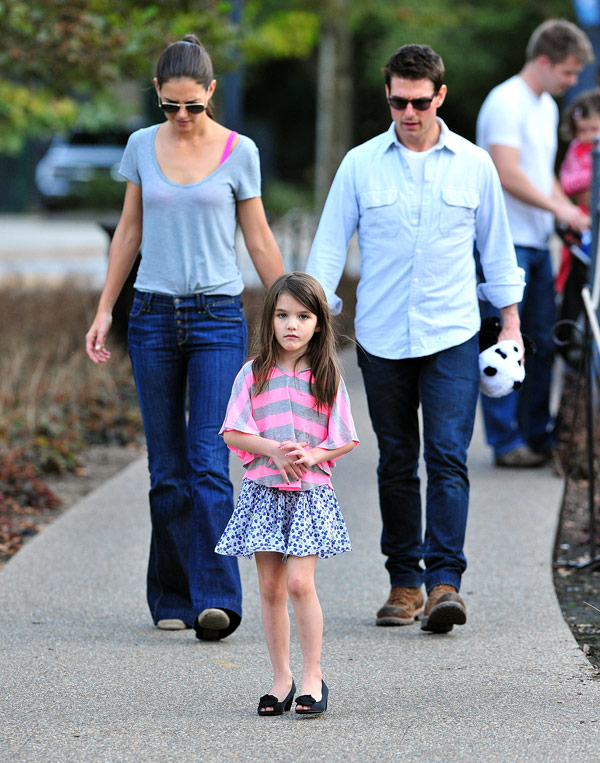 Suri Cruise and her talents
Suri has time and again proven to the world that she has the talent and is an iconic child and teen of Hollywood. She is more than just the daughter of two celebrities.
Suri was just two months old when she had featured on the cover of Vanity Fair. She was never away from the public eye. But only recently has she is making her presence known beside her famous mother Katie Holmes.
Katie is involved with several charitable works and projects and Suri is slowly drawing herself into them. Suri recently accompanied her mother to Greece where the mother-daughter duo visited the Moria refugee settlement where they met and spoke to women and children. The camp is Greece's largest camp which has immigrants from Afghanistan and other countries.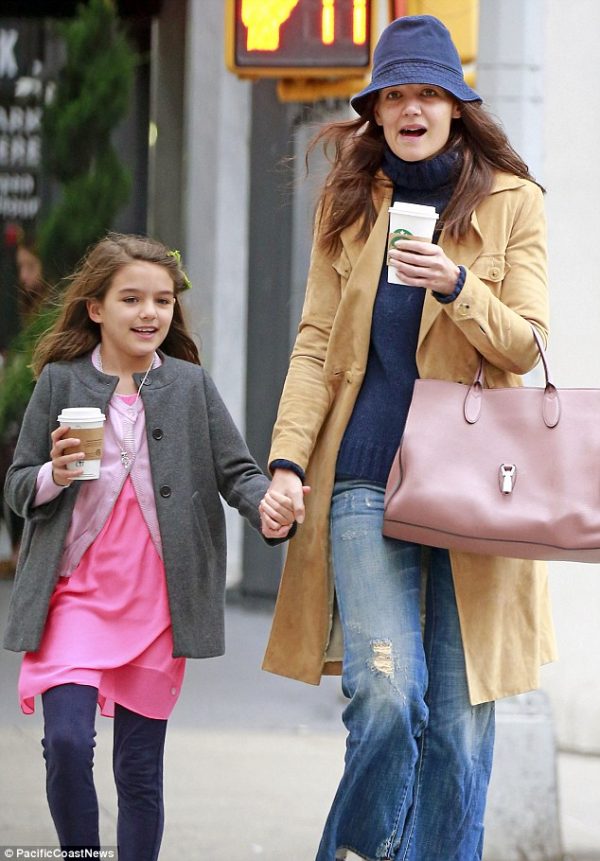 Her mother Katie said that Suri has an inherent desire to give back to people who are not so fortunate as her and her family. Katie said:
"I do a lot to put perspective on life. We help out the homeless. We do small acts of kindness. Again, it's a daily thing. I don't over-gift. I don't inundate my child with a lot of things. We're trying to raise good humans and some days we're better at it than others. You don't always get treats."
Suri Cruise and the world of entertainment
Suri not only visits charitable organizations but also has met other celebrities from the entertainment world, Hollywood, and Broadway when she goes to the places with her mother.
She has picked up the style and finesse of her parents. Her mother is a friend of fashion designer Zac Posen and Suri has been to great fashion shows held in some of the world's wonderful destinations.
This has largely influenced her style and fashion. The Young girl always has a bow in her style and her mother also puts up pictures of the two on her Instagram with a bow emoji in the caption.
Katie said:
"We just focus on what she's passionate about and how you feel when you achieve your goals. Be true to your sense of opinions. I listen to her. It's a daily thing. I try to reward her for her hard work, and not necessarily the results of the hard work."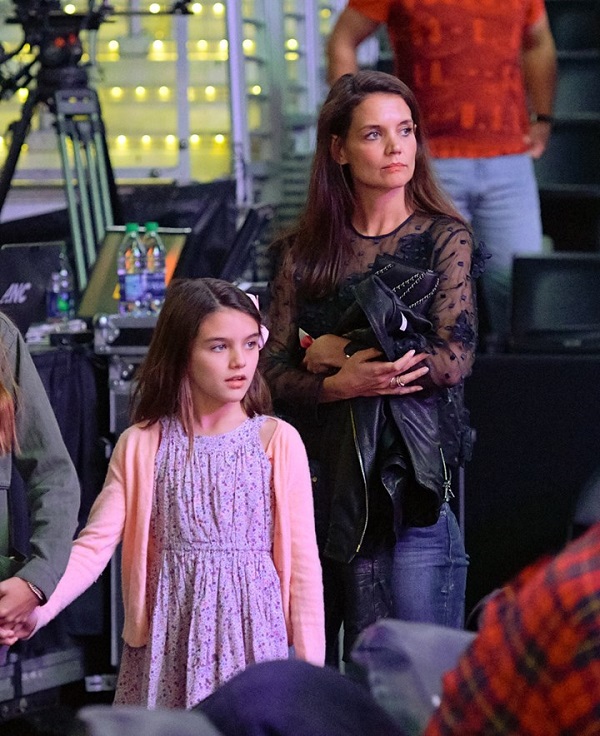 Also read Mother-Daughter time is on; Katie Holmes and Suri Cruise enjoy their vacation at the Beach, Learn more about Katie's previous relationship
Katie spoke:
"In today's world a lot of celebrities probably shield their children from the tabloids; in my household, we know what they print isn't true, so we don't pay attention. There are more important things."
Suri is turning out to be a strong and sensible lady.
Source: meaww