Stunning Hollywood model, Rosie Huntington Whiteley appears with baby bump in the Red Carpet
Rosie married to?
Rosie Huntington is a British model, actress, designer, and businesswoman. The model was married to the renowned actor of Fast and Furious Jason Statham. The couple had announced their engagement in the year 2016 but did not reveal their wedding. They were in a relationship for six long years before the engagement.
They secretly got married without making it public. When the couple made the public appearance, Rosie was seen with the beautiful wedding ring, then it was known to the whole world that they are married. She is half of her husband's age but however, they have a very cool relationship with each other.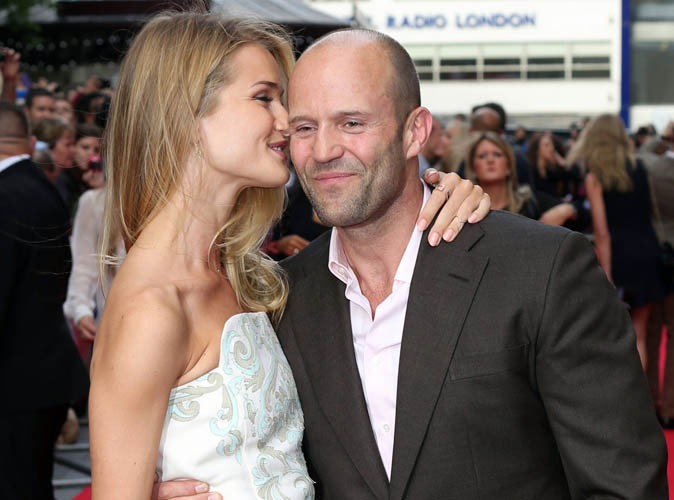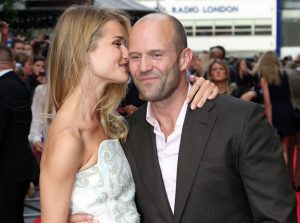 Rosie's visit to NYC with her husband and baby bump
Rosie Huntington-Whiteley with her handsome husband attended the NYC Fate of the Furious premiere Saturday, April 8, in a black Brandon Maxwell gown that showed off her baby bump. She is very curious to be the mother as soon as possible.
Also read Rosie Huntington pregnant with the first baby with fiancee Jason Statham; Seeking the advice to parenthood from the father-of-five Sylvester Stallone
Celeb's thought on the responsibility of parenthood
The couple is very excited to welcome their first baby into this world. Rosie announced about her pregnancy via her social media handle, Instagram with the caption, 'Very happy to share that Jason and I are expecting!! Lots of love Rosie x.' She shared,
"I look forward to the many things that come with being a woman, having children, motherhood, all of that."
Jason added,
"Being a father was a lot of fun, actually. It's something that isn't too much of a stretch for me, to be honest. I'm naturally a protective person to those close to me." 
Couples went to Red Carpet for Jason's film premiere
Showing off Jason's wife, Rosie's belly bump, he took her to his much-awaited movie, Furious 7's Red Carpet. During the press conference, when she was asked about her baby she said that she is very excited to and can't wait for the baby to come to this world for the new adventure. And about the movie, she shared a picture on her Instagram with the caption,
"So proud of J. The movie is brilliant go see it, in theaters April 14th!"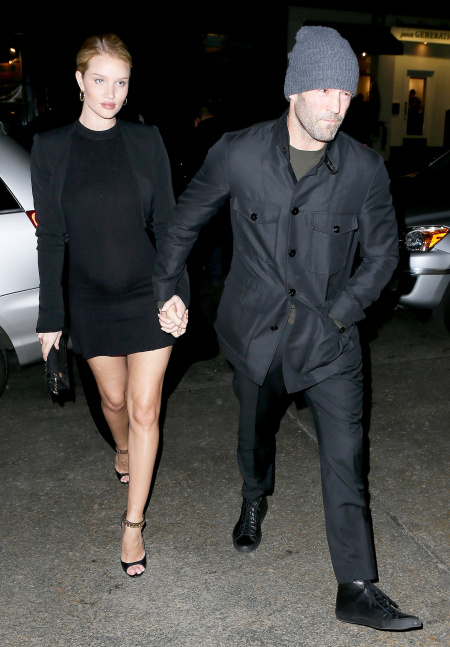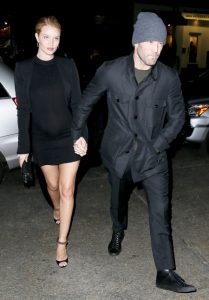 Couple's confusion, where to raise their children
She revealed that she has not fixed where she would raise their future children as they currently live in Los Angeles. She said,
"Having a family is something I think about for sure, and whether I'd live here in America or in England. But it's not always as simple as that. I have no idea what will happen, but it'll be interesting to find out, right? And nothing will be perfect, I'm sure."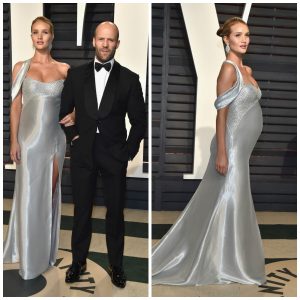 Baby's Arrival
Rosie gave birth to their baby in July 2017. The baby boy was born and the couple named their child, Jack. She has taken her time off and she is totally enjoying her time with her baby. She shared,
"For the first time in my career I took time off. My focus and priorities totally changed it but I'm also still so ambitious with my work. It's exciting to look at the last 15 years and what I've built and also look to the next 15 years! It's so exciting. Things have to be more focused and strategic."
She added,
"I feel so encouraged by other working mothers because nobody else can understand it like another working mum. I've loved speaking to other mothers, it's so connecting."
Also read Celebrities- Normal Human Beings Just Like Us!
Short Bio on Rosie Huntington-Whiteley
Rossie Huntington-Whitely is an English model and actress.  She is best known for her work as a Victoria's Secret. She has acted in the movies, 2011 film Transformers: Dark of the Moon, the third installment in the Transformers film series, and as The Splendid Angharad in Mad Max: Fury Road (2015). More bio…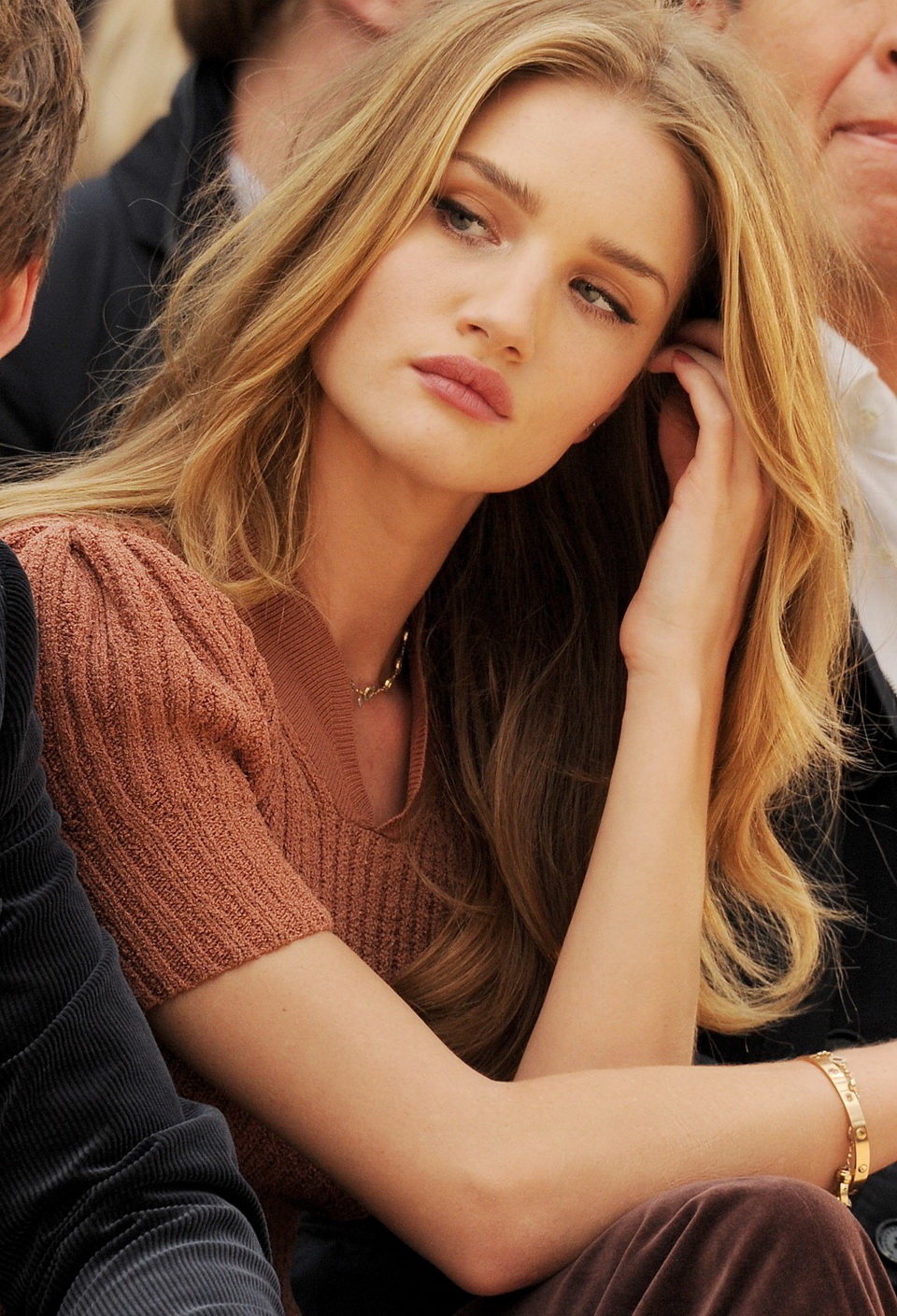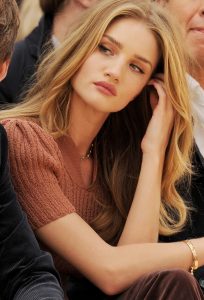 Short Bio on Jason Statham
Jason Statham is an English actor and martial artist, known for his roles in the Guy Ritchie crime films Lock, Stock, and Two Smoking Barrels; Revolver; and Snatch. Statham solidified his status as an action hero by appearing alongside established action film actors Sylvester Stallone, Arnold Schwarzenegger, Bruce Willis, Jet Li and Dolph Lundgren in The Expendables. He normally performs his own fight scenes and stunts. More bio…