Sunrise presenter Samantha Armytage is engaged to her boyfriend, Richard Lavender!
Australian TV presenter Samantha Armytage shared the news that her boyfriend Richard Lavender proposed to her and she said yes! She was happy to show off her diamond sparkler. It came as a big surprise to her social media fans.
Samantha Armytage and her engagement announcement
Sunrise TV presenter, Samantha Armytage took to her Instagram to give her fans the happy news that she is engaged to her partner. Samantha, 43 revealed to her fans on Sunday that her boyfriend Richard Lavender proposed to her and she has accepted his proposal.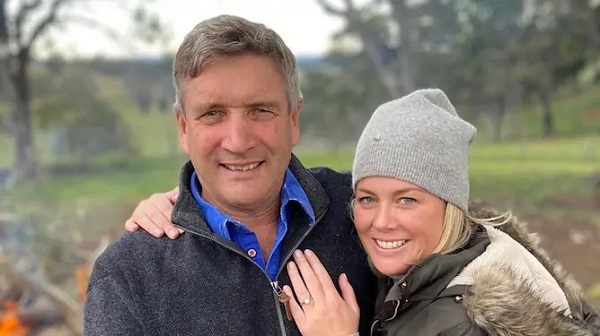 TV host Samantha put up two lovely snaps of the two. Her shining diamond engagement ring is seen in them. She captioned the photos:
"What a year…"
The pictures are clicked on her farmhouse in the Southern Highlands of New. The TV host is in her fur-trimmed hooded jacket and beanie. While Richard, 60 is wearing a blue shirt and a zip-up jumper. It is winter time now in Australia.
Richard had split from his wife two years ago. He had some casual dating history after that. But Samantha is his first serious relationship after the divorce.
Congratulations for the couple
As soon as Samantha uploaded the photos and shared the joyous news, congratulatory messages filled the comments section of the post. The weather presenter of Sunrise Sam Mac joked:
"Sam!!! Richard!!! Well, bloody done ???????? So great to see some happy news! @banjoarmytage for ring bearer duties, calling it early ???????? x,"
Banjo is her Labrador.
Bec Judd commented:
"Ahhhhhmazing! Congratulations ????????,"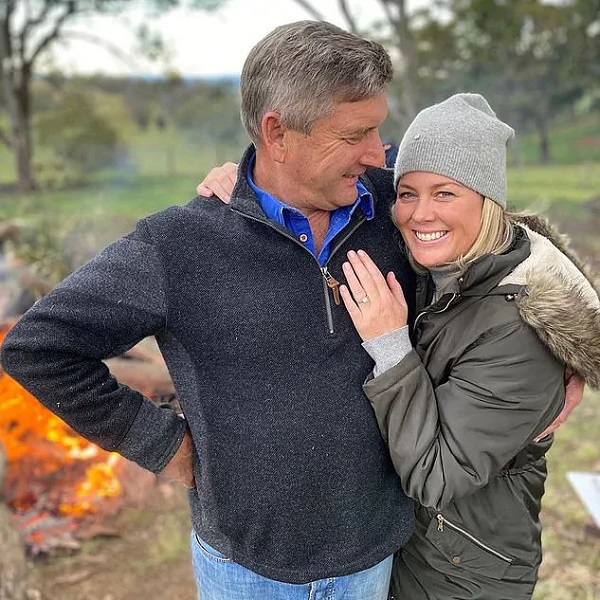 Jessica Rowe remarked:
"Oh HOORAY!!!!!!! So happy for you beautiful girl & that is one very lucky fella!! ????????????,"
Samantha had told the Who magazine that the most important thing she liked about Richard was that he had absolutely no inkling of who she was. He had never watched her on television and did not know that she was such a famous presenter on television.
The couple's relationship timeline
Richard Lavender is a farmer by profession. He is 60 and Samantha and Richard met at socialite Skye Leckie's 60th birthday party in April 2019. They became friends and liked each other's company. Soon they started a relationship that has grown stronger by the day.
In September 2019, Richard turned 60. At that time, Samantha got an opportunity to meet his daughters namely Grace and Sasha. This was over an intimate family lunch session at Richard's place.
Click to read more on Engagement news! Aaron Carter proposes to girlfriend Melanie Martin who miscarried their first baby!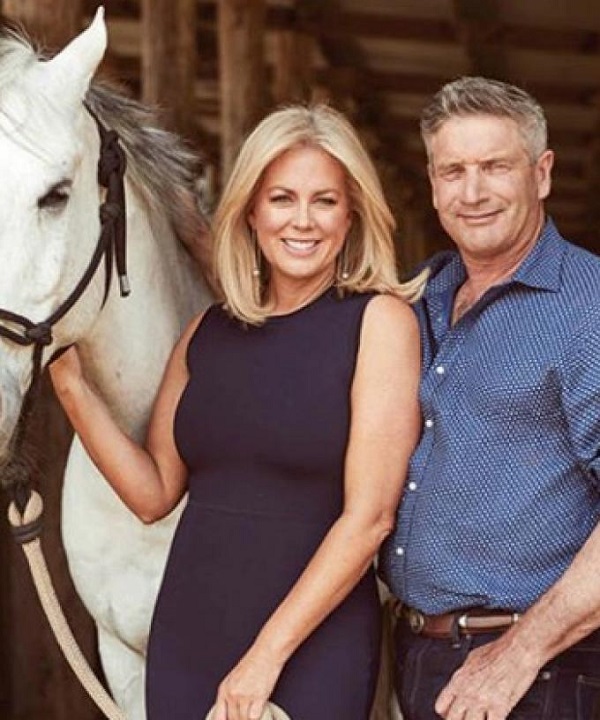 Soon after, this year, the couple was hunting for some great engagement ring. So it was on the cards for some time now!
After they began dating, Samantha mentioned to Richard that he should watch Sunrise. And that was the time that he cane to know who she actually was for the world. He came to learn what she did for a living!
Click the link ahead to get more insight into Louanne Ward, Australian relationship expert reveals what most women are looking for in their man!