Superfan Of BTS, Oli London Wants To Look Like Jimin; Dr. Phill Encourages To Love Himself!
Oli London grabbed the spotlight after his continuous tries to look alike BTS's Jimin. The superfan has gone through several surgeries worth thousands of pennies just to look like him. Besides being a superfan, he is also a model, TV personality and singer.
Oli London wants to look like BTS star Jimin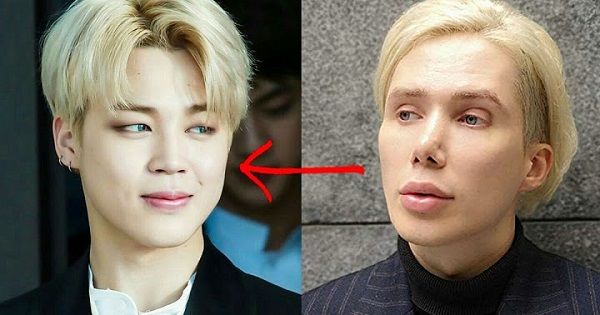 Superfan Oli London has made his recognization as the super fan of the BTS star Jimin. He has openly talked about it and even mentioned his girlfriend understands him. The superfan astonished everyone including the BTS Army when he went through $150,000 USD of cosmetic surgery. He underwent the surgery to look like the BTS star Jimin.
However, this was not the limit for the superfan as he also married a cardboard cut-out of Jimin. When the superfan appeared on the episode of SBS's 'Access Showbiz Tonight, he opened up about his feeling saying:
"I ended up loving Jimin's songs, dance, fashion, thoughts, and everything. He was like a god. The cardboard cut-out acts in place as the real Jimin for me. My girlfriend really likes Jimin as well. She understands my marriage. People express their love and dedication to K-pop stars in their own way. It's just that my way is a bit more extreme than others."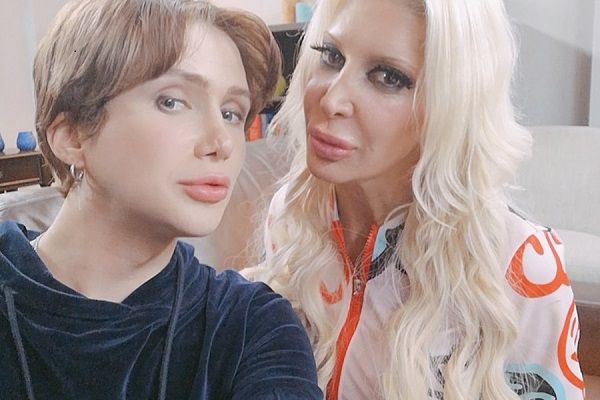 You may also read- MTV VMAs takes a hilarious turn after being boycott by BTS ARMY!!
Dr.Phill said the superfan to love himself more
The superfan of BTS star appeared on the show of Dr.Phill where he opened up about the surgery and his obsession.  In the show, he mentioned that people bullied and cheated on him while growing up. Further, he mentioned:
"When I would go to school, I would get teased, I would get bullied. Whenever I was dating someone, they would always cheat on me or reject me, and I always thought that was just the way I looked, so I thought, okay, I have to change that."
Because of this, he gradually developed negative feelings about himself and his look. The superfan tried to overcome the security by trying to look like BTS star. In addition, he fell in love with K-Pop when he moved to Korea in 2013. Meanwhile, he fell in love with BTS and Jimin became the actual obsession.
Dr.Phill then talked suggested him to love himself more not talking about his surgery and face change. He also told him to carry himself wherever he goes. The host of the show, Dr.Phill stated:
"You can do all this other stuff, but in the final analysis, everywhere you go, Oliver goes with you. You ought to make peace with him, and learn to love that part of who you are."
You may also read- A dozen awesome facts about the South Korean all-boys band BTS!
More About Oli London
Oli London is a BTS superfan who underwent plastic surgery to make him look like Jimin. Oli is a model, TV personality and singer. He is known for his debut single Perfection. See more bio…
Source: allkpop, Koreaboo, Quora, Jazmine