Supermodel Naomi Campbell talks about her career rivalry, Africa and her love for it, and working with young talent!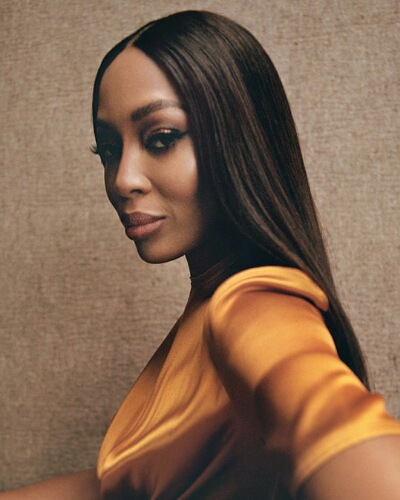 The famed supermodel Naomi Campbell does, not enjoy interviews. She has, been in the showbiz for 33 years now but her reputation with the media is one of a formidable and difficult nature.
Naomi Campbell and her beauty
The supermodel is 49 now but she still looks gorgeous. Bono had once said that she has, been handmade by God. True. Her, skin is all glows, and her features are excellent. Poor Naomi had suffered an accident earlier this week. She fell off the staircase St an art party and her knee is swollen. She says:
"Clots are no joke,"

"[Doctors] stopped me from flying for six weeks two years ago. I do not want that again."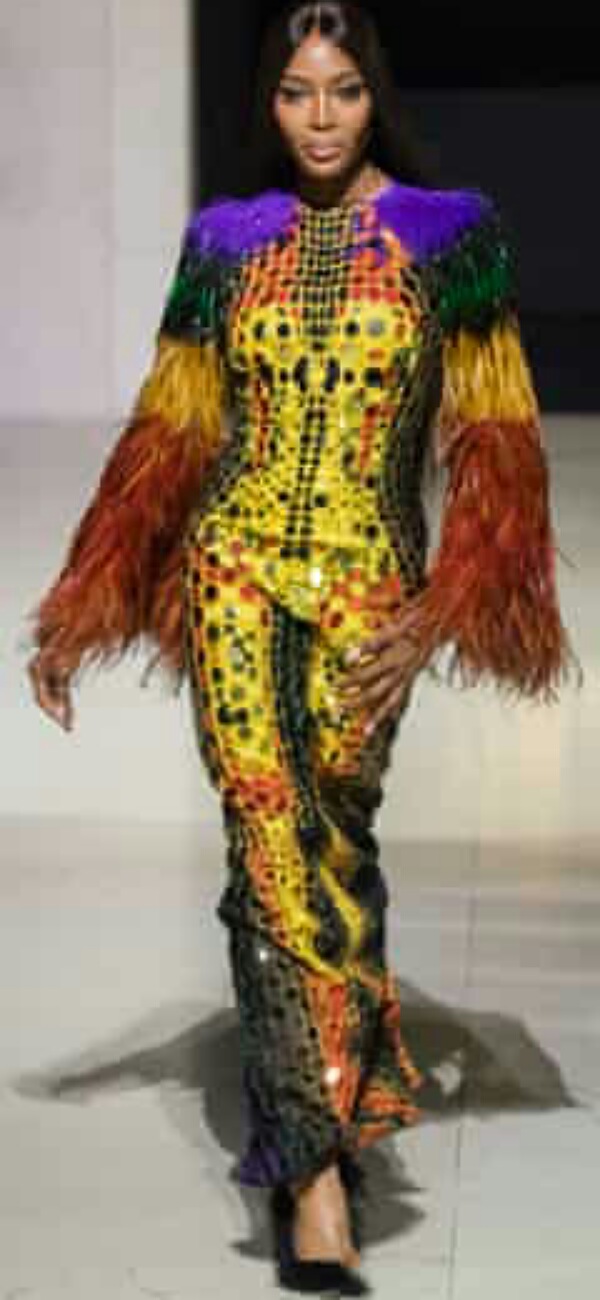 Naomi loves to fly and is a frequent flier. She even has her own seat disinfecting routine on the airplane.
Naomi Campbell and her excitement with new
Naomi likes young talent and creativity. She likes, to be photographed by young people. Talking about it, Naomi said:
"I embrace young people and their creativity, it's fun for me. I'm happy for all the new talent and proud to be here right now, witnessing all this music and culture and the lifestyle, and the way it moves in fashion. Gianni [Versace] always said it would mix like this, and it finally did."

Younger models, Adut Akech and Anok Yai look up at Naomi mentor and protective role model. She gives unconditional support to her friends.
Naomi Campbell and Africa
The supermodel is a global changemaker. She has, been working in and for Africa since 1994. She pushed French luxury company the Kering Group and others to put their money into fashion colleges in Kenya and Ghana and Nigeria. Naomi said:
"So many companies call themselves a global operation and they're not. They're not, because they've missed out a continent of 54 countries with extremely educated people, who deserve to be able to learn the same skills and have the opportunities we do."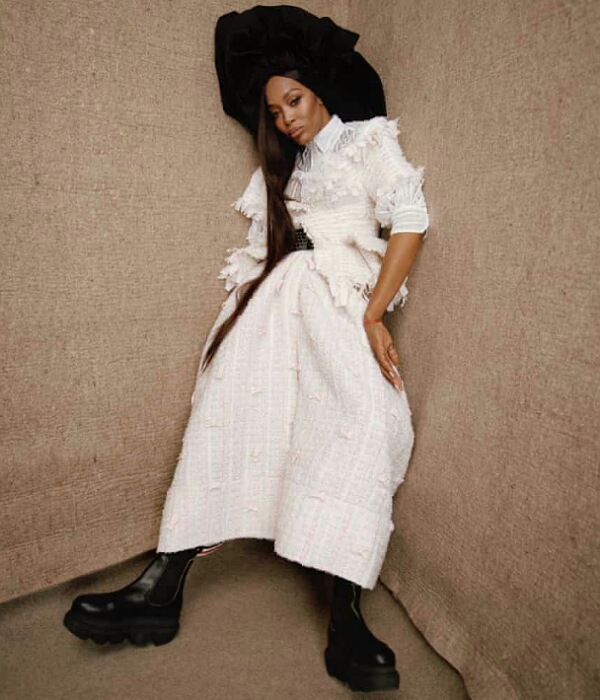 Naomi is of Chinese – Jamaican ethnicity. Her mother was a professional dancer who toured Europe. At that time, little Naomi stayed with her grandmother and aunts in South London. But she feels, at home and has inner peace when in Africa.
Naomi Campbell and her anger and criticism
People like Nelson Mandela and Azzedine Alaïa hail Naomi. But she is also criticized by other TV personalities such as Oprah Winfrey, Tyra Banks, and Barbara Walters. They even called her a bully and a bitch. But Naomi has always responded with grace. Besides, she has a terrible anger. She has four cases of assault registered against her.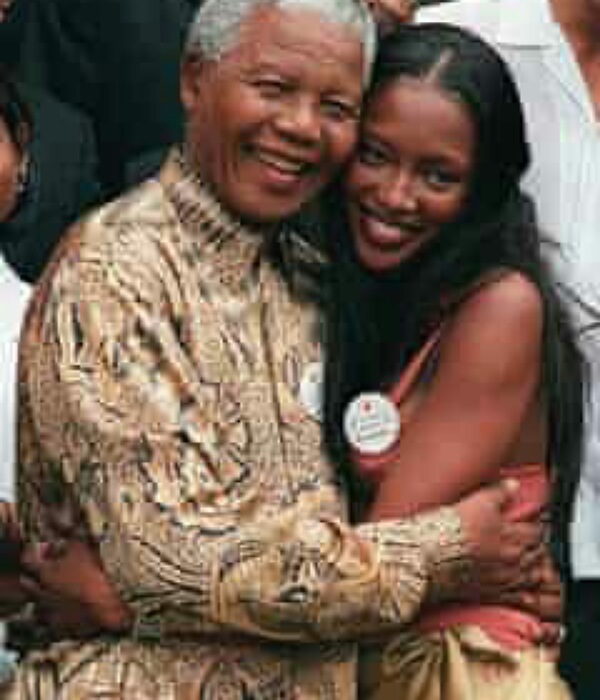 She had thrown a phone at her assistant, and another at her housekeeper. Naomi had also kicked a police officer once and had hit a paparazzo with her handbag. But Naomi states:
"I will not be held hostage to my past."
She is planning for her 50th birthday party next year. She said:
"I'm not afraid of being 50. I'm looking forward to a good old dance, too. I want to make sure I dance the night away, surrounded by people I love and who have been with me through thick and thin. I just want us to be in a beautiful place I have chosen. Now it's about working out the logistics."
Source: The Guardian