The famed supermodel Naomi Campbell and her obsession with cleanliness and health! Watch her YouTube video on her traveling ritual on-board!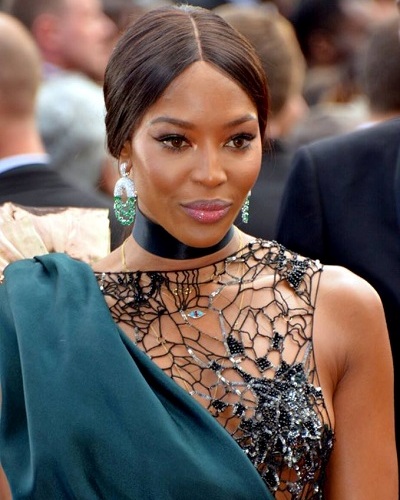 What is this that the supermodel Naomi Campbell is doing? She has put up this video on her YouTube channel. It shows her extremely detailed cleaning routine every time she boards an airplane. She claims it helps her remain healthy, but it seems to be a bit too much though!
Naomi Campbell and her elaborate cleaning routine on-board
The famous supermodel Naomi Campbell, 49 has shared with her fans on YouTube her elaborate cleaning routine after she boards an airplane. She is often on the go and through this YouTube video, she has let her fans know what she does before she settles down onto her allocated seat.
Naomi shared her detailed traveling ritual with her fans. She explained how it keeps her healthy despite her jet setting lifestyle.
The extensive cleaning ritual of Naomi Campbell
In the video, Naomi is seen first buying sweets and chocolates from the airport. She has donned a set of Burberry pajamas. She enters the plane and puts on a protective face mask.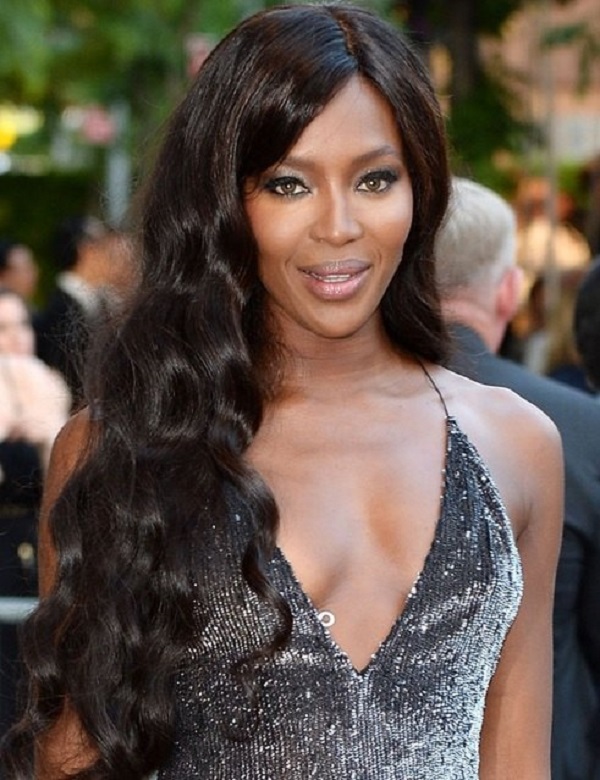 Naomi displays the cleaning wipes and puts on some disposable gloves. The clip is titled:
"Dettol wipes. "

" Clean everything that you touch, anything that you can possibly touch, anything that you put your hands on.

"This is what I do on every plane I get on,"
She is not shy of doing this ritual every time she flies. She is not worried about what people think of her. The supermodel states:
"I do not care what people think of me, it's my health and it makes me feel better."
When one female co-passenger in the video asks her to do her seat as well, Naomi answered:
"I don't do them for you but I will share it with you,"
After the cleaning, what comes next?
Naomi does not stop her operation at just cleaning with wipes. She then pulls out a pink seat cover from her cabin baggage. She reveals that she handwashes that cover at her hotel or home and changes it weekly. Naomi puts it over her seat before she sits on it.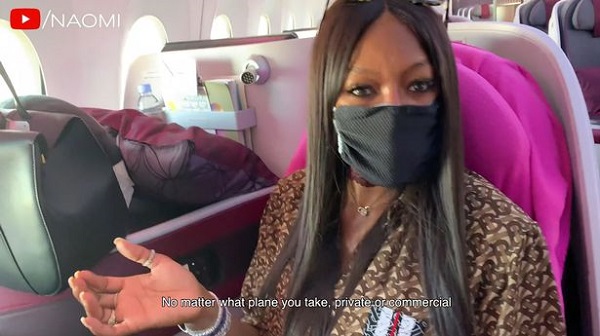 Naomi reveals that she keeps her face mask on always during the flight so that her skin remains moist and hydrated. She also does not want to catch any flu-causing germs on the flight. She said:
"No matter what plane you take, private or commercial, as the plane descends people start coughing and sneezing… I just can't.

"So this is my protection from people's coughing and sneezing.

"As much as I travel, I should get sick so much more with colds and stuff, I am blessed that I don't and I really think that this helps – my little routine."
Naomi seems to be obsessed with cleanliness, hygiene, and health. But maybe it is a good thing!!!
Short Bio on Naomi Campbell
Naomi Campbell is a British model, actress, and occasional singer. Additionally, she has embarked on other ventures, which include an R&B-pop studio album and several acting appearances in film and television, such as the modeling competition reality show 'The Face'. More Bio…
Source: Mirror UK