Supernanny Jo Frost: How she handles children? Know also about her nut and other allergies and how she takes care of herself!
Jo Frost is a British TV personality. She is a reality TV star and has been the main in Channel 4's Supernanny Show. She has 27 years of experience as a nanny. Jo Frost has also penned 6 books on childcare. She believes in a disciplined and 'no-nonsense' approach to childcare.
Jo Frost on Loose Women
Jo Frost was seen on the show 'Loose Women'. She took viewers' questions on childcare and tried to clear the doubts and answer them.
One of the audience members inquired of her:
"Is it okay to swear in front of my kids?"
Even before Jo Frost could answer these questions, Katie Price jumped in and said:
"I do this too."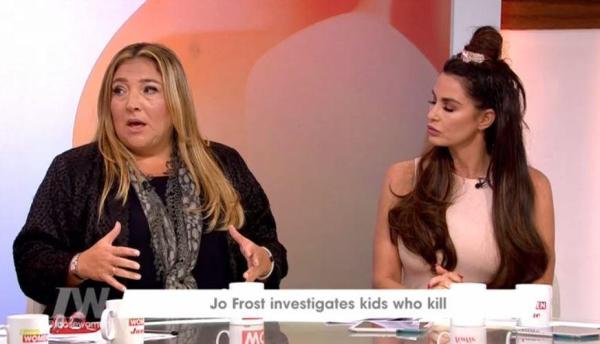 Katie who has five children continued:
"In my house, wherever I am, there's a kid near me. I do swear, I can't help it. I do it all the time. I don't do it on purpose."
Jo Frost was disturbed on hearing this. She told Katie Price that Katie can control her words. She challenged her to stop using bad words in front of her children for good. Explaining it, Jo said:
"I think we should be more conscious of the language we use around our children and I believe that if you were really focused on saying to yourself "I'm going to be mindful about not swearing",' I bet you can do it."
She added:
"I bet you, no, I challenge you. I bet you can do it…"
Katie disclosed that her children have noticed it and have asked her to stop using it as well. They have kept a swear jar for her.
Katie's 5 kids are; Harvey, 15, Junior, 12, Princess, 10, Jett, 3, and Bunny, 2. Harvey has autism.
Jo Frost's allergy problems
Jo Frost is a strict nanny and knows the ins and outs of childcare. Her shows are quite popular and won her fame and wealth. She used to take care of kids of celebrities such as John Lloyd.
She not only has to be strict about children, but she herself has to maintain the same strict managing when it comes to her environment, food, and pets.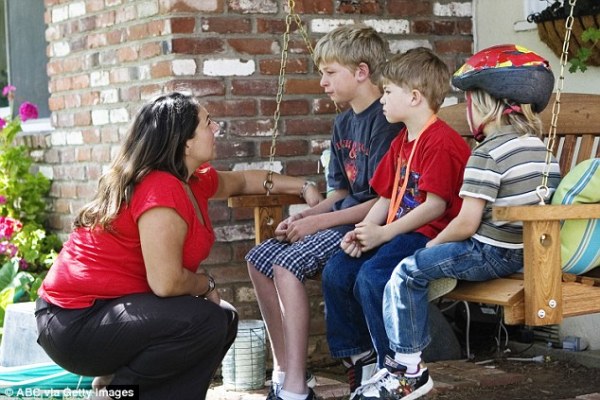 The reason behind this is the fact that Jo Frost suffers from food allergy especially nuts, environmental allergies, and asthma. She is sensitive to tobacco smoke.
Talking about her allergies, Jo had told Gwen Smith:
"I'm allergic to all nuts, peanuts, crustaceans and rye. I have asthma and that's triggered by tobacco, severe changes in weather, pollen, strong household cleaning products, mold, animal dander, lilies. And with perfumes, anything very flowery is a problem for me."
For the shoot, Jo is at people's house 16 hours a day for around 2 weeks. During those times, the house is changed and made suitable for her. She said:
"I'm really upfront with my allergies. So households remove all foods that could be dangerous for me. The main one is peanut butter – as you do love a peanut butter and jelly sandwich in this country! The PB & Js are out, the kids can't eat nuts, in some cases, parents do smoke, so I ask them if they can refrain from smoking around me. Pets get removed as well. A production company makes sure a house is cleaned before I go in it, in case there's dog hair hanging around or cat hair all over."
She, however, feels that people lack sensitivity to allergies and are not aware of it. She feels that many have zero empathy for the victims of allergy and this is not good for a country.
You may also like to read All about the dating, relationship, wedding, children, and career of author Jon Meachem's wife Margaret Keith Smythe Meachem!
What is nut allergy?
It is an exaggerated immune response or allergy to nuts such as peanuts, hazelnuts, and the like. About 0.6% of the population of the USA suffers from a nut allergy. It is seen within a few minutes of having the offending food.
There are rashes, hives, breathing difficulty, itchiness, facial swelling, nasal discharge, sneezing, vomiting, loose motions, abdominal pain, and even heart arrest.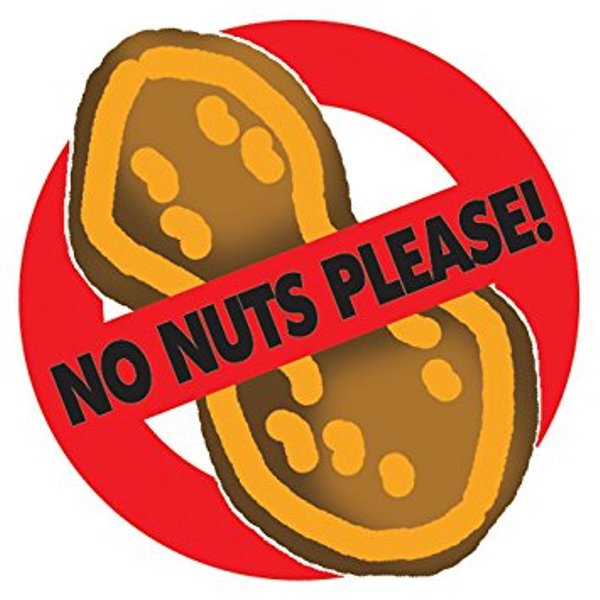 There could be a circulatory collapse, Tere is no cure and avoidance is the best. When the shock phase occurs, epinephrine injection is life-saving.
Also read YouTuber Deshae Frost may face criminal charges for the stampede in Southcenter Mall after his meet and greet there!