Supernatural Star Jared Padalecki and His wife Genevieve Cortese Welcomes Baby #3-their daughter into the world!!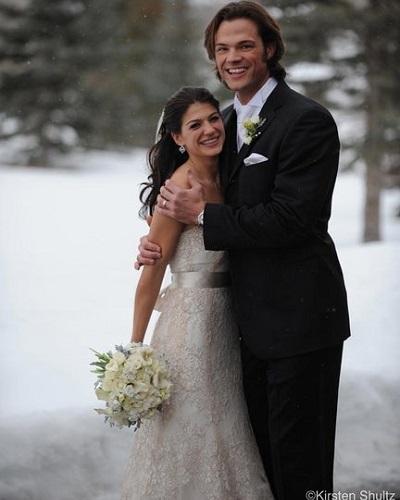 Jared Padalecki, the Super Natural Star family is getting bigger!
The Star and his wife Genevieve Cortese have welcomed their third child and now they are a family of 5!
The Cutest announcement as well as the reveal of the baby… Let's explore!
---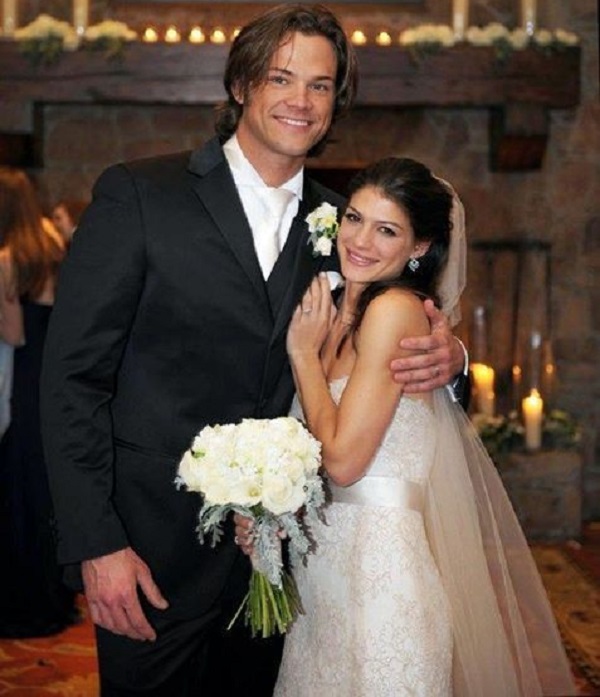 The Baby
The couple is residing in Texas. In November 2016, the couple announced who resides in expanding their family. On 27 March 2017, Genevieve gave birth to their third baby(girl) and Jared revealed it via his social media handle, Instagram.
They kept the name of their baby, Odette Elliott. Similarly, they have two children prior, both sons named Thomas and Austin. They are blessed to have everything as they planned.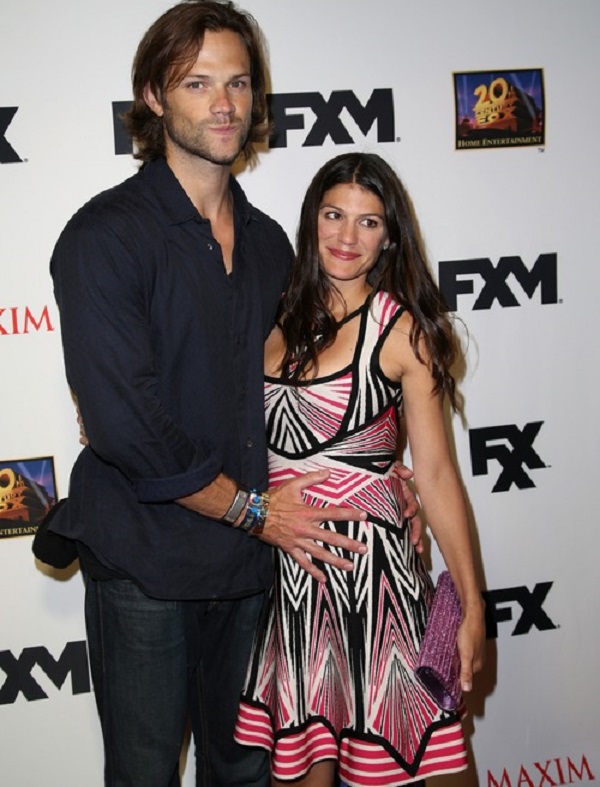 Genevieve(to-be-mom) was so happy to announce the arrival of their beautiful baby girl on Instagram!
She not only shared her sweet little girl's picture but also took the opportunity to help raise money for two great causes that are very important to her and many others.
She captioned,
"Please welcome the newest Padalecki, Odette Elliott!! ????????????," Genevieve shared on social media. "I wanted to celebrate this special occasion by collaborating with one of my favorite brands, @popandsuki, to raise funds for two amazing causes: Planned Parenthood and Human Rights Campaign, who need our help now more than ever. Help us spread the love and joy Odette has brought us by monogramming your own heart tag. They are super limited edition so will run out quickly! Link to purchase is in my bio. I can't wait to see how you guys are customizing your hearts! ????????."
Padalecki and Cortese met for the first time in the year 2008 on the sets of Supernatural. Then they became a friend and started dating. Padalecki proposed to Jared and she said YES! (of course). The couple tied the knot in February 2010 and now they are parents of three children.
Announcement of the Baby
In November 2016, Jared when came on Live! With Kelly, he casually announced the news of his and Genevieve's pregnancy. He said,
 "I'm a father of two now about to be a father of three in March."
Backstage, his wife Genevieve was waiting for him. She also saw whatever happened inside. So when he went toward her backstage, she had a big grin on her face! Isn't it cute?
Jared posted an adorable picture of the boys a couple who were to be big brothers with the caption,
"Tom and Shep can't wait for "Sissy" @nowandgen."
You may like to read Emily Atack has a new boyfriend in the tattooed model, Charlie Edwards!
Supernatural Star on Fatherhood
Padalecki, who recently reprised his role as Dean on the "Gilmore Girls" reboot, spoke about fatherhood in 2014 on the Television Critics Association press tour,
"After Supernatural I hope to kind of back off from the business and work more sporadically and be a father and be a basketball coach for my kids, maybe get into producing or something. I am violently protective of my — I call it my off-time — when I'm not working. I'm straight home and whether they're in Vancouver or they're in Seattle or wherever we happen to be I'm straight to them. The other night I worked from 8 a.m. until 8 p.m. in Vancouver and got an overnight flight to Houston. It got me home at 8 a.m. and, you know what, I was there with my kids and I took a nap when they napped. I do it whenever I can. Whenever I have the time to do it, I do it. But, simply put, there is no balance yet, but that's OK."
Congratulations to the Padalecki family! May their days be filled with love and sweetness!
Also read Arabtec Holding PJSC, the builder of the world's tallest building, Burj Khalifa goes bankrupt!
Short Bio on Jared Padalecki
Jared Padalecki is an American actor. He is best known for his role as Sam Winchester on Supernatural. He grew up in Texas and rose to fame in the early 2000s after appearing on the television series Gilmore Girls as well as such films as New York Minute and House of Wax. More bio…
Short Bio on Genevieve Cortese
Genevieve Cortese is an American actress. She gained popularity for her role of Demon Ruby on the sci-fi TV series 'Supernatural'. Her character of Kris Furillo in the TV show 'Wildfire' was also highly appreciated. More bio…