The supportive husband and father-of-three Bryan Sanders! Learn about his career and family!
Bryan Sanders is a media and political consultant in the USA and is associated with the Republican Party. He is their political advisor and was its promotional campaign manager in the past. Bryan also gained fame as the husband of Sarah Huckabee who is the White House Press Secretary.
Bryan Sanders and Sarah Huckabee-their meeting and relationship
Political consultant Bryan Sanders was a major person during the Presidential campaign for Mike Huckabee who is now his father-in-law. For the campaigning work, Sarah and Bryan had to meet often for discussion on the strategies. These interactions which started as professional soon took a personal turn and they began dating each other. Both were in the same field and that helped to build up their relationship and make it stronger.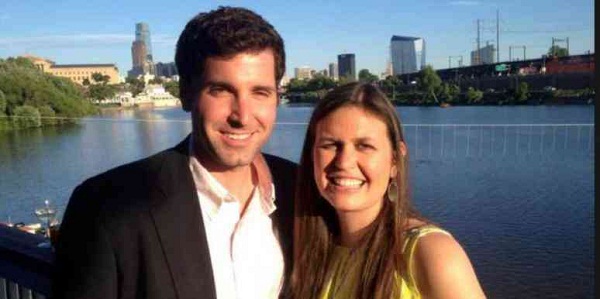 After the campaign ended, Sarah and Bryan got engaged in August 2009. They had the ceremony of exchanging of rings at Bryan's farmhouse located in Kansas. In 2010 on 25 May, the couple got married in St. John of Virgin Islands. As a husband, Bryan is extremely good. He supports Sarah's political career and also functions as her guide. Bryn is not a big fan of Donald Trump. But he still supported his wife when she was campaigning for Trump. He even accompanied his wife for the State Dinner after Trump won the Presidential elections.
The couple has three children together-2 sons and a daughter. Their first child is daughter Scarlett who was born on 10 May 2012. The couple's second child delivered on 16 October 2013 is a son named William. Their third child is son George who was born on 8 June 2015.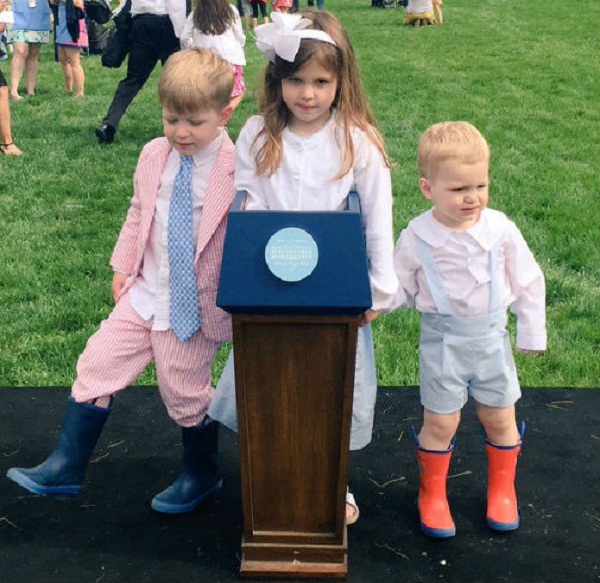 A look back at Bryan Sanders' birth and life before fame
Bryan was born a Bryan Chatfield Sanders in 1982 in Kansas. He is 37 years of age now and was raised in Johnson County City in Mission Woods. He studied at the Shawnee Mission East High School in the Prairie Village of Kansas. Graduating in 2002, he joined Colby College in Waterville, Maine and obtained a degree in campaign media in 2006.
Bryan Sanders and the start of his career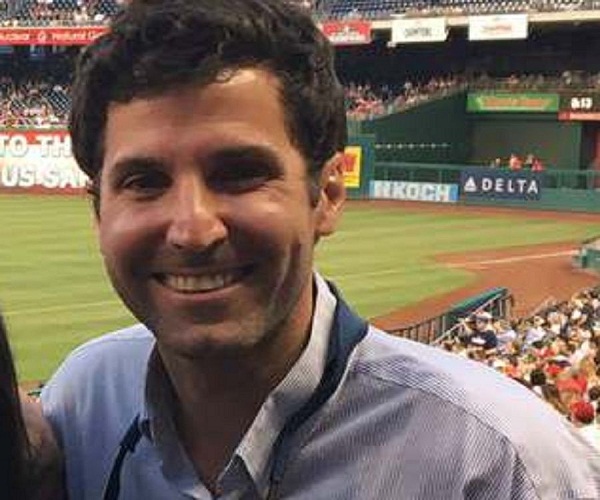 Bryan jumped into politics soon after he finished his college graduation. He was a staff in the office of Samuel Dale Brownback who was the 46th Governor of Kansas. Bryan later became the Governor's press assistant. He was the campaign manager for Samuel during his 2008 Presidential candidature. He then became a part of Mike Huckabee's campaign for President.
Also, read The Most Amazing Love Story of Republican Party's nominee for the President of the United States: Mitt Romeny!! His Friendship with Ryan Paul and The Public Rival of Donald Trump!!!
In 2009, Bryan started a job with the political media group called The Wickers Group. He proved his worth Robert J. Bentley won his 2010 Alabama gubernatorial election campaign. Bryan's status in the Republican Party rose. In 2012, he campaigned for Ted Yoho and people appreciated his advertisements and strategies for the campaign. He was titled the Rising Star of American Politics.
He has helped campaigns of several other politicians and was the key person in their win. Bryan and his wife Sarah founded the Second Street Strategies. It extends support to parties and politicians in their campaigns and wins. He also the founder and President of a digital marketing agency named IMGE Insights.
Source: The famous people, IMGE