Susan Boyle speaks of her off-the-camera life and how she is dealing with the fame!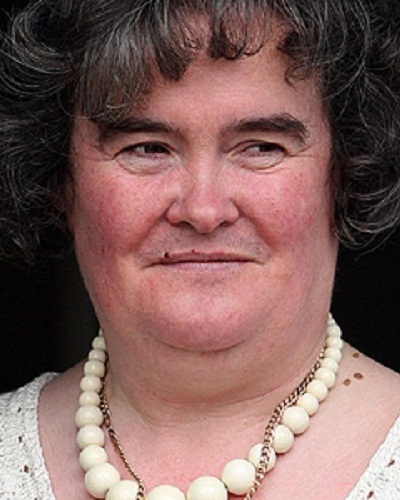 Susan Boyle who gained fame when she participated and won the hearts of the Judges on the show Britain's Got Talent has given a candid interview about her life away from the spotlight. Susan, 57 who was a runner-up in the contest opened up on her life when she spoke to The Guardian.
Susan Boyle's candid interview
Susan gave an insight into her life and fears off the camera in a recent interview she gave to The Guardian. She said that she fears to be alone. Susan also spoke about her temper which she herself does not like but cannot control. She said:
"I have a bit of a temper and I do shout."
Susan said that she does not like 'rudeness' and cannot stand it. She also eats a lot of chocolates and sweets since she likes it but the pleasure is filled with guilt.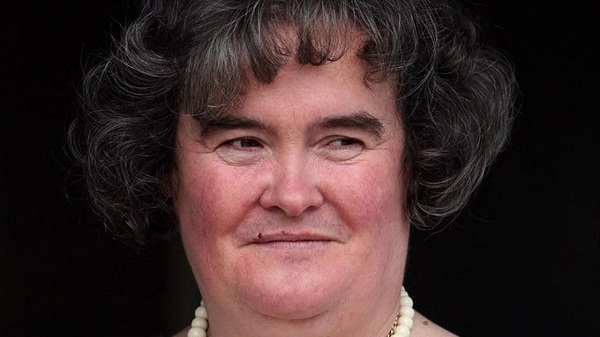 Susan added that her best kiss to date has been with the former BGT Judge Piers Morgan, 53. She stated:
"With a certain Piers Morgan! Just kidding – it was a peck on the cheek."
Susan's time on the show BGT
Piers Morgan was a Judge on the BGT during Susan's audition on the show and his co-hosts were Simon Cowell, 58, and Amanda Holden, 47. Piers had supported Susan a lot and encouraged her. After she finished her audition, Piers had said:
"When you stood there with that cheeky grin and said, 'I want to be like Elaine Paige', everyone was laughing at you. No one is laughing now."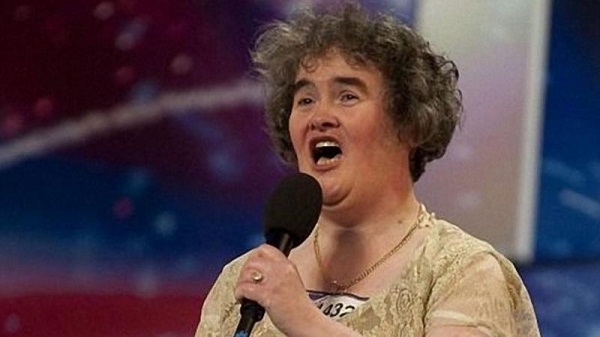 Piers had also given a statement to Daily Mail and said:
"Susan had a blast for 90 per cent of the time, and remains a feisty, funny, independent-minded lady with an incredible talent.

"She's not some sort of cruelly exploited simpleton, as a few ill-informed critics seem to think."
What Susan said of Piers Morgan?
Susan had earlier admitted her crush on Piers Morgan and said that if he was not married, she would love to walk down the aisle with him. She told Daily Mail:
"My ideal man would have Donny's [Osmond] voice, Simon's [Cowell] good looks and Piers' sense of humour.

"I would have married Piers, but someone else got there first."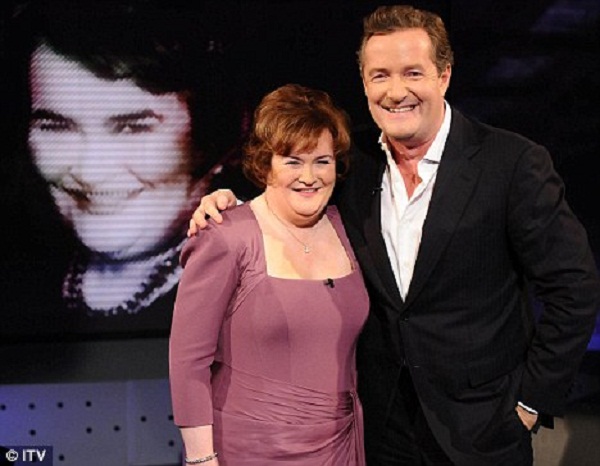 It has been confirmed by her agent that Susan has a new upcoming album which is likely to be released later this year. Simon had also revealed this April that Susan is working on a new album and it would be a brand new record which will be released in December 2018. He disclosed to The Sun:
"She'll have an album out this Christmas.

"We've got an idea to do something slightly different with her."
He continued:
"I think she'll enjoy it. She'll be making records with us for a long time. She's amazing."
Susan has come out with three albums of her own which reached number one. She also has four other albums which had charted in the top 40 of the music list. Her last record was released in 2016 and it was called A Wonderful World. She suffers from Asperger's syndrome which is responsible for her intermittent emotional outbursts.
Also read on Meet The King of Rock and Roll, Elvis Presley! Click to know about the legendary Hollywood star.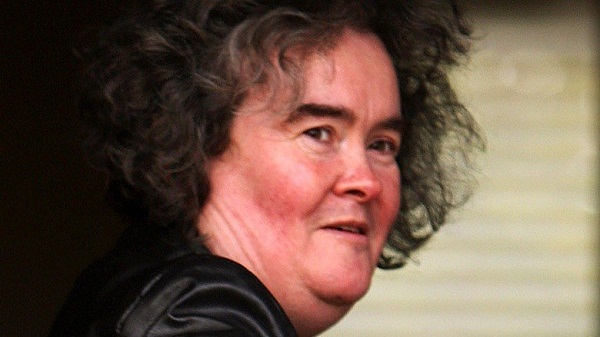 Reference: express.co.uk