Susan Lucci Does Not Want to Date Anyone after Husband Helmut Huber's Death!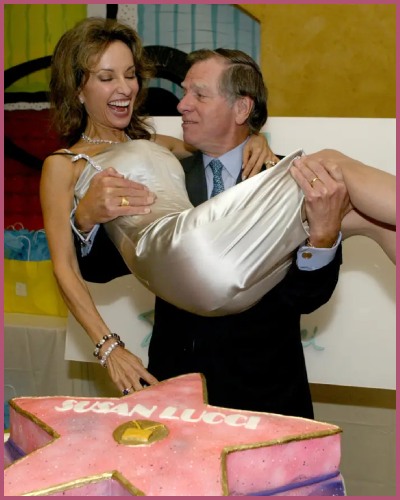 Susan Lucci is not planning to go out on a date after her husband Helmut's passing.
The actress became a widow last year after her husband died at 84.
The couple shared two children together.
---
Susan Lucci is not willing to date after losing her husband Helmut Huber
Susan Lucci is happy being a single mother.
The actress who lost her husband Helmut Huber a year ago said that she has no interest in dating again.
The All My Children appeared at the American Heart Association's Red Dress Collection concert on Wednesday. When asked if she is planning to have a new love in her life, she said,
"No, no. I can't imagine," 
Lucci became a widow when her husband of 52 years, Helmut passed away at the age of 84.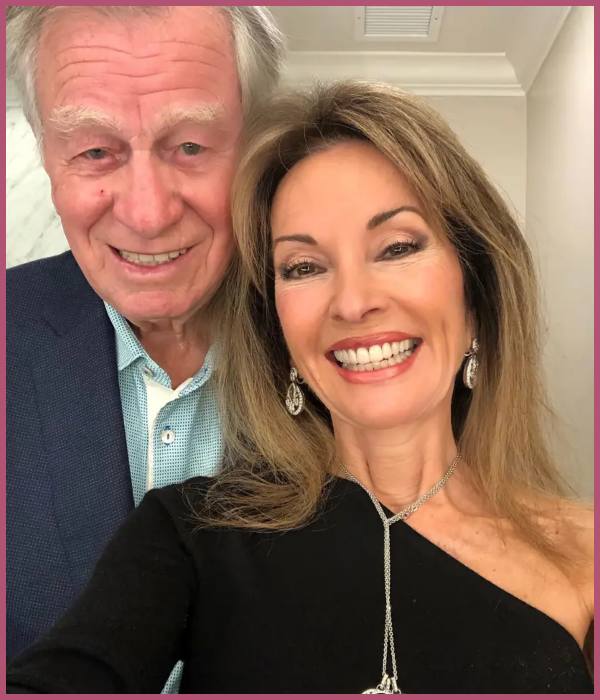 Their marriage was one of the most successful ones in Hollywood. They first met in the 60s when Lucci was a waitress at the Red Salt Room restaurant at Long Island's Garden City Hotel where Huber was the chief executive.
The two fell in love and tied the knot in September 1969. They went on to have two children together. The actress said it is too soon for her to even think about dating someone else.
She said,
"It's been 10 months. It's not a long time,"

"It's not on my radar. … He was a very hard act to follow."
The former soap actress said that her friends keep her busy and she likes going out with them. She said,
"And I like to be out and about."
Also, Read New Reports Suggest Lisa Marie Presley was Millions of Dollars in Debt Before her Death!
Susan was the first to announce Helmut's death
The veteran actress walked the AHA's celebrity fashion show to promote heart care for women because she had emergency surgery to implant two stents in 2018.
The actress explained that she had no idea how to navigate the situation at the time. She revealed,
"I had a slight pressure on my chest, but I kept ignoring it, as we women do. 'It'll go away, it'll go away.' But the third time, I couldn't ignore it,"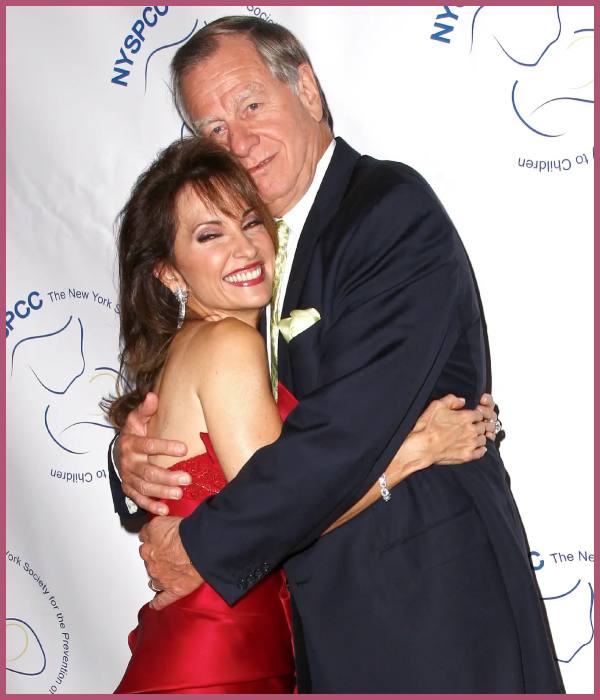 The TV icon continued,
"It felt like an elephant pressing on my chest,"

 "I was driven to St. Francis Hospital, and I learned I had a 90 percent blockage in my main artery and a 75 percent blockage in the adjacent."
In March 2022, Lucci confirmed her husband's demise with a statement that read,
"Helmut's passing is a tremendous loss for all who knew and loved him. He was an extraordinary husband, father, grandfather, and friend," 

"The family kindly asks for privacy during this incredibly difficult time."
While the cause of his death was not revealed, the statement read that he died peacefully on Long Island, New York City.
Huber immigrated to the US from his home country of Austria and acquired American citizenship in 1994.
He had a long career where he was a chef, TV producer, Lucci's manager, and the CEO of Pine Valley Productions.
Also, Read Fans are Excited as Bachelor Stars Rachel Recchia and Clayton Echard Spark Dating Rumors!