American actress Susan Sarandon Come out as Bisexual at 75 after Dating Men for Years!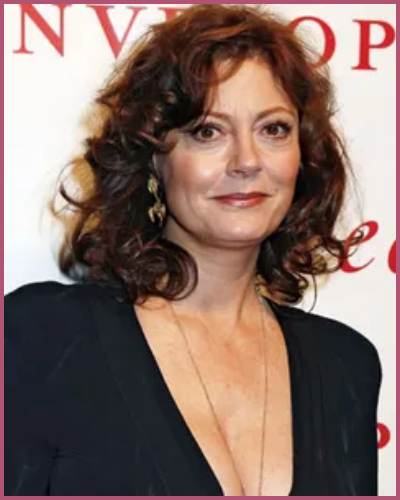 Susan Sarandon clearly comes out as bisexual again at the age of 75 in The Tonight Show With Jimmy Fallon.
The LGBTQ rights activist Susan hinted at her sexuality in an exclusive interview in the year 2017.
Let's learn about the relationship timeline of the Primetime Emmy award-winning actress Susan Sarandon.
---
Queer actress Susan Sarandon, 75 has revealed her sexuality one more time, this time more clearly!
When did Susan Sarandon come out?
Susan Sarandon has recently commented about being bisexual in a recent interview on The Tonight Show With Jimmy Fallon in September 2022. The legendary actress in the show was talking about her love for animals and pets in between she revealed,
"I'm bi, so…"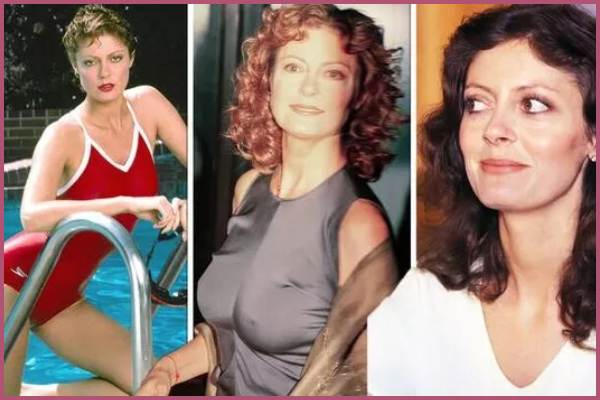 Her sexuality was under wraps for long years but she had given clue about her sexual preferences previously in 2017 saying she was open to dating anyone in the Divorced Not Dead podcast stating,
"I don't care if it's a man or a woman. I mean, I'm open to all age, all color. And those for me, those things are just details."
Not disclosing back then she stated she was open despite her long history of dating men,
"My sexual orientation is up for grabs, I guess you could say."
Also, Read Is Homosexuality Criminalized at Commonwealth of the Nations? Hear from Tom Daley
So who were Susan Sarandon's exes?
Susan was initially Susan Tomalin who married a Greek-American college lad Chris Sarandon on September 16, 1967, after dating for a few years. She was in her early 20s when she changed her surname but divorced after 13 years of marriage in 1979 while still keeping the surname.
After an initial experience of broken marriage, she dated late director Louis Malle, musician David Bowie and briefly, actor Sean Penn in her 30s. The Thelma and Louise star only became a mother to a child at age 38, a daughter, Eva Amurri with her boyfriend, Italian filmmaker Franco Amurri.
Susan Sarandon only had a brief romance with her baby father while she was already living with her next partner, Tim Robbins. She met him on the set of Bull Durham, where both were actors.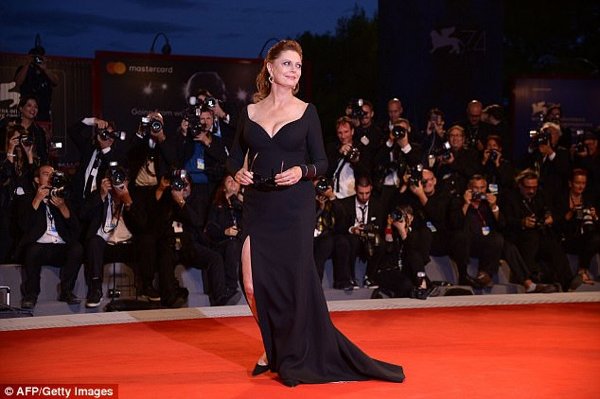 From their live-in relationship, they share two sons, John "Jack" Henry (born May 15, 1989) and Miles Robbins (born May 4, 1992). Needless to say, they stick around each other for 20 long years only to separate in 2009.
It was not the end of her dating life, she again jumped into a new relationship with the son of Malcolm Bricklin, Jonathan Bricklin. The duo have not only been linked personally but professionally too, being co-owner of this New York ping-pong club and its Toronto branch SPiN Toronto.
Even this relationship ended in the year 2015 and she moved in with British gay actor Philip Sayer. Hence, the chain continued and she never dated a female publicly. But Susan Sarandon is so bisexual, that's what she revealed in her seventies.
Also, Read Love Island star AJ Bunker breaks up with boyfriend after he lied about his sexuality
Who is bisexual actress Susan Sarandon?
Susan Sarandon is a multiple-time Primetime Emmy Award-nominated American actress. The queer actress has an experience of over 50 years of in the acting field. The 75-year-old gay icon has appeared in a number of queer-coded films.
She is currently featuring in the new Fox series, The Monarch. Meanwhile, she had featured herself in BBC Wales programs, Coming Home: Susan Sarandon while tracing her Welsh genealogy. Read more bio…
Also, Read Sanjaya Malakar of American Idol Season 6 Comes Out as Bisexual!