Susanna Reid from GMB had lost weight after her doctor revealed that she had a higher than normal BMI!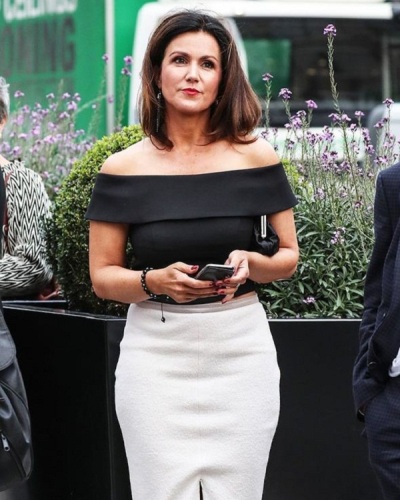 GMB host Susanna Reid has some shocking news from her doctor as regards her weight. She was told to lose weight and Susanna complied and lost a stone in eight weeks' time.
Susanna Reid in her trimmed down form at the National Reality TV awards function
Susanna had attended the recent National Reality TV awards function which was held at the Porchester Hall in London. She was flaunting her trimmed down the beautiful body during the function.
Susanna was the show-stealer and was dressed in a printed halter-neck outfit that had a long ribbon at the back and this piece of hanging cloth was up to the level of her hips. It was a figure-hugging dress and her toned body could be appreciated in it. Her tiny waist was also highlighted in this dress.
Susanna's feet were covered in a pair of suede stilettos and she had put her hair in bouncy curls and these cascaded down her back.
As regards her makeup, Susanna had highlighted her eyes by means of bold mascara and her lips had a slick of red lip gloss.
Her viewers were shocked at seeing her weight loss. She had won that night three awards which had included for Celebrity Personality of the Year and Best Talk Show for Good Morning Britain.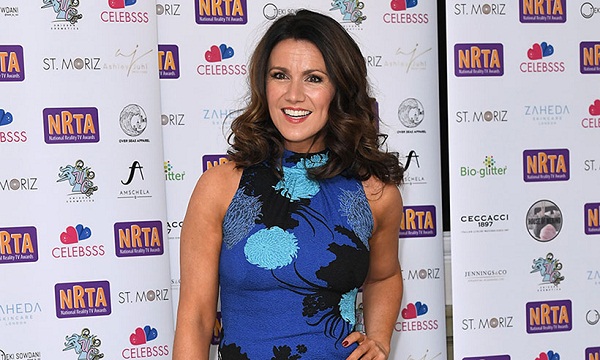 The other nominees for the award she received were This Morning's Phillip Schofield, Strictly Come Dancing presenter Claudia Winkleman and Love Island host Caroline Flack. Susanna also won the Best TV Presenter award and her competitor was Piers Morgan. She had told The Sun:
"This is one I am most proud of because Piers was nominated for this too, but I won!

"People love to hate him. It's a shame he didn't win this, but it's absolutely thrilling that I did."
A proud Susanna continued:
"But in all seriousness, I'm nothing without him. I'm just glad I don't have to spend the night with him as well as the morning!"
You may like to read Susanna Reid talks about her sobriety and how she ditched it eight times since last summer!
Susanna Reid and her body weight scare
Susanna Reid, 48 was told by her doctor that her weight is more and that she is on the top-heavy section of the body mass index or BMI. She was advised by her doctor to lose weight. Susanna who has dropped weight in the last few weeks spoke to ITV viewers and said:
"It was a combination of factors, but a doctor said I was at the top end of my BMI."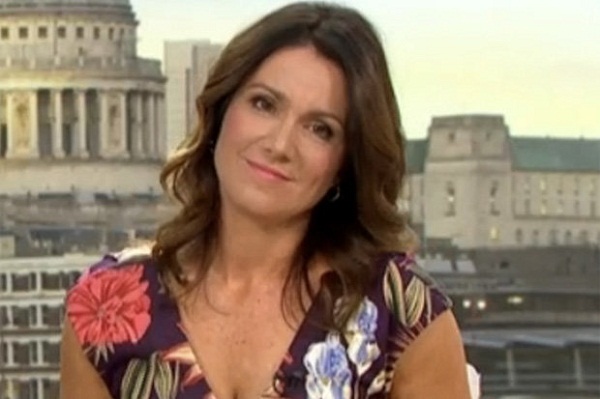 She continued:
"He said it might benefit me if I lost a little weight."
Susanna Reid reveals how she lost weight
Susanna Reid also shared with her fans and viewers how she has lost her weight after the doctor advised her to do so. She said that she had cut down on her meals. Susanna disclosed:
"It's not just cutting out the alcohol that's done it, it's cutting out eating between meals,"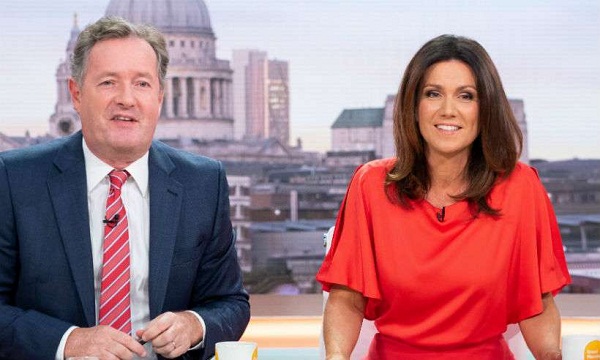 She added:
"[It] can be tricky when you're up at four in the morning and always grabbing calories to keep going."
Susanna had earlier confessed that she used to drink and that she had ceased drinking. This helped her to tackle her shrinking fame.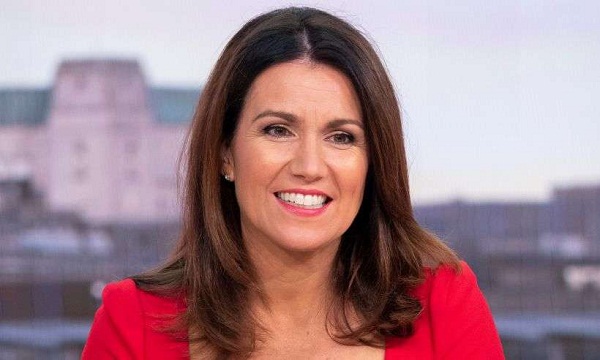 As she is following an alcohol-free lifestyle, her co-host Piers Morgan calls her boring. And says that she is spectacular when she drinks. He reveals,
"All this 'I don't drink stuff Susanna says isn't true. "Trust me, you want to go on a bender with her, because when she falls of the wagon, my God it's spectacular."
You may like to read Piers Morgan mockingly makes a move on Susanna Reid after she confirms her breakup from boyfriend Steve Parish!
Short Bio on Susanna Reid
Susana Reid is a journalist and presenter from England famous for co-presenting BBC Breakfast from 2003 to 2014. She lives in Lambeth, South London. She now co-presents Good Morning Britain for ITV with Piers Morgan and Ben Shephard. More Bio…
Source: daily express