Susanna Reid talks about her sobriety and how she ditched it eight times since last summer!
TV personality Susanna Reid who hosts Good Morning Britain confessed that she has, not been honest as regards her alcohol stoppage. She said that she does, fall back to it sometimes.
Susanna Reid – talks about her insincerity
Susanna Reid wrote a column in The Sunday Times' Style magazine where she talked about her insincerity related to sobriety. Susanna supposedly has left alcohol for good last summer. But though she has ditched alcohol, she had not been faithful with her promise. She confessed to her fans and wrote:
"I should really put 'stopped drinking' in inverted commas. Because since August 26, which is the day I decided to put an end to my relationship with alcohol, I haven't been entirely dry. Confession: it's a bit like the end of a relationship when you're not quite ready say it's really over."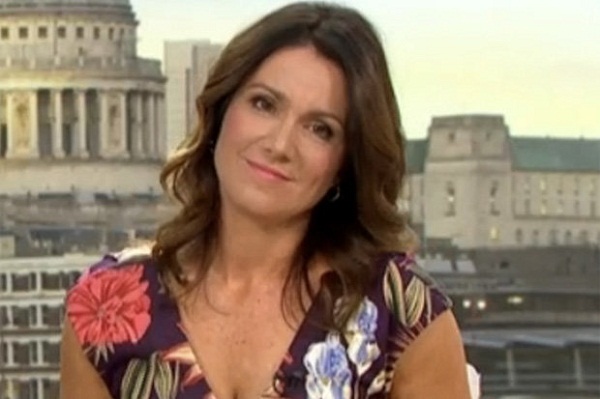 She added:
"There are times you fall back into it,"
Susanna admitted:
"I've been unfaithful to sobriety precisely eight times. And I remember every single one (which makes a change from the way I used to drink)."
Details of Susanna Reid's break of sobriety
Susanna, 49 then went on to narrate the times when she had failed in maintaining her sobriety. She had returned to alcohol when she and her co-host Piers Morgan, 54 were at Beverly Hills hotel after the show from the Oscars. Susanna justified:
"Leonardo DiCaprio was in disguise in the corner and it felt wrong not to mark the occasion. If I wasn't going to have a drink in LA after the world's most glamorous night a the movies, when would I?"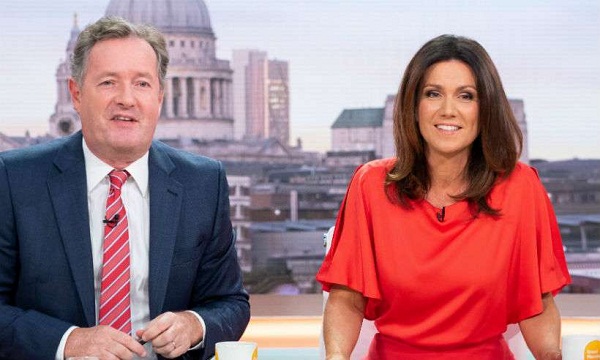 On another occasion, a friend brought a bottle and Susanna had the drink. The third time Susanna was at a Michelin-starred restaurant in Rome and had champagne. There were more such occasions when Susanna ditched her promise and took alcohol.
Susanna's feelings after leaving alcohol from her diet
But overall, she has cut alcohol from her diet and also snacks. She said that she feels much better after that and has lost a one-and-a-half stone. She said:
"I am sleeping better. I don't have hangxiety,"(sic) she said. "I don't miss for a minute that fizzing in your body in the morning, which meant I couldn't write relax the day after a big night out.

"I feel I'm more alert and focused. I don't lose hours in the mornings and I'm not hangover-tired."
But it has its downsides as well. Susanna said that her drinking friends now feel that she is less fun and is missing something in life.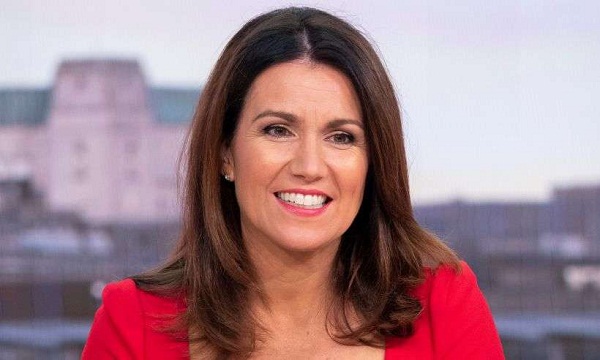 Why Susanna gave up drinking?
Susanna was on the upper side as regards her BMI. Hence she was advised to lose 10 lbs. To achieve that, Susanna gave up drinking. Her decision to give up alcohol also came after she had wild nights with her celebrity friend Judge Rinder, 40, in Ibiza in summer of 2018. But Susanna did not want to reveal the whole details of what happened there. But she told GQ:
"I can't say what happened exactly, as it's too personal. But we went big."
But she continued:
"I do miss the alcohol at times. You know, you're at the Groucho Club, there;s a party, someone brings the shots and you're just… whoo!

"But then there's the shame. I've had some of my best worst moments after a drink, but I don't miss the hangxiety."
She also joked about her company with Piers saying:
"He makes not drinking harder!"
Short Bio on Susanna Reid
Susana Reid is a journalist and presenter from England famous for co-presenting BBC Breakfast from 2003 to 2014. She lives in Lambeth, South London. She now co-presents Good Morning Britain for ITV with Piers Morgan and Ben Shephard. More Bio…
Source: Daily Express