Susie Evans is Playful Around with Boyfriend Clayton Echard!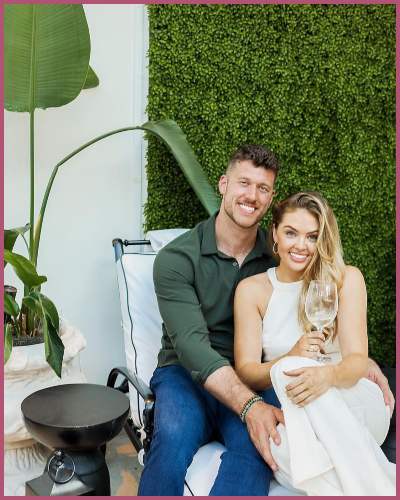 Susie Evans is not strange to what is viral on bizarre trends on social media.
The Bachelor season 26 winners Susie and Clayton Echard are getting playful with the tortilla challenge.
Catch up on what's going on in the life of Susie and Clayton after The Bachelor.
---
The Bachelor Nation couple Clayton Echard, 29, and Susie Evans, 29  take on the tortilla challenge! See who slaps the other better.
Susie Evans is playful around and takes on the Viral Tortilla Challenge with her boyfriend
The Bachelor alum Susie Evans took over her Instagram on June 27, 2022, to post a viral tortilla Challenge. She has a fun moment with her former soccer player fiance-to-be Echard which she captioned,
"Spoiler- He gets me in the end. #tortillachallenge"'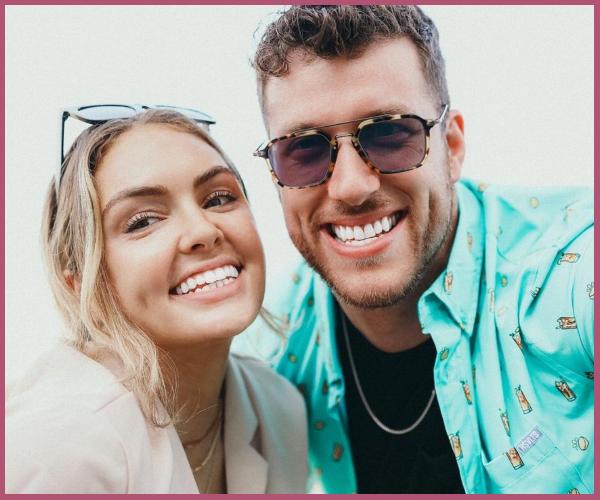 In response, the Bachelor of season 26 hilariously commented on their gameplay commenting,
"That first slap clearly was long overdue in Susie's eyes as y'all could see ?"
One of the most recent bizarre trends on social media the tortilla challenge seems to be a fun one to play. So when are you planning to take one? A perfect challenge to get playful around your loved ones.
How can you take the tortilla challenge?
In case you wondering, this challenge just involves two people slapping each other with a tortilla. It's not what appears it's actually a bit more than just that as a game of rock, paper, scissors has its part attached.
View this post on Instagram
The loser of rock, paper, and scissors gets slapped with the tortilla while keeping the water in your mouth throughout the game and subsequent tortilla slap.
Their love is blossoming with every passing time and such a hilarious challenge that does not make sense at all but builds the bond.
Also, Read Sydney Hightower Celebrates her Wedding to NFL Player Fred Warner with The Bachelor Nation Crew!
Susie Evans and her relationship with Clayton Echard
The wedding videographer Susie Evans had her heart pumping for the Bachelor Clayton Echard. While being part of the dating show in January 2022 she might not have thought she will be engaged to Clayton but it actually happened.
After the final rose ceremony on The Bachelor Evans and Clayton on March 15, 2o22, the couple decided to move in together. It was something that took their romance to a new level, definitely a wise decision.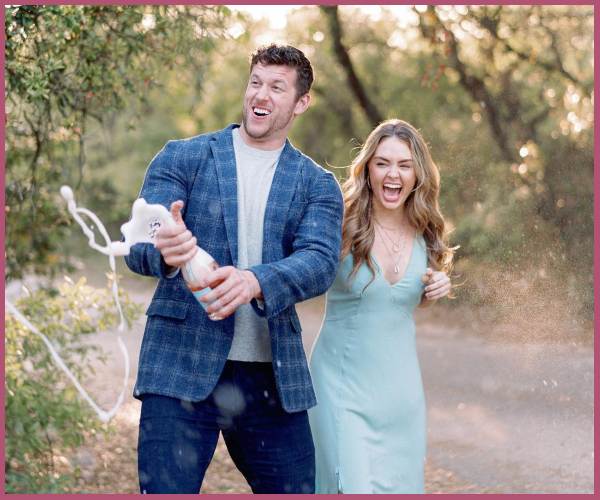 The relationship was nearly broken after TikTok user Sasha Narang accused him of cheating Susie Evans with her. But well the rumors were dispelled.
The reality TV couple is again living happily with no pressure of engagement and marriage for a while. She recently had a vacation in Virginia Beach with Echard.
Also, Read Did Clayton Echard cheat on his girlfriend Susie Evans?