Suzanne Somers And Her Husband Alan Hamel Got Candid About Their Sex Life On A Recent Interview!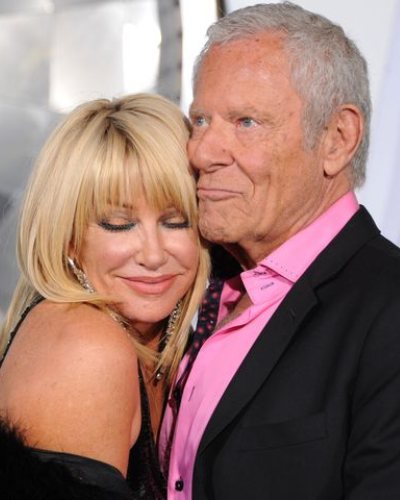 Suzanne Somers and her husband Alan Hamel are together for more than 4 decades now. They are one of the couples in Hollywood who have been together for the longest time.
Suzzane and Alan first met each other 54 years back and are still going strong. The American actress once revealed there is not a single day that she does not want to spend with her husband.
Recently, in one of the recent interviews, the couple got candid about their sex life.
Suzanne Somers and Alan Hamel got candid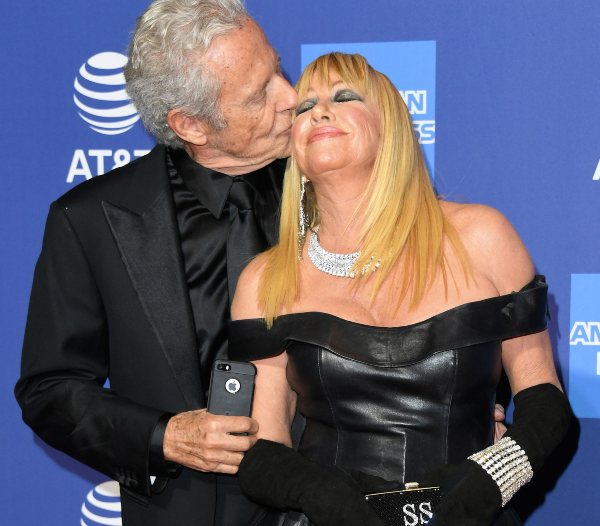 Though the couple is married for 44 years, they still have a spark in their relationship. In one of the interviews, they revealed some of the intimate details of their life. They candidly mentioned that they had sex at least three times a day that too before noon.
In the podcast, Heather Dubrow's World, Suzanne said:
 "At this stage of life, most people think that's over the hill. What time is it, noon? I had sex with him three times so far today."
Somers also went to say that Alan is always ready in the morning. The actress also revealed that their relationship is going great. After their kids got married and helped them to start in their life.
It is now just Suzanne and Alan and they are having fun. Suzzane revealed back in 2019, they are having sex two times a day. They are taking weekly shots of PT-141, which is a melanocortin-based peptide that generates sexual arousal.
4 Decades-long married life of Suzanne and Alan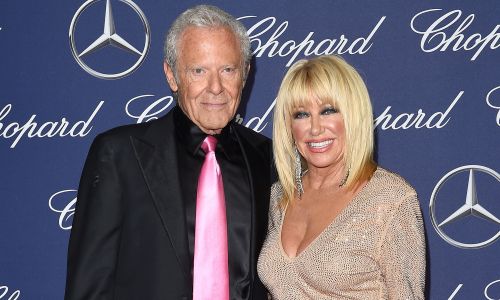 The American actress Somers and a former TV executive started dating five decades ago. With time Somers started rising to a successful career with hit shows like Three's Company and Step by Step. She also started building a strong foundation in fitness and lifestyle. After so many years of traveling and work, they are finally spending some cozy time in their California home.
Suzanne once stated:
"We worked hard to get to this place where we're comfortable. And we are so content together. We dance together, and we have a cocktail together at night. It's romantic and sexy. And it's not old people romantic. It's cool!"
Talking about their successful marriage, Somers also mentioned they never get angry or have moody days. It always springs with their step every morning. She said she never knew what they now have with each other. The couple is living their best lives with each other's company.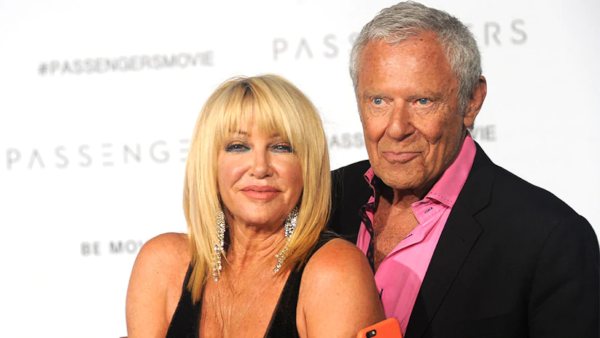 More About Suzanne Somers
American Suzanne Somers is an American actress and spokesperson. Somers is renowned as the Carol Foster Lambert of the TV series, Step by Step and Chrissy Show of the Three's Company. In 2020, she published a book, A New Way to Age. Also, she is the owner of Suzanne Organics Cosmetics. See more bio…