Who is Svetlana Aitbayeva? Know about his family life, social media, and some Interesting facts about her son Dimash Kudaibergen!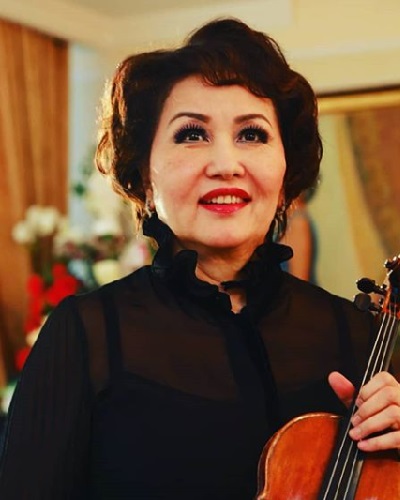 Svetlana Aitbayeva is a music artist. She is an honored music artist in the Republic of Kazakhstan.
Aitbayeva is also the mother of Kazakh singer, songwriter, and multi-instrumentalist Dimash Kudaibergen.
---
Her husband Kanat Kudaibergenuly Aitbayev is also a famous and meritorious singer in Kazakhstan.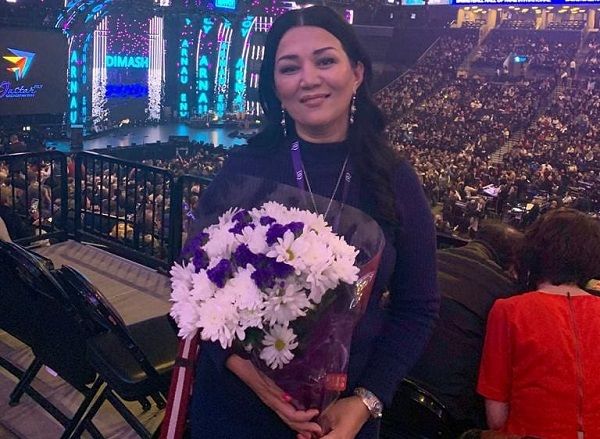 Similarly, Svetlana is a soprano singer at the Aktobe Philharmonic society. She is also a member of the Standing Committee on Social and Cultural Development. Aksi, is an Artistic Director of the children's studio Saz in the Aktobe region.
Family life of Svetlana Aitbayeva
She is the granddaughter of Tulemisov Zhetesh. Tulemisov had laid the foundation of the school where she studied. He was a teacher there for many years. Her daughter Zhazira Abilkhanova is also the part of DimashRM team.
Svetlana has three children Dimash Kudaibergen, Raushan Aitbayeva, and Abilmansur Kudaibergen. She belongs to a musical family. Her son Dimash started performing at a young age, singing and playing the piano.
Her husband Kanat Aitbayev led the regional Cultural Development Board of Aktobe. Also, her husband wrote a song dedicated to her. The song was titled as Sagyndym Seni.
Also read Know About The New Member Of The ACE Family; Austin McBroom And Catherine Paiz Welcomed Their Third Baby Together And Revealed His Name!
Svetlana Aitbayeva on Social Media
Svetlana Aitbayeva has followers of more than 152k on her Instagram account. She has uploaded more than 1.8k posts on her Instagram. Her son also makes an appearance on her Instagram.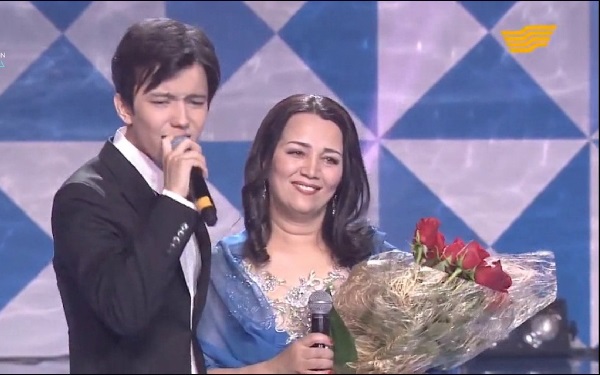 She first made a post on 1st February 2015. Since then, she is active on Instagram and has made many posts. Svetlana makes posts of her children's childhood pictures.
She also makes an appearance on her son's YouTube channel. Dimash has shared a video of her interview. In the video, she discussed Dimash, his upbringing by his grandparents, and his musical choices. Dimash's YouTube channel has around 847k subscribers.
Some Interesting facts about Svetlana's son Dimash Kudaibergen
1) Dimash Kudaibergen has a wide vocal range which includes 6 octaves and 1 note. His range reaches the lower notes of the baritone register, up to the highest soprano notes and the Whistles Register.
2) He is a vocalist, writes his own song, and plays many instruments. He has trained in classical singing and was invited to work at the opera in Astana. But he opted for a career in contemporary music, combining elements of classical and traditional kazachską music with pop music.
3) Dimash is known for singing in different languages. He has sung in Kazakh, Russian, English, Mandarin, French, Turkish, Ukrainian, Serbian, and Italian. His fans are worldwide and have fan clubs in 47 countries.
4) He released his first mini-album, a music video for "Ayaz Qıraw"-Kazakh version of Russian "Opyat Metel" on 1st January 2016.
5) His song Daididau was selected for the musical Caravan-80 Minute global "musical Journey", played in stations around the world in February 2016.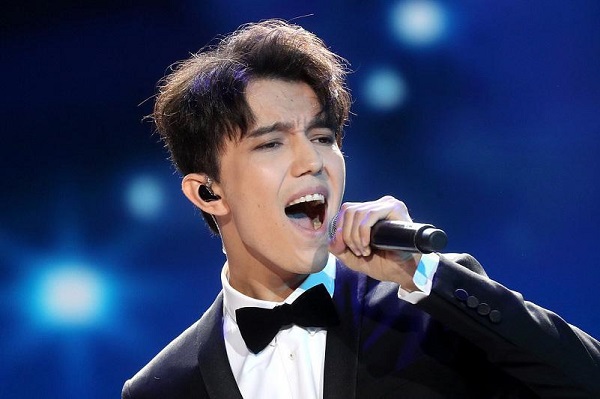 6) On 8th March 2016, he took part in a concert on the occasion of International Women's Day at Kremlin in Moscow. Similarly, in April 2015, he began his first tour.
7) On 27th June 2017, Dimash played his first large solo concert in Astana in conjunction with EXPO 2017. He won two MTV awards in China for "the most popular foreign singer" in Guangzhou and Shenzhen in July 2017.
8) He sang at the inauguration of the Kazakhstan pavilion at the Cannes Film Festival and the Global Gift Initiative. His first solo concert in Europe was held on 19th November 2018 in the UK.
Also read Some interesting facts related to the life and profession of RuPaul's Drag Race contestant Crystal Methyd!