Swae Lee one of the familiar faces in the Hip-hop music industry. This American record producer, songwriter and recording artist with rough childhood days.
We are talking about a famous media personality who is an American record producer, songwriter and recording artist-Swae Lee. He and his brother Slim Jxmmi rose to the music industry with their hit 'Black Beatles' in 2016. In the music world, they are better known as the rap duo Rae Sremmurd.
Fighting through rough days in childhood
Born in Inglewood, California as Khalif Malik Ibn Shaman Brown was born on June 7, 1995. Being born to a single mother who worked on tanks in the United States Army. He along with his brother Slim Jxmmi was raised in Tupelo, Mississippi. Both the brothers started their journey to the music career since their high school days.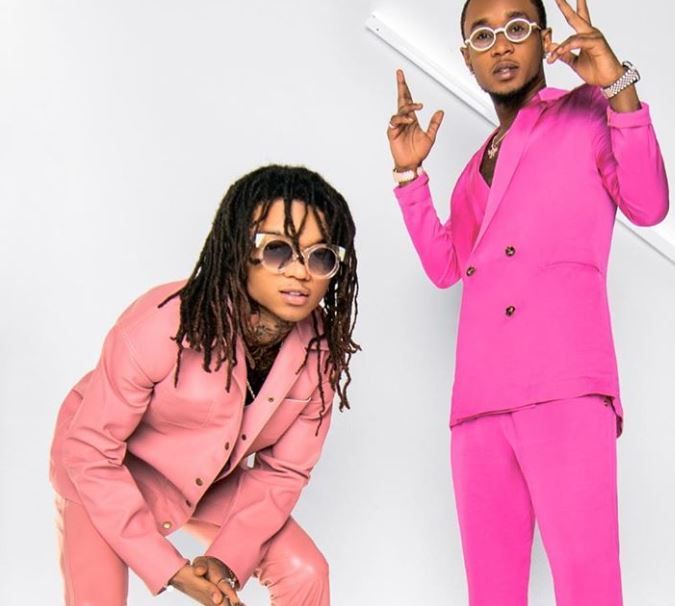 But they had to go through rough times during early days of their career. A stage of homelessness entered their lives, during those days lived in an abandoned house. To overcome these situations, Swae Lee his brother Slim Jxmmi and a local rapper Lil Pantz as "Dem Outta St8 Boyz" started performing at parties and shows in their town.
Slowly, this group began uploading their songs and videos on YouTube. The power of YouTube made them recognized all over the world. And now at present, at a young age of 25, he has become a popular face in the Hip-hop music industry.
Talking about his educational background, information about them are yet to be known.
Music: The solution to their problems
Growing with hard days, Swae and his brother took help of Music to escape from the problem. Their role model in rapper David Banner, who is also raised in Brookhaven, Mississippi. Initially, they started their career with a group called Dem Outta St8 Boyz. Later the two brothers Slim Jxmmi and Swae Lee went on for a further career.
They had local success with the single "Party Animal." In 2013, they signed to Mike Will Made It's label EarDrummers Entertainment as Rae Sremmurd. Since then, they have released their two studio records, SremmLife (2015) and SremmLife 2 (2016).
Lee as a solo artist made his debut on Mike WiLL Made-It's "Drinks on Us". He also made his appearances on Wiz Khalifa's "Burn Slow". Also in a hit French Montana's "Unforgettable." His recent track peaked in the Top Three of the Billboard 200, also topping the U.S. R&B/hip-hop and rap charts.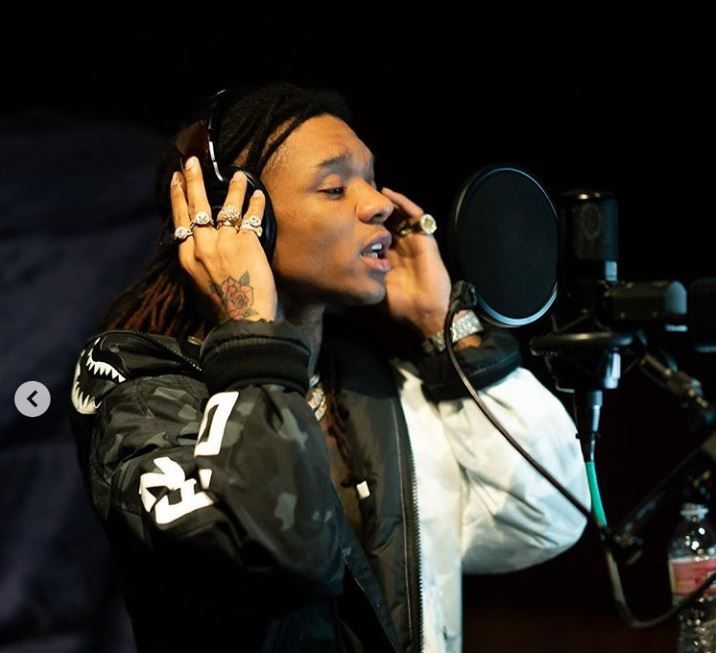 Lee appeared on the soundtrack for a hit movie Black Panther that was in early 2018. In the movie, he appeared alongside Khalid (R&B singer). His the first single "Hurt to Look," is the first single from his debut solo effort. It was released as one of three albums added into Rae Sremmurd's third, SR3MM. It was able to be debuted at six number on the Billboard 200.
Also read: Khalid's musical career is the outcome of his inspiration from mother and overcoming depression from being a center of attraction for bullying!
Personal life yet to come in limelight
Swae Lee's personal life is not so revealed. He was also in a controversy after he posted and soon deleted a sex tape on his Instagram. You can follow him @swaelee where he has 6.5 million followers. In an interview, he told he would like to go on a date with Barack Obama's daughter, Malia Obama.
Currently, he is in a relationship with Marliesia Ortiz who is an Instagram model. There have not been any details about their dating life.
A short bio on 
Swae Lee:
Khalif Malik Ibn Shaman Brown, commonly known as Swae Lee is an American record producer, songwriter and recording artist. At just age 24, he has become one of the familiar faces in the Hip-hop music industry.  He is one-half of the hip hop duo Rae Sremmurd with his brother Slim Jxmmi. more bio…
Reference: (thefamouspeople)