Swaggy C and Bayleigh Dayton's 23 days romance in Big Brother turns into engagement on the final episode! Rumors of her pregnancy
Big Brother stars, Swaggy C and Bayleigh Dayton are engaged! Swaggy's full name is Chris "Swaggy C" Williams. On September 26, 2018, the final episode of the 20th season, the pair got engaged.
23-days love story of Swaggy and Bayleigh
The pair Swaggy C and Bayleigh Dayton's love story started when they entered the Big Brother house. Both went inside to win the grand prize i.e., $500,000, but the destiny had something else for the two. They spent 23 days together because he was evicted and fell for one another.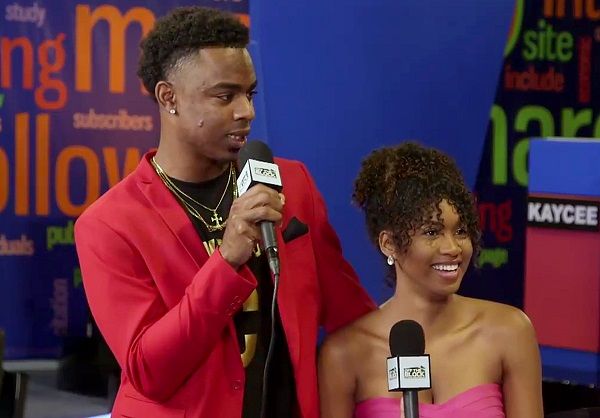 Swaggy while walking towards his lady love on stage said,
"There's been a lot of stuff that's been going on in the real world that you haven't known – that I went to your parents wedding anniversary, I've spent a lot of time with them. I play golf with your dad every single weekend. There's a lot of stuff that I want to tell you."
Adding,
"Sitting at home and watching you tell millions around the world how much you loved me and wanted to be with me forever made me realize that 'girlfriend' wasn't enough, honestly. I don't really care about any girl in the world. I want you and only you. I don't really know what my future holds but I do know I want you in it."
Then he got down on bended knee on stage in front of their fellow houseguests and proposed to her. After hearing so many lovely words from him, Dayton jumped with excitement and accepted with all her happiness and heart.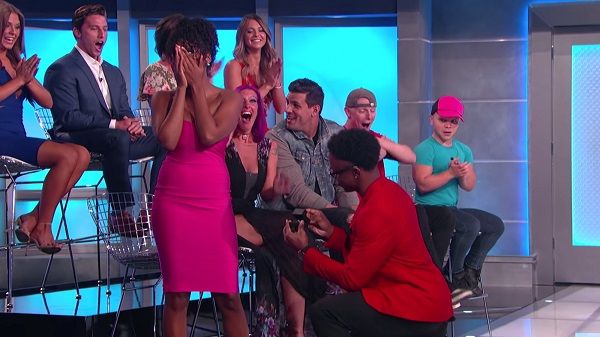 The proposal not surprising to 
Dayton's 
parents'
Bayleigh Dayton was sure to say yes when Swaggy went down on his knees to propose her. She revealed,
"As soon as he went down on his knee, I was like, 'Yes, yes, yes!'" Everybody's been telling me I'm glowing, which is good 'cause I'm, like, bursting with happiness. I've literally said, like, three words since it's happened."
This proposal was a pleasant surprise for her but her parents were well aware of the fact what was going to happen. Swaggy has informed her parents weeks before and took their permission to take their daughter with him. He shared,
"Her mom and dad knew for weeks. I just told her sisters this morning. [Her parents] had a wedding anniversary so they invited me to it, so I flew to Missouri to go there and after they got [remarried], I was like, 'Yo, this is kind of something that I want.' So I talked to them and they gave me their blessing."
We are waiting for this lovely couple to tie the knot!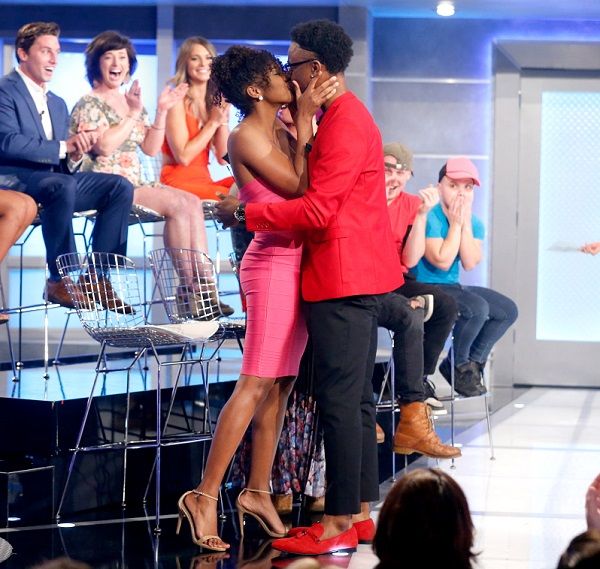 Now Rumors that Bayleigh Dayton is pregnant?
After they entered the Big Brother house, Swaggy C was evicted after 23 days, Bayleigh started becoming close to the other housemate, Haleigh Broucher.
Soon, in August she was seen saying that she might be pregnant. She was not sure, however, it was just a doubt. Hence, she has to take the pregnancy test to be sure. And when the host asked about their plans on having babies. He replied,
"Not commenting on anything. … We're not saying nothing."
The couple was hesitant to comment on anything and immediately she took over by saying,
"We can't comment [on] anything baby related."
Reference: (usmagazine.com)