Swedish science YouTuber and Vlogger Simone Giertz! Her brain tumor has returned within a year!
Swedish YouTuber Simone Giertz is heartbroken! Her brain tumor for which she had undergone surgery just eight months back has come back. It has relapsed and she was in tears when she uploaded a video on it for her 1.4 million fans!
Simone Giertz and her recent health update
Simone Giertz is a Swedish YouTuber and vlogger. She recently uploaded a video on her YouTube channel informing her fan that the brain tumor she was diagnosed with last year had done a comeback! She did not want to upload the video but ultimately decided for it since she did not want to keep her fans in the dark!
Simone said in the video:
"I'm sick of being sick, and I have so many plans and projects I want to build.

"I've been really reluctant to make this video because I don't want to be brain tumour girl.

"If I'm not around, it's not because I don't want to be, it's because I can't."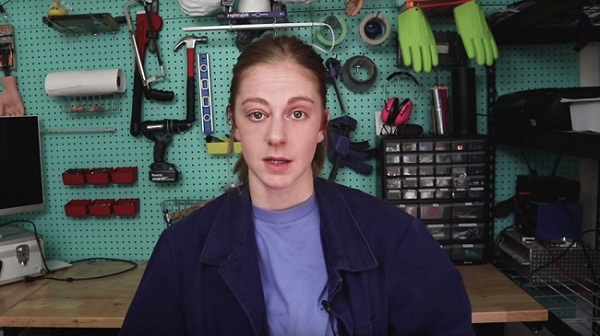 It is a seven-minute video and Simone continued:
"The 'line' in 'down the line' was a little bit shorter than I had anticipated, because it's only been eight months."
Simone had not anticipated that the tumor would show up again within such a short time.
Simone Giertz and her operation last year
Simone informed her fans about the surgery she had undergone for the brain tumor less than a year back. But her doctors were unable to remove part of the tumor since it was in a difficult area and any attempt to reach and eliminate it might have led to some neurological problem in Simone.
Simone, 28 knew that this would be a problem for her in the future, but it has made a reappearance pretty soon. She also disclosed to her fans that it was a tumor and not cancer and hence chances of spread are bleak. But it would grow nonetheless and cause compression to the surrounding nervous tissues. She said:
"Fortunately my tumour is an unambiguous, low-growing couch potato of a tumour."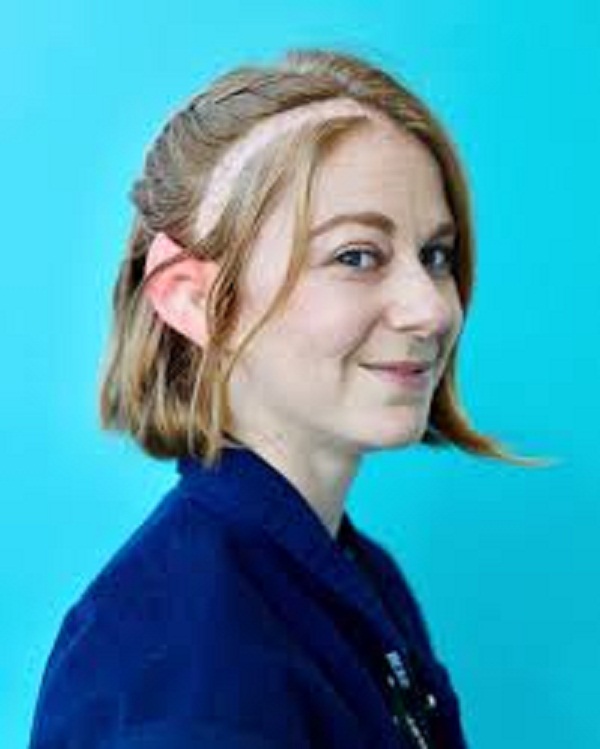 She added:
"I don't have cancer, I just have a tumour."
The doctors have now recommended radiation for this tumor. She will not need an open-up again and the radiation therapy is said to be 90% effective. But the radiations carry its own risks and side-effects. She said that it could affect her hearing, sight, hair growth, and may even lead to dementia.
Simone Giertz ends her video on a funny note
Simone nicknamed her tumor Brian. She said that it is like a movie sequel Brain tumor 2. She tried to give a funny twist to her serious situation and stated:
"I'm trying to focus on the tiny bit of it that's a little bit funny.

"We've been here before, we know what's up. It just feels like a bad movie sequel.

"Brian the brain tumour 2 would probably go straight to DVD."
Simone Giertz gets support
She also posted the link of this video on her Twitter was soon flooded with replies from her colleagues and fans. There were 4000 likes for it within a short time. Adam Savage tweeted:
"I'm continually astounded by @SimoneGiertz's fortitude, strength, honesty, generosity, and intelligence. I'm proud to call her a friend."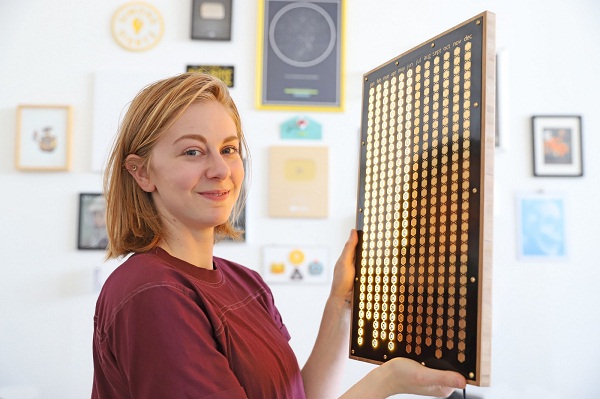 Also read Mother And Daughter Going Through The Almost Same Problem! Maria Menounos Diagnosed With Brain Tumor While Her Mom Is Going Through Brain Cancer
Greg Miller, the gamer said:
"You got this."
Simone also shared a photo on her Instagram of her undergoing surgery last time. She also showed the mask that she will be wearing during her radiation session to keep her head in place.
Credit: The Sun UK