She's Still Engaged! Sydney Sweeney Wears Her Engagement Ring During a Night Out with Fiance Jonathan Davino!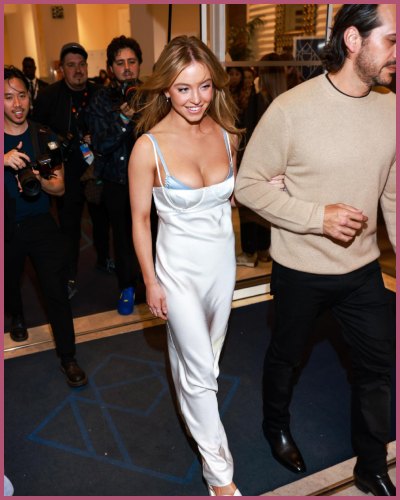 Sydney Sweeney flaunted her engagement ring in nearly a year after her engagement.
The actress was pictured with her fiance Jonathan Davino in Cannes with her ring.
Sweeney and Davino got engaged in February 2022.
---
Sydney Sweeney wears her engagement ring at Cannes
It looks like Sydney Sweeney finally wants the Glen Powell drama to an end.
The actress made an appearance with her fiance Jonathan Davino and her engagement ring in Cannes.
The Euphoria star and Davino were pictured exiting the luxe Hotel Martinez in the French Rivera, over the weekend with the bling in tow.
Sweeney looked sizzling in her eye-catching bustier slip dress but it was her engagement ring that caught everybody's attention which was missing from her finger since the pair got engaged last year.
While many thought she looked sexy, there were some who believed that the Voyagers actress was having a wardrobe malfunction.
One tweeted,
"What's going on with the dress malfunction in [sic] this beautiful girl,"
Another  commented,
"I aspire to her level of trust in the dress,"
A third one added,
"Her stylist did her dirty,"
The last time the actress was seen wearing her ring was around October 2022.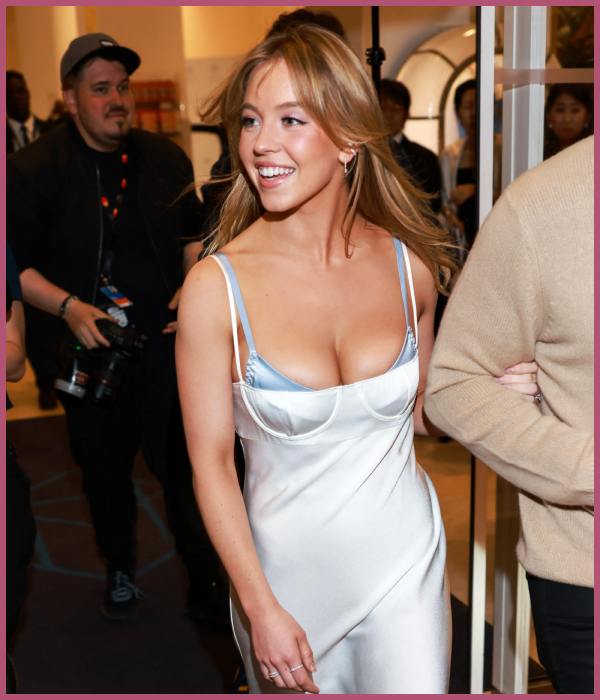 Many started speculating that Sydney and Jonathan's relationship had crumbled when reports of her getting closer to Glen, her co-star in their forthcoming movie Anyone but You made headlines.
Sweeney and Powell started so much time together both on and off set while shooting for their film in Australia.
Things started getting worse when Glen's now ex-girlfriend Gigi Paris unfollowed both Powell and Sydney. It made fans think that the Top Gun star might have cheated on his girlfriend of three years.
A source later confirmed that the couple had already called it quits before the Sydney rumors started spreading.
Also, Read Sydney Sweeney is Sad that Some Trollers Took Screenshots of her Nude Scenes from Euphoria and Tagged her Family Members!
Sweeney on why she chooses to keep her relationship under wraps
While the 25-year-old actress has always remained silent over Powell drama, she has subtly rubbished the rumors by going on her fiance, 38.
Toward the end of April, the actress and the businessman were seen having dinner at Sake No Hana in New York City in matching outfits. However, her engagement ring was missing at the time.
The absence of her ring was not a concern as fans thought she was used to leaving it at home.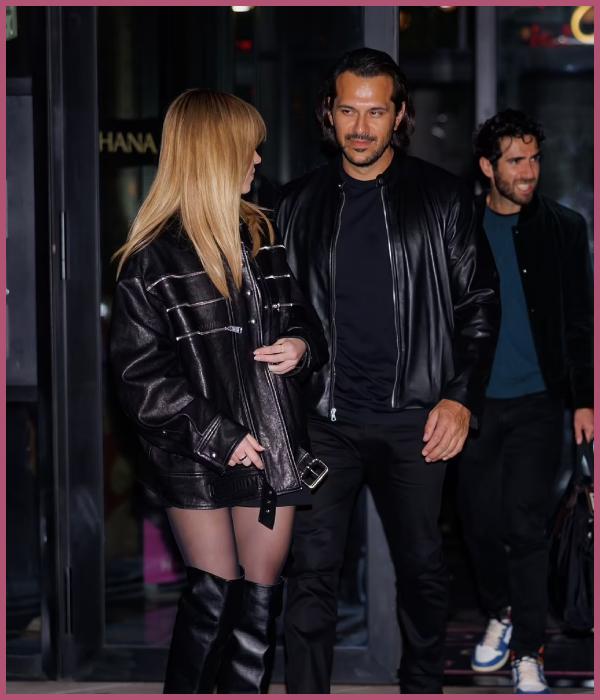 The restauranteur popped the question in February 2022.
Davino owns a popular Italian eatery in Chicago called Pompei. Also, he also runs a device technology and packaging company.
The White Lotus actress also once spoke to Cosmopolitan about why she choose to keep her relationship off social media, saying,
"I don't date people in the spotlight. I don't date actors or musicians or anyone in entertainment because I can just be normal Syd that way and it's easiest. I have a great support system,"

"I have people who will battle for me and allow me to be on the pedestal and shine without making me feel like, 'Oh no, I'm shining too bright and I need to step back.'"
Also, Read Gigi Paris, Glen Powell's Girlfriend Unfollows Actor's Co-star Sydney Sweeney on Instagram!